Same clothes, new feel
Apple iPhone 3GS review: Same clothes, new feel

AppStore changes
Some of the hundred-or-so updates that Apple has introduced with the 3.0 OS concern the AppStore too.
The greatest update for the AppStore is the option to log in directly from iPhone as well as to create new accounts.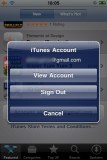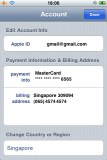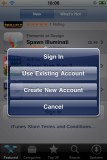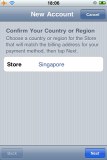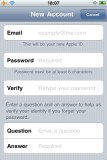 Signing in and creating new account in the AppStore directly from iPhone
Browsing screenshots of apps in the Store is now changed as well with a sideways scrolling.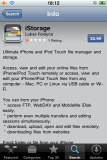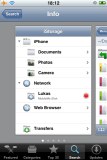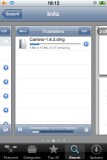 Screenshots in App Store are browsed sideways
Application subscriptions for a monthly fee are also among the new features. Some applications will offer users services based on a monthly flat rate. AT&T Navigator is a nice example.
Also third-party applications can now have In-App Purchases, meaning paid apps will be able to offer users optional upgrades or modules directly from the application environment (think an e-book reader with books available for purchases). Unfortunately, free apps will not be able to offer paid upgrades.
The business model for in-app purchases will be the same as the current model: Apple gets 30 percent of the revenue, while developers take home 70 percent.
Upgraded organizer and pre-installed apps
In this section, we'll discuss only the applications that have been upgraded in some aspects compared to the old iPhone 3G.
Probably the most commonly used one is Notes. Notes now feature a local search field which looks for the requested information in the title and note's body.
You can also swipe-to-delete a note without opening it. Finally the notes now can also be synchronized to third party applications (Outlook) via iTunes.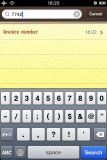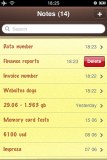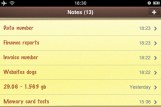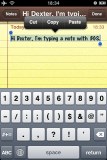 Local search and swipe to delete in the Notes • cut/copy/paste features
iPhone 3.0 OS has finally got another application that's basic for most other phones - the Voice Memos. The simple interface reveals old style microphone and two controls - one for record/pause and other for listing the recorded clips. Files are recorded in m4a format with very good quality but not too big for sharing. Audio records can also be trimmed and saved as well as shared via MMS or Email.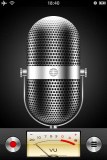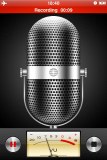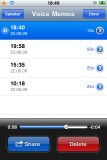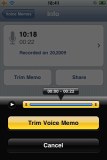 The simple voice memo interface • Trimming audio records
You can also label each record with with pre-defined tags including None, Podcast, Interview, Lecture, Idea, Meeting, Memo or you can input your own Label via the Custom tag.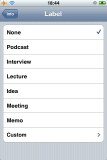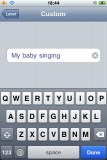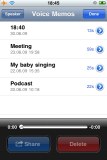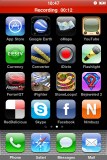 Labeling records • working in background mode is possible
The Calendar is almost unchanged. There is still no landscape view or week view. Except this, there are two new features for Exchange users. You can now add Invitees and set Availability when adding a new event.
Deeply hidden in the Settings menu is the the new LDAP (contacts directory), CalDAV, and Calendar Subscription, to be found under Add Account, Other.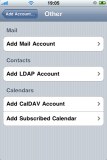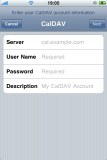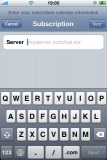 Calendar updated only for Exchange users
The Stocks app powered by Yahoo has got a swipe-across section that displays stocks details, charts and news feeds.
Rotating Stocks to landscape mode now expands the graph to full, wide screen mode, similarly to the calculator application. Point a section on the graph and you'll get an exact price quote for that day. Swiping left or right will reveal info for the other stocks you've subscribed to.
Final words
It's true that the iPhone 3GS brings over only incrementing changes, there's nothing ground breaking about it. But before everything else, the newly introduced changes on both software AND hardware level will make the new iPhone 3GS a more balanced smartphone most of all. That will give it some more charisma and it will hopefully lure some new users and get most current iPhone 2G users trade in their devices for a piece of Apple's latest tech.
Sounds like quite a plan and indeed, the iPhone 3GS is a top-notch hardware platform for experiencing one of the most advanced touch user interfaces to date (not to mention the ridiculously easy and dun way to get yourself geared with tons of apps).
But by keeping the old design of the device Apple took quite a risky step. As if they wanted to keep their 3G user base where they are - consuming apps at a fast rate - and are willingly putting them off from upgrading. As we can't really imagine how many people would want to shell out the cash for a new phone that looks just the same as their old one.
The real truth about the iPhone 3GS is that though it may look the same, the 3GS has got some new feel to it that certainly makes a difference.