Main Camera
In a similar vein to the design, on the surface, the cameras sound familiar. Packing dual-12MP (wide+telephoto) sensors, positioned behind f/1.8 and f/2.8 lenses respectively.
Hardware wise, the new sensors have 'deeper pixels' which is another way of saying that less light is bled between pixels on the sensor itself which results in a purer picture being captured. The hardware is all topped off by the quad-LED flash now supporting slow-sync. By capturing more ambient light, by keeping the shutter open for longer, ensures that flash photography produces more natural looking images without the dark background that we've become accustomed to. Surprisingly, the flash in the iPhone 8 Plus is stronger than that found in the iPhone X resulting in better images with flash photography.
On the flip side of the coin, the hardware is all supported by enhanced image processing oomph courtesy of the A11 Bionic's new Image Signal Processor and noise reduction algorithms.
The iPhone 8 Plus is now capable of recording slo-mo video at 240 fps full 1080p HD.
Overall, the iPhone 8 Plus has an excellent primary camera system and is up there with the best of them taking pictures that are low on noise with true to life colors and markedly improved low light performance.
Check out our camera samples below that we've taken on our travels.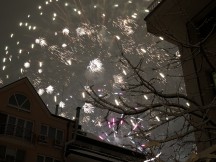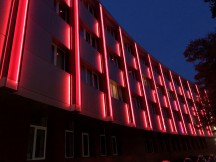 Apple iPhone 8 Plus photos: regular camera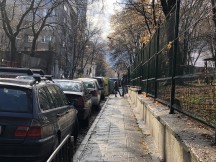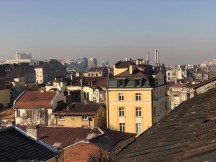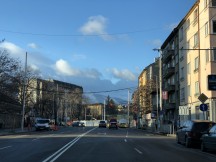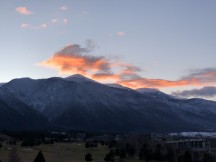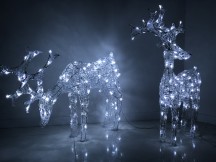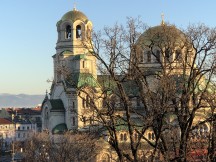 Apple iPhone 8 Plus photos: Zoom camera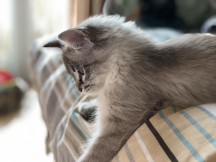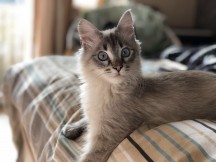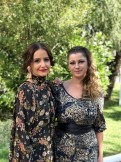 Apple iPhone 8 Plus photos: Portrait mode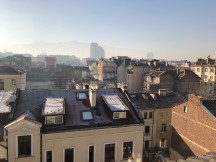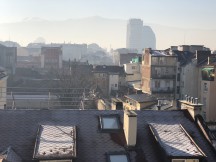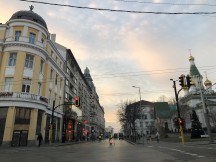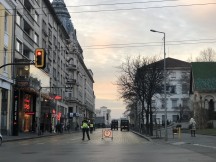 Apple iPhone 8 Plus photos: Wide • Zoom • Wide • Zoom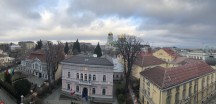 Apple iPhone 8 Plus photos: Panoramic mode
File Formats
We appreciate that the iPhone 8 Plus supports the HEIF format for images and HEVC (H.265) for video resulting in about half as much storage being used for our captured content. Enabled by default you can turn this off in Settings > Camera > Formats. This is merely a toggle though covering both image and video formats. We would like to see more granular control allowing us to choose what format we adopt for photos and for video. We use both Macs and PCs, and while in MacOS High Sierra the new formats are fully supported, PC users have mixed feelings about the HEIC photo format. Still not finding a nice viewer for this type of images and sharing is painful as it involves converting the photos first.
In our experience, certainly in the case of images you genuinely do get something for nothing - with the use of HEIF not degrading picture quality at all. The same can't quite be said of HEVC where dependent on the level of movement between frames can result in a slight drop in quality.
HDR
Apple is so confident with the results of HDR photos captured that it's now enabled by default within the camera settings for the iPhone 8 Plus (Settings > Camera > Auto HDR). When enabled you no longer see the HDR option within the camera app interface. Handy tip, if you prefer to control the HDR setting, like us, disabling Auto HDR in Settings returns the HDR icon to the camera app.
While on the subject of the camera app, we wish some additional camera settings were quickly available to us from the camera app itself. Having to go into Settings > Camera to alter the video resolution and FPS is counter intuitive.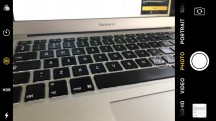 Disable Auto HDR to see the HDR toggle return to the camera app
Studio Lighting
Studio Lighting is an extension to Portrait Mode, and we still feel the 'beta' tag is well deserved. Subsequent iOS 11 updates don't seem to have improved the algorithms behind Studio Lighting, and we have no indication when it will leave its 'beta' status behind.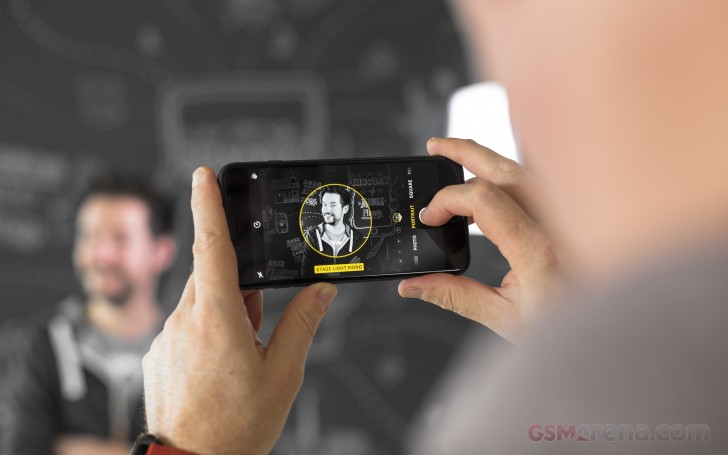 Suffice to say, its a fun and enjoyable addition, but it won't have professionals selling their lighting rigs on eBay anytime soon. For those of us who don't see the value of Studio Lighting, it would be nice if we could turn it off and declutter the screen at the same time.
Selfie camera
The front facing camera is probably the weakest link in the iPhone 8 Plus camera setup is taking 'ok' pictures but certainly not the best we've seen with its 7 MP sensor.