Asus will reveal the ROG Phone 3 in partnership with Tencent, the two companies announced on Weibo. The launch will take place in July, although an exact date is yet to be announced. The phone will have a version deeply customized by Tencent , just like the predecessor ROG Phone II.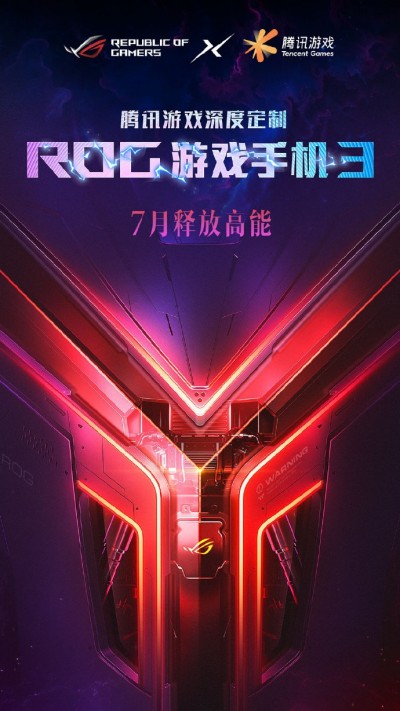 Tencent Games said that it will partner with Republic of Gamers in China to provide "in-depth cooperation" and will focus on "optimizing the performance of game content on the hardware" to "create a game experience, closer to the player". Just like last year, we expect Tencent to provide better optimization and resource allocation to some of its games.
Subsidiaries of the company have developed Call of Duty: Mobile, the Chinese version of PUBG, and plenty of other hit titles that are practically unknown outside the domestic market.
Last year's phone Tencent edition started at CNY3,500 ($510/€455) - 40% cheaper than the most affordable regular version that was CNY6,000 ($870/€800). We expect something similar to happen to the ROG Phone 3 variant as well - rumors are pointing to 16 GB RAM which are unlikely to be in the customized version.
J
Am always against no Expandable storage. Because if I had , I could switch memory cards and hold files or data more than 50tb in size I could read any sd card even my friends one while on a travel etc. Don't have to always depend on data or even...
?
This is probably the laziest rebuttal possible. Mainly because it does nothing to actually refute the points against it. Merely pointing out someone's flaws does not make for a cogent argument.
A
When was the last time something bad happened to anyone for receiving an update a little late? Don't give me the security update bullsh*t. BESIDES, companies which push out updates regularly are also the companies that roll out software with ton...
ADVERTISEMENTS