Final words
Finding a way out of the doldrums has become a do-or-die for BlackBerry, time perhaps to do something different than just do better. Not that the Z-series did anything wrong. But if the mindset back then was all about catching up to Android and iOS, the BlackBerry Passport marks a return to an identity that's authentically Blackberry's. And the Passport is nothing if not different.
The Passport's unconventional dimensions are polarizing from the get-go. It not only looks back at a time when smartphone controls were approached differently, but forces us to question why they were changed to begin with. The QWERTY keyboard throws one-handed operation out the window - a handicap no matter how you look at it - but its clever capacitive gesture support firmly shows there's a place for off-screen controls in today's smartphones.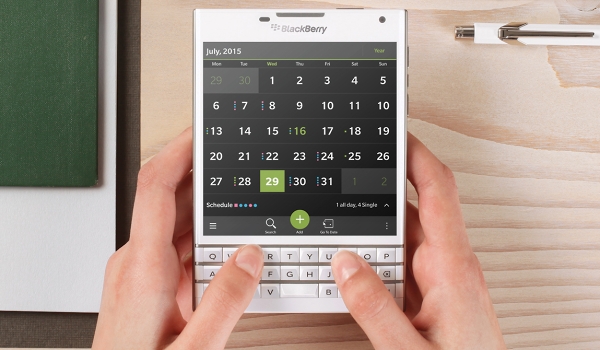 But that forces the question: is there really a need for QWERTY physical buttons if their greatest benefit is being using for something else? Ultimately, the merits of a QWERTY keyboard are subjective, but one thing that's certain is that having options is always a good thing.
The Passport is surely not the first device to sport a square screen (let alone the first BlackBerry), but it's the first one that has a pixel density as high as 453ppi. Coincidentally, the 1440 x 1440px resolution results in an identical number of pixels as a standard 1080 x 1920px display.
Sharpness aside, the square display does have its share of drawbacks. While it is good for browsing webpages, writing text messages, and editing office documents, it's not so good for watching videos or playing games. Considering the Passport is targeted at business users who will be doing more of the former than the latter, it makes sense.
Then there's the question of size. Unless you're Kareem Abdul-Jabbar, it's likely you won't be able to reach all the way across the 4.5-inch diagonal, or the power button for that matter, while holding the phone in one hand. This again brings us to the drawback of forcing you to use two hands to control the Passport, and not just when it comes to typing. Here's what else we found during our review:
Key test findings:
Another quality build by BlackBerry, but the odd form factor takes a lot of getting used to
One-handed operation is a no-go, but the keypad gestures make typing and navigation a breeze
Display shows excellent contrast and solid outdoor visibility
Battery life is great, especially considering the high screen density
BlackBerry 10.3 has seen some great updates
Below average benchmark performance, although we tested with Android benchmarks
Excellent speaker loudness
Very good audio output quality
Camera photos offer great contrast and dynamic range, but are noisy and lack in fine detail
Video is fine but 4K should've been an option in this price range
If the large size of the Passport is not your cup of tea but you want to still retain a physical keyboard for typing, BlackBerry has plenty of more compact alternatives available. The BlackBerry Q10, Q5, and Classic all offer smaller screens and narrower frames, all of which don't mandate two-handed operation like the Passport. These devices don't come anywhere near the horsepower that the Passport has, but are much cheaper. The BlackBerry 10.3 update is not available for the Q10 and Q5 either, but it is expected to come to the juniors later this year with version 10.3.1.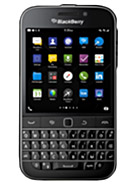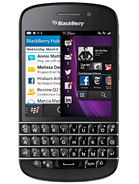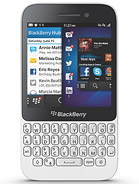 BlackBerry Classic • BlackBerry Q10 • BlackBerry Q5
If you don't have your heart set on a QWERTY smartphone, BlackBerry has long since gone down the full-touchscreen road as well. The BlackBerry Z30 released this May was its flagship prior to the Passport, offering a 5-inch screen and a 1.7 GHz dual-core Snapdragon chip. It's got a Super AMOLED display, but the dual-core processor, Adreno 320 GPU, and 720p screen resolution are a step behind what qualifies as flagship grade equipment today. Still, the Z3 is the most capable non-QWERTY BlackBerry smartphone as of this writing, and should be getting the 10.3.1 update later this year as well.
The steep price tag of the BlackBerry Passport puts it within shooting range of the new Apple iPhone 6 Plus. It shares the large dimensions of the Passport, and offers a very capable mobile OS alternative in iOS 8. You'll enjoy a much richer app library and a fingerprint authentication sensor, but the iPhone does not offer expandable storage and it becomes increasingly more cost prohibitive the higher up the internal storage ladder you climb.
Finally, Samsung has been playing its BYOD card heavily with its Galaxy Note series, and aims to attract professionals with its latest Galaxy Note 4 phablet. It sports a whopping 5.7-inch QHD display, which is still able to beat out the Passport in terms of pixel density. Performance is also much faster with both quad-core Snapdragon and octa-core Exynos variants, and the 16MP camera is better as well. The S-Pen stylus support and fingerprint sensor team up to make it a very strong competitor to the Passport.
Undoubtedly, BlackBerry faces steep competition, especially in a market that's so full of capable alternatives. The Samsung Galaxy Note 4 and Apple iPhone 6 Plus both offer more refined UIs with significantly larger app libraries. That being said, BlackBerry 10.3 finally feels like an OS that's coming into its own, and combined with the unusual form factor and physical controls of the Passport, offers something that you simply won't find anywhere else.
From our time with it, we can safely conclude that the Passport will have an easy one drawing the attention of business users back to BlackBerry's camp thanks to all its novelty, high-grade execution and of course, helped by the BlackBerry Internet Services. It's certainly been a while since we've been able to say that about a BlackBerry device. It's good to have you back, BB.