Keyless, not clueless
BlackBerry Torch 9860 review: Keyless, not clueless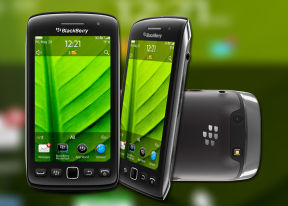 BlackBerry App World
The BlackBerry App World is the RIM application distribution solution. Quite well organized, it accepts payment by credit card or Paypal. Some apps you can get for free of course. Apps can be managed on a computer. There are enough categories and a search box to make searching easier.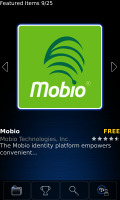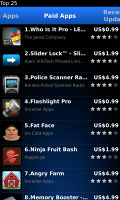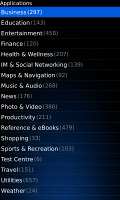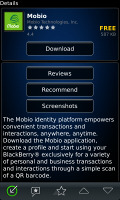 There BlackBerry App World mobile client
There's a basic filtering system as well - it allows you to check out the highest rated free and paid applications, as well as the newest titles. In general there's hardly much to complain about the BlackBerry App world interface.
The number of applications isn't as impressive as in the App Store or the Android Market at just over 14500 apps, 3500 games and 12000 themes, and to make it worse only a small fraction of the titles are actually free (though some of the paid apps offer free trials).
BlackBerry Maps needs a BIS plan
As one would expect nowadays, the BlackBerry Torch 9860 is equipped with a built-in GPS receiver and comes with A-GPS support. For navigation you get BlackBerry Maps preinstalled. Unfortunately it is yet another application that only works with a BlackBerry internet plan activated. And the only navigation option you get is directions.
To get directions you can enter an address straight from your phonebook and you can also save your favorite spots so you don't have to type them every time.
BlackBerry Maps also allows you to send your location to anyone via email or SMS, and that rounds off a decent but certainly not spectacular application.
Also, addresses that are included in messages are automatically detected and can be displayed on the map at the expense of a few clicks. The map data has also been updated, including more cities than ever. We can still think of at least several apps with more detailed maps, but let's not get too picky here.
Final words
There's no point telling RIM to mind their own business. That's what they've been doing all along. It's what made them the brand of choice for corporate customers. Some may argue that corporate users don't quite get to choose - and we can see a point there. But choice is something RIM are not afraid to make.
The new BlackBerry generation offers better specs and improved user experience. They are closing the gap, although still catching up with last year's top performers. We guess it's a comfortable position for RIM, behind but not losing sight of the leaders. Safe in the knowledge that they have something unique to offer, but not too complacent to learn and do better.
On the other hand, they had something to unlearn too. Sometimes, short-term memory loss can be a good thing. RIM had to forget about the Storm if they wanted to make a difference. They can take something from the experience but the Storm belongs in the closet with the other skeletons.
The Torch 9860 is a new way RIM go about this whole touch affair. Not that the OS 7 is radically different in its approach. It's the fact that for the first time they're going for a traditional touchscreen. In a way, they're going against their own nature with a keyboardless messenger. No excuse this time, no hiding behind SurePress, they're going head-on against all kinds of fearsome competitors.
And the traditionally high asking price is doing the Torch 9860 no favor. You can get pretty much every top smartphone for the money they're charging. And we're talking super phones like the Samsung Galaxy S II and the HTC Sensation, or the 3D-enabled LG Optimus 3D P920. These are high end droids with raw power to spare and refined touchscreen experience. We can throw in some Symbian and Windows Phone 7 flagships too but we guess we made our point.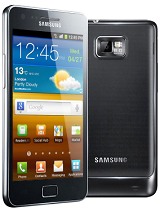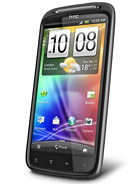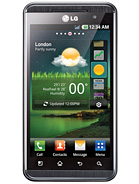 Samsung Galaxy S II • HTC Sensation • LG Optimus 3D
It seems there's an important difference between the Bold Touch 9900 and the Torch 9860. The Bold Touch has a single major rival, whereas the Torch 9860 has the misfortune to compete with all kinds of premium gadgets. You figure which has better chances.
Unfair? Well, maybe it is. But that's how things are. That's how you tell the flagship from the wannabe. In the world of BlackBerry, the flagship is the one with the keyboard. We're all used to it being the other way around. But Berries play by their own rules.
It takes confidence to break the rules and RIM have been building it. Yesterday they were running late to an appointment with touchscreen, today they're in tablets. The Torch 9860 is a small but important step. It won't make a big splash as a phone but there will be ripples across the BlackBerry pond and hopefully, we're about to find out how big they can get.