The Facebook Messenger Lite app for Android is now available in the US, UK, Canada, and Ireland. This will be very good news for those who are annoyed at the sheer number of features packed into the 'normal' Messenger app, but still need to use this platform for communication.
Messenger Lite started off as a project meant to be released in a handful of developing (and mobile data-starved) countries. Hence, it was built with a focus on operating with as few resources as possible, including on the phone hardware side. But it caught on with people from across the world, who started installing it from unofficial sources.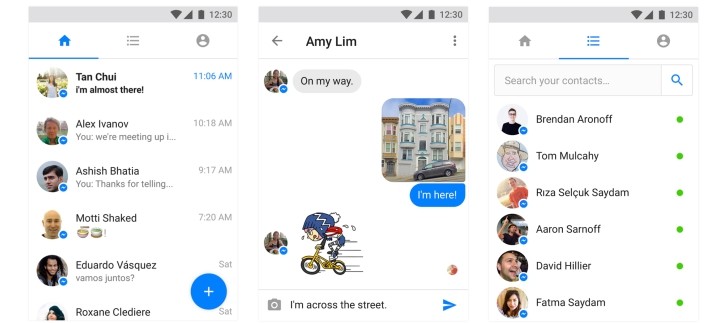 The unique selling point here? Probably something along the lines of 'it's Messenger, but with no bloat'. The Lite app went out to 150 additional countries back in April, including some developed ones, and it now looks like it will soon be available everywhere, serving as a less heavy alternative to the original app.
The tradeoff with Messenger Lite involves giving up on features such as Messenger Day, camera effects, as well as the third party developer platform.
d
hy l like face book masenger this app is seme whatsapp masenger
?
I was excited about the 'Hide Online Presence" toggle. It seemed like after all these years, Facebook finally gave us some privacy on the app. Did some testing with friends and found that if you are using the Lite app, you cannot see when the other p...
M
I have an xperia L1 in the UK, switched to messenger lite when I read this and my battery is so much better and the phone lags less, I have storage warnings now. Only feature I miss is changing chat colours as I find blue hard on my eyes