Flashback: OnePlus One's story is one of great success and some missteps
The OnePlus One was a dream phone – the dream of Pete Lau and Carl Pei. The two met at Oppo and eventually left together to form their own company based on the ideals of simplicity and quality, the "never settle" mantra was part of the company's mission statement from the beginning.
Before we get to the phone, a short bio on the company's founders will help us understand how they got to where they are. Pete Lau worked at Oppo where as a Vice President he was instrumental of bringing CyanogenMod to the Oppo N1. Carl Pei was hired by Meizu after the Meizu fan site he created got popular and later moved to Oppo. The two founded OnePlus in mid-December 2013 and would release its first product less than a year later.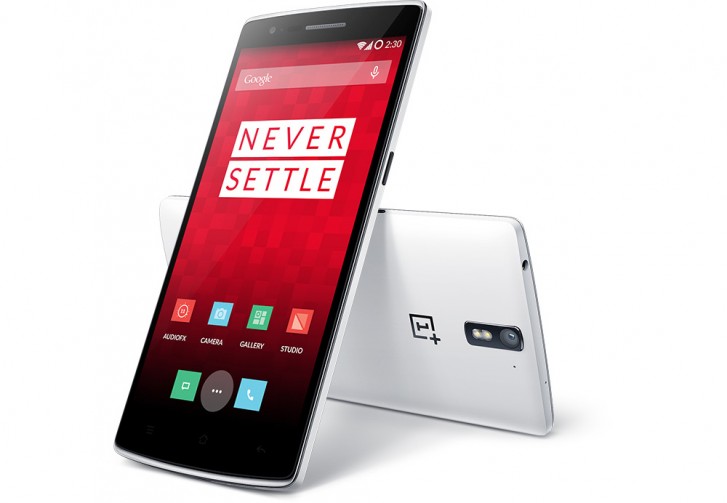 The hardware was largely based on the Oppo Find 7a, a "flagship killer" by their former employer. But the OnePlus team had carefully planned how to make their phone a success and being phone geeks, they designed a phone that would delight like-minded people.
To cut costs, OnePlus decided to sell phones online and avoid the overhead of dealing with brick and mortar stores and carriers. Initially, they planned to produce and sell only 50,000 units, which meant an invite system was needed.
It wasn't so much about exclusivity, there just weren't many phones to go around. There are a few questionable moves in the promotional stages of the phone's launch. "Smash the Past" promised an invite and a promo price of $1 for the first 100 people to break their old phone on video. People jumped the gun, however, and OnePlus eventually decided that donating the old phones instead was a better option. The "Ladies First" promo campaign was even worse.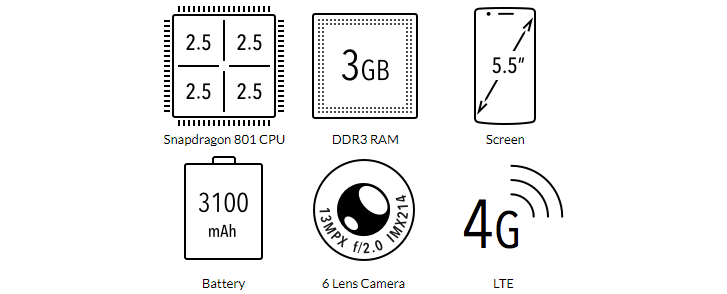 The OnePlus One launched in early 2014 at a price of $300 for the 3/16GB model and $350 for the 3/64GB option. For comparison, Google was selling the Nexus 5 at an aggressive price of $350 for the 16GB variant and $400 for the 32GB one. Getting double the storage for half the premium was just the start.
The OnePlus had a 5.5" 1080p screen, larger than the 5" 1080p panel of the Nexus. The One also had an extra gigabyte of RAM and a larger battery for close to double the battery life. Also, the Sony IMX214 sensor offered higher resolution stills (13MP) and video (2160p) than the Nexus. The Snapdragon 801 chipset was among the fastest of the day too, an overclocked version of the Snapdragon 800.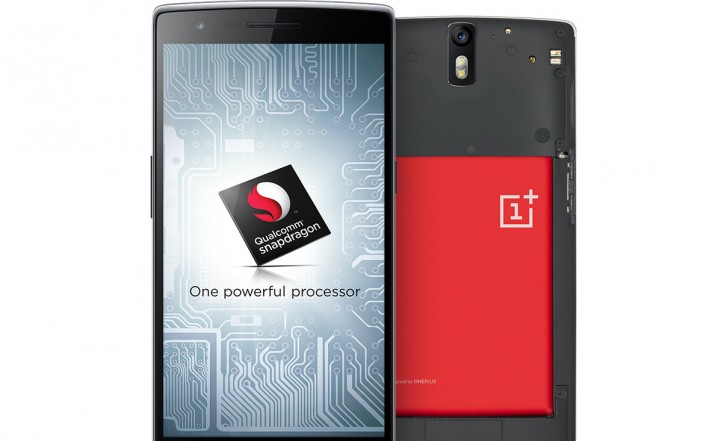 The Galaxy S5 was Samsung's top phone of the time and part of the flagship group that OnePlus aimed to "kill". The Samsung boasted some advantages in the screen department (a 5.1" 1080p Super AMOLED panel), camera (16MP, 2160p) and battery life, plus perks like water resistance and wireless charging. However, the Galaxy S5 base price was $650 and that was with 16GB storage.
Still, Samsung and LG (which made the Nexus) had a long history of making phones and had earned consumer's trust. And here was this unknown company asking $300 for a phone that you couldn't check out in stores before ordering.
It required a leap of faith from consumers and here's what OnePlus got right (and continues to get right) – it built a strong online community, which means it has strong sales, despite not having a marketing budget anywhere near Samsung or Apple.
Instead of the 50,000 units initially planned, OnePlus sold nearly 1 million Ones by the end of 2014. But it wasn't all smooth sailing.
Lau's connection to CyanogenMod influenced the decision to launch the OnePlus One with the commercial version of the ROM, Cyanogen OS. Like the ROM it was built on, it promised a pure Android experience with a high degree of customization.
However, when it came time to launch the phone in India, Cyanogen informed OnePlus that it had an existing exclusive deal with Yu, a brand by Micromax. An Indian court suspended sales of the OnePlus phone.
This pushed the company to develop in-house software – OxygenOS for the global market and HydrogenOS for China. OnePlus released those as installable ROMs in early 2015, though the software took a while to become stable enough for daily use.
Still, the writing was on the wall for Cyanogen Inc. The company's CEO and namesake boasted that it will wrestle control of Android away from Google, but in no small part due to the OnePlus fiasco, other makers didn't sign on to use its software.
That's not to say that OnePlus One didn't get its fair share of third-party ROMs. It's one of the few phones to get an official MIUI release, there were Jolla and Ubuntu ports as well (though those two didn't get far in the development cycle). And of course there was CyanogenMod.
After some reorganization, CyanogenMod went away and was replaced by LineageOS. Interestingly enough, 5 seconds of googling found LineageOS 16 (based on Android 9 Pie) for the OnePlus One. We're getting flashbacks of the HTC HD2.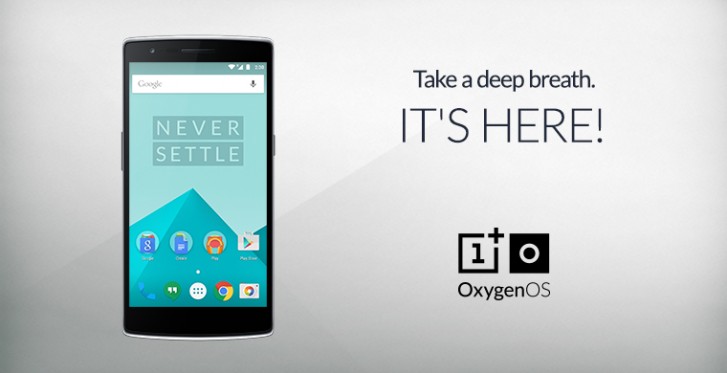 Anyway, despite the low price point, OnePlus wanted to make its phone feel premium. It designed StyleSwap covers made of real bamboo, denim and Kevlar. The bamboo didn't work out and was canceled but a third-party version did become available later on.
It's no understatement to say that the OnePlus One was a huge success. In the first year of availability it sold 1.5 million units and more importantly, it launched a company that became a Top 5 player in the premium segment.
?
The OPO has to go down as one of the best phones ever made. It still looks fantastic up against the soulless slabs and rubbish notches of today. I still use mine to tinker around with new ROMs and LineageOS 16 is ridiculously fast on such an old piec...
Well if you ever come to Slovakia you will clearly find we pay 20% tax to fill pockets of people presenting government. Roads pedestrian routes many buildings grass and trees in the city quality of city services and many else cannot say that. Th...
Bruh you can install a new rom on the phone for a reason.
ADVERTISEMENTS