Software
The E8 has the latest Amigo 3.1 version of Gionee's Android skin running on top of Android 5.1 Lollipop. As far as custom skins go, Amigo is one of the least offensive ones. The design is alright and it has enough features and options to keep most people satisfied.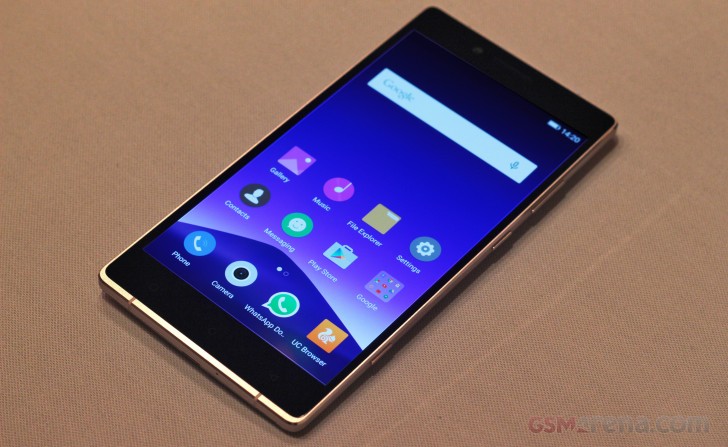 Only issue is Gionee isn't exactly known to keep their devices updated with the latest version of Android, so if that bothers you, then you should look elsewhere. If you're happy with what you get out of the box then you would probably be reasonably satisfied with the software.
Performance
The E8 runs on the MediaTek Helio X10 chipset. We have seen this processor on a handful of devices before, including the HTC One M9+. It's a powerful chipset and because of that the phone absolutely flies through the menus, with great scrolling speed and quick app launches. The GPU on this chipset isn't particularly great so we expect the gaming performance with heavy 3D games likely won't blow your mind with that high resolution QHD display (as we noted on the M9+ with similar specs) but other than that the phone won't leave you wanting for performance.
Camera
The E8 has a 24 megapixel rear sensor with optical image stabilization and phase detection autofocus. We don't have any sample images as the device we used weren't final hardware but from what we saw the image quality, even in dimly lit environments was very good. The camera software is also impressive, and has several modes, including one that takes multiple shots to combine them into one big 50 megapixel image, and all of that worked well. The phone even has a tricked out front facing camera, with 8 megapixel resolution and autofocus, so even your selfies come out looking above average.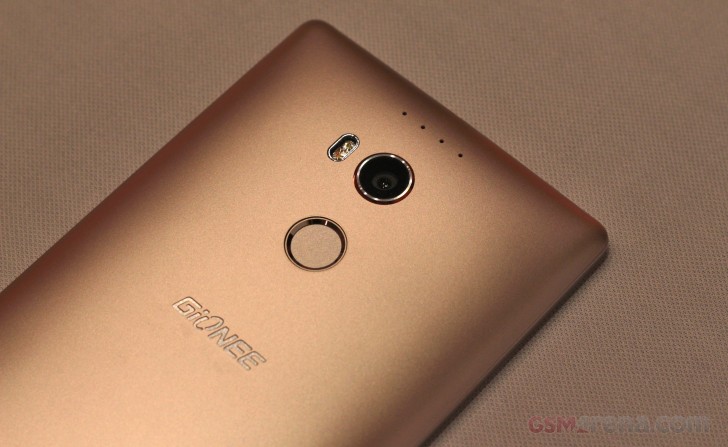 Overall
Our brief hands-on with the E8 left us reasonably impressed. Having said that, we think Gionee might have priced the phone a bit too high, at least in the Indian market.
At a price point of about INR 35,000 or USD $540, brand image matters a lot and considering most people who'd want to spend that much money on a phone probably haven't even heard about the brand, the company sure has work cut out for itself if it plans on selling any units. This is especially true in the light of increasingly fierce competition from much more established rivals. If Gionee manages to reduce the price, this would be a good option for those looking for a big screen premium Android smartphone.