Google's Pixel 3 and Pixel 3 XL have been leaking a lot lately, even though their official unveiling date might be October 9. Today it's been revealed that they have passed through the FCC's certification process already - with most documents filed in early July, though some date back to late June. We're only now finding out about this because the confidentiality period for the technical reports has ended today.
The two devices have been submitted to the FCC by Google itself, unlike in previous years when HTC (for both first-gen Pixels), then HTC and LG (for the Pixel 2 and Pixel 2 XL, respectively) were tasked with that.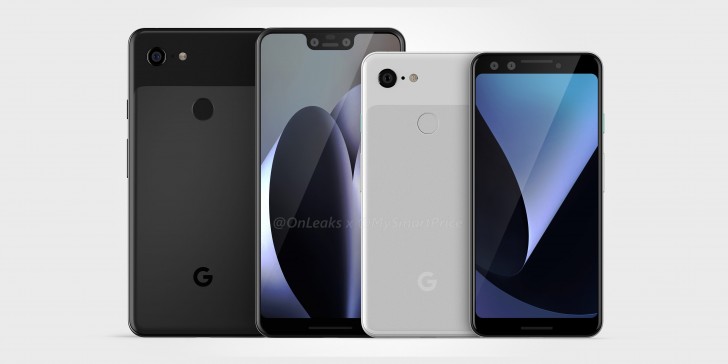 This further solidifies a past rumor saying that the new models have been fully designed in-house at Google by the team of engineers it acquired from HTC last year. Foxconn was said to be the manufacturing partner for the Pixel 3 and 3 XL, which is the same company that also makes most iPhones.
The Pixel 3 has the model number A4RG013A, while the Pixel 3 XL is A4RG013C. For reference, the Pixel 2 went by G011A, and the Pixel 2 XL was referred to as G011C. The G0xx naming scheme is also used for the Google Clips camera.
The phones' FCC visit doesn't reveal any earth-shattering new details about them, except the fact that wireless charging is present (although that too has been rumored a few times before). As expected, both handsets support LTE, NFC, Wi-Fi, and Bluetooth.
A
I agree. I have Pixel 2 and the software is amazing, can't go back to custom OEM's UI.
I have a pixel 2 and 2 XL... both phones are extraordinary. And pixel experience is amazing. (fuck all custom GUI from other providers... they take a good software and destroy it).
D
Pixel 3 Notch (Noooooo-ouch) Pixel 3 looks better, but it is a 2016/7 looks.