Google's 'lite' versions of the Pixel 3 and Pixel 3 XL have been leaking like crazy for the past few months, and they should finally become official sometime this spring. In the US they're rumored to be exclusive to Verizon, which is unsurprising given Google's past antics.
What about the rest of the world? Well, a new report from Germany today tells us to expect the smaller Pixel 3a to start at €450, with 4GB of RAM and 64GB of storage. There may or may not be a model with more storage, but it's unlikely the lite Pixel 3 will overtake the actual Pixel 3 when it comes to RAM - so that benchmark listing from a while back where the 3a XL had 6GB was probably just a glitch.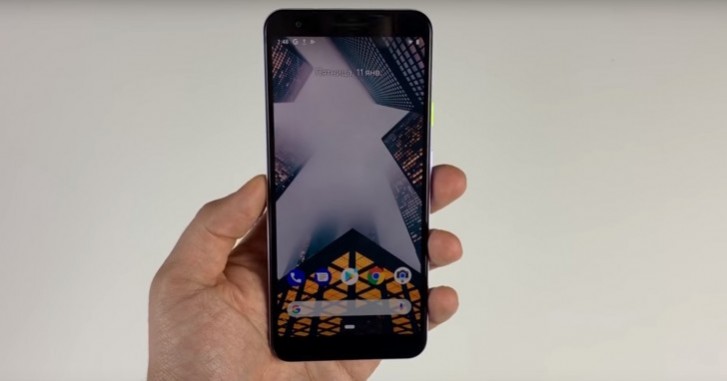 The Pixel 3a and 3a XL will arrive in white and black, but also a third color mysteriously called Iris. This will probably end up looking purple-ish.
According to past leaks and rumors, the mid-range phones will have 5.6" and 6" displays, respectively, the Snapdragon 670 SoC (or 710) at the helm, a 12 MP rear camera, and an 8 MP selfie snapper.
Source (in German)
g
Also, what's wrong with plastic? It's lighter than glass or aluminum, won't break as easily as glass, won't turn into dangerous shards, and not as slippery... Plastic is a modern material. Remember when you could use a phone without anxiety of droppi...
g
Looks like an LG POLED crappy display. Hopefully Google will use Samsung OLED. Otherwise... pass.
?
Maybe where you are but not every country