Daydream VR
Virtual reality and self-driving cars have long been staples of sci-fi. While Google cars are crisscrossing roads in California and Texas unguided, the company knocked it out of the park in the other department.
We feel that the Daydream VR is the bridge that will take people from the current mobile VR solutions to the big PC-based solutions. And all it took is a bit of magic.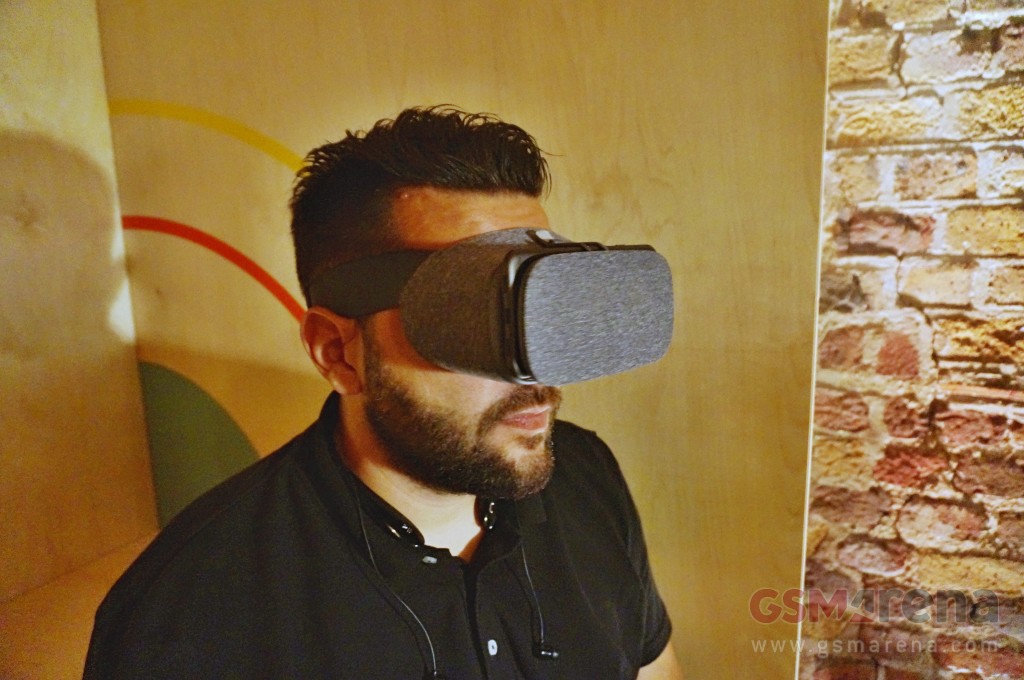 The remote control comes standard and is essentially a more advanced Wiimote. It doesn't need a sensor bar like the actual Wiimote, which simplifies setup (important for a mobile VR headset). And yet it is amazingly accurate (it just needs a short calibration).
A simple demo game sees you pushing a ball through a maze. The remote and the game registered every little movement of our hand, giving the whole thing a very tactile feeling.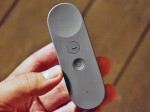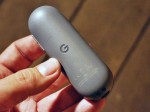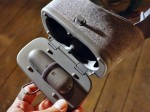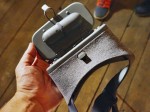 The depression on top is a trackpad • Comfortable shape • Tucking it away
A more advanced game (which we unfortunately missed) was a Harry Potter-inspired game which renders the remote as a magic wand.
In the normal UI - accessible through the Home button on the remote - you see it as a laser pointer instead. There's a trackpad for finer selection (the depression on the top of the remote), you click to select. Volume buttons are available on the side of the remote and better still, the remote tucks away into the VR headset when you're done using it.
The VR headset itself is covered in high-quality, slightly stretchy cloth. This is another brilliant move from Google - it makes the Daydream headset feel like a sleep mask, something comfortable and casual you can use at home rather than a gadgety thing you put over your eyes.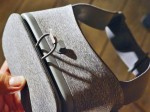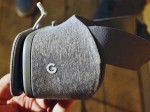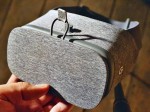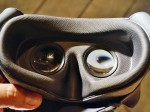 The cloth exterior makes a nerdy, gadgety thing look casual
The motion tracking on the headset itself is fast and accurate. The image was perfectly in focus and the strap on the back expands to fit larger heads, which increases comfort.
Google claims it is the lightest mobile VR headset. We didn't spend enough time, but we feel that the even a prolonged gaming sessions won't tire you out.
Kudos to Google for designing a VR headset that literally grows on trees. The Cardboard was necessary to familiarize people with the VR experience, but the hype train has now left the station and Google delivered the best mobile experience yet (sorry Gear VR).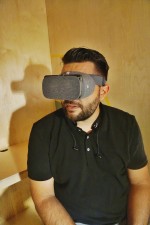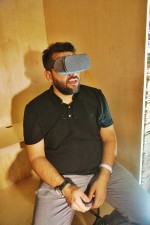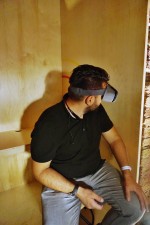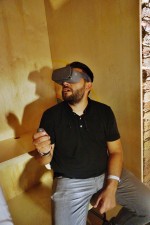 The Daydream VR is very light and comfortable to wear
A Google Daydream VR headset and a compatible phone (a Pixel or others like a ZTE Axon 7) can go with you on vacation - the Oculus and Rift do not travel well. The Daydream motion controller really elevates the experience and makes it similar to those desktop solutions.