Internals and performance
The Honor 8X is based around Hisilicon's relatively new Kirin 710 chipset. Again, it's hardly the first Huawei to adopt the chip, but it might just be the cheapest one yet. And the Kirin 710 is no slouch. It has an octa-core processor configuration, with 4x2.2 GHz Cortex-A73 and 4x1.7 GHz Cortex-A53 units. That's not that far off from the flagship Kirin 960, with its 4x2.4 GHz Cortex-A73 & 4x1.8 GHz Cortex-A53.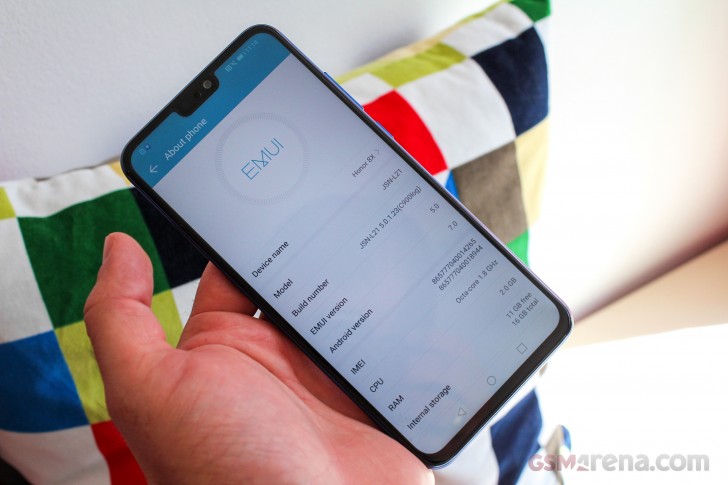 Throw in 4GB of RAM and 64GB of storage in the base model and 6GB, plus 64GB or 128GB on higher-tier variants and you have yourself a very capable setup that we've already seen chew through most every productivity or mundane task out there.
The weakest link in the performance chain seems to the Mali-G51 MP4 GPU. It can't really keep up with the Mali-G72 MP12 in the flagship Kirin 960. To be fair, the Honor 8X can still offer a quite enjoyable gaming experience, as long as you keep things casual. Heavy modern online titles, like mobas or battle royal arenas tend to bring the average frame rates down to and below the thirties on the Kirin 710. At least in our experience, that is.
The Honor 8X does have a trick up its sleeve, though. It's one of many Huawei devices to receive the GPU Turbo software optimization layer. You can check out our recent review on what GPU Turbo works. Basically, you can think of it as an extra layer of graphics optimization, sitting between any compatible apps and the hardware. Contrary to the name, however, it doesn't really boost in-game frame rates but rather smooths out any dips at the cost of a few frames here and there. Overall, this equates to a much more enjoyable experience, with the bonus of some battery savings in the process.
We also ran a few quick benchmarks on the Honor 8X. To keep a long story short, the Kirin 710, inside the handset, falls in line quite nicely with expected performance.
GeekBench 4.1 (multi-core)
Higher is better
Huawei Honor View 10
6738
Honor Play
6696
Xiaomi Mi 8 SE
5908
Realme 1
5741
Huawei Honor 8X (event)
5603
Huawei Mate 20 Lite
5574
Realme 2 Pro
5531
Xiaomi Redmi Note 6 Pro
4933
Samsung Galaxy A8 (2018)
4418
Huawei P Smart
3736
Samsung Galaxy A6 (2018)
3718
GeekBench 4.1 (single-core)
Higher is better
Huawei Honor View 10
1902
Honor Play
1899
Xiaomi Mi 8 SE
1890
Huawei Honor 8X (event)
1604
Huawei Mate 20 Lite
1595
Samsung Galaxy A8 (2018)
1532
Realme 1
1511
Realme 2 Pro
1462
Xiaomi Redmi Note 6 Pro
1342
Huawei P Smart
939
Samsung Galaxy A6 (2018)
733
Like we already mentioned, as far as CPU goes, the Octa-core (4x2.2 GHz Cortex-A73 & 4x1.7 GHz Cortex-A53) setup is actually quite potent in both single and multi-threaded loads. Still, if is no match for the flagship Kirin 960 silicon, found in a few of the Honor 8X's close siblings. It also appears to get outpaced by Qualcomm's similarly numbered Snapdragon 710 chip.
AnTuTu 7
Higher is better
Huawei Honor View 10
212708
Honor Play
204876
Xiaomi Mi 8 SE
170218
Realme 1
138524
Huawei Mate 20 Lite
136583
Realme 2 Pro
132958
Huawei Honor 8X (event)
119981
Xiaomi Redmi Note 6 Pro
115605
Huawei P Smart
87156
Samsung Galaxy A6 (2018)
63632
AnTuTu offers a better view of the overall performance of the Honor 8X and the related devices we selected to also appear on the chart. Besides competing offers from Honor and Huawei, we tried to include a healthy selection of other mid-range chipsets, from the likes of Qualcomm, MediaTek and Samsung's own Exynos line.
GFX 3.1 Manhattan (1080p offscreen)
Higher is better
Honor Play
39
Huawei Honor View 10
38
Xiaomi Mi 8 SE
23
Huawei Honor 8X (event)
14
Huawei Mate 20 Lite
14
Realme 2 Pro
14
Realme 1
12
Xiaomi Redmi Note 6 Pro
10
Samsung Galaxy A8 (2018)
9.9
Huawei P Smart
5.4
Samsung Galaxy A6 (2018)
3.2
GFX 3.1 Manhattan (onscreen)
Higher is better
Honor Play
36
Huawei Honor View 10
35
Xiaomi Mi 8 SE
22
Huawei Honor 8X (event)
13
Huawei Mate 20 Lite
13
Realme 2 Pro
12
Realme 1
12
Xiaomi Redmi Note 6 Pro
9.7
Samsung Galaxy A8 (2018)
8.7
Samsung Galaxy A6 (2018)
6.7
Huawei P Smart
5
Like we already mentioned, GPU performance is sort of a weak link on the Kirin 710. But that's only when compared to the flagship Kirin 960. In reality, we can see it holds it own pretty well in GFXBench, outpacing most of the competition, with the notable exception of the Snapdragon 710.
While not explicitly stated during Honor's PR event, we can only assume that the Honor 8X will also include Huawei's CPU Turbo tech. It is the accompanying system that tries to optimize CPU loads and performance.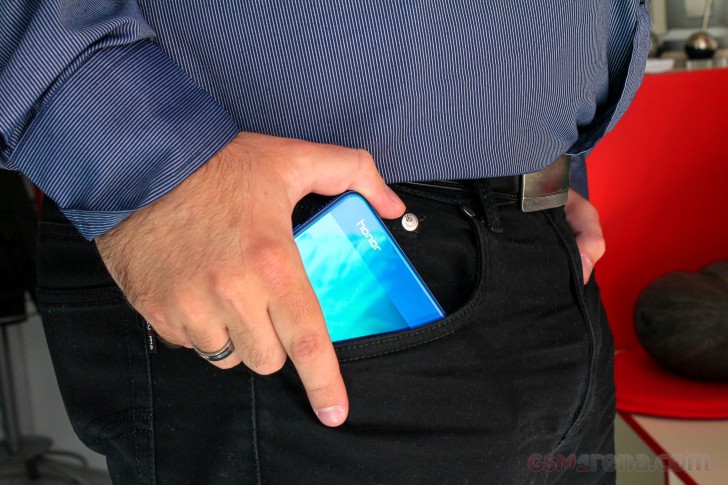 Before moving on to the Camera, Honor did put quite a bit of emphasis on a new Party Mode feature of its. It's an exciting concept for grouping different Honor devices (possibly Huawei, as well) together into a single speaker arrangement. One of these plays the role of the master phone, which leverages multipoint Bluetooth connectivity to sync with up to seven other devices (as per the general Bluetooth spec). The master can then play audio content and have the other devices play various channels of said content, all the while rearranging and re-assigning them freely. Of course, for the best effect possible, you do need a 7.1 surround audio source and a total of eight compatible devices. So, it's more of a tech concept than anything else.
Camera
The camera department on the Honor 8X poses yet another case of slight variations on an already familiar setup. In this case, the 20MP, f/1.8, 27mm equivalent wide-angle, plus a 2MP depth sensor arrangement seems to be directly borrowed from the Huawei Mate 20 Lite. There are no added or stripped-down extra bells or whistles either. Just a straight-forward phase detection autofocus system and a single LED flash.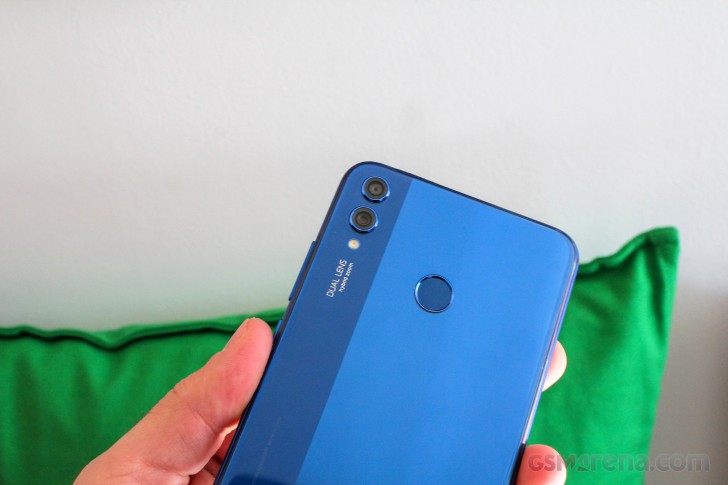 Since that is the case, you can hop over to the Mate 20 Lite review for some relevant, in-depth info on what we once again found to be a very decent camera experience. We did, however, manage to snap a few quick shots with the Honor 8X.
Looking at the secondary 2MP depth-sensing camera, we also naturally felt obliged to give the portrait mode a quick test. It appears to work well, most of the time. Usually, human subjects get picked up easier by the algorithm. You can even do focus re-adjustment on the portrait photos after you take them.
Despite its budget standing, the Honor 8X still gets the benefit of Huawei's various AI camera algorithms. First and foremost, there is the object and scene recognition. It can currently differentiate between 500+ scenes, spread across 22 categories.
We have to say, we still get a kick out of pointing the phone at a car and getting a little corresponding notice on the viewfinder. As per Honor's PR, once something gets recognized by the AI, specific tweaks get automatically applied to the image. The current version of the camera algorithm takes things one step beyond and can detect multiple objects, areas or scenes within a single frame and apply effects to those areas, accordingly. This is especially beneficial for low-light shots, in what Honor has dubbed the AIS Super Night Shooting system. But, we'll have to very these claims in the full review.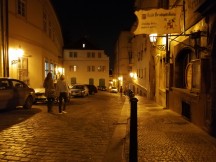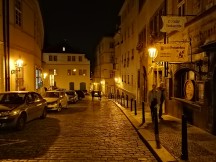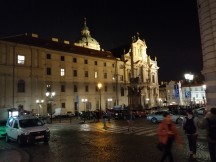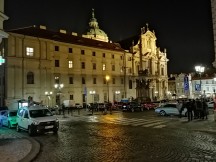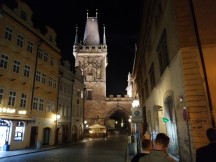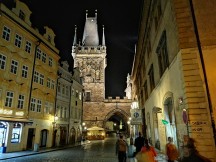 Honor 8X low-light samples: Ai OFF • Ai ON • Ai OFF • Ai ON • Ai OFF • Ai ON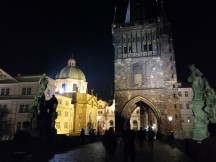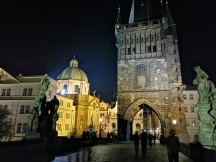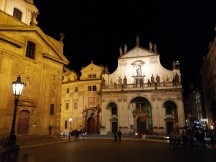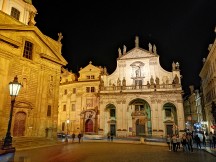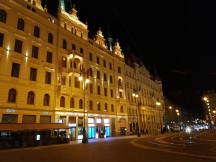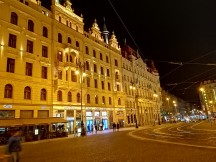 Honor 8X low-light samples: Ai OFF • Ai ON • Ai OFF • Ai ON • Ai OFF • Ai ON
We also took a few shots with a Samsung Galaxy S9+, we had on hand, just for comparative purposes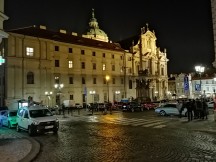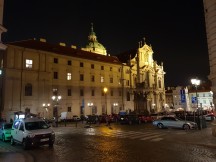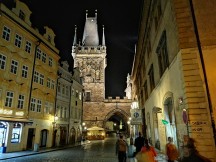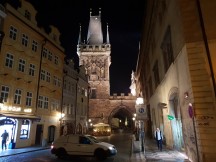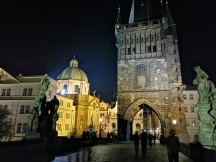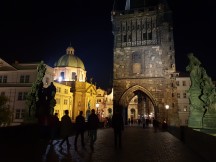 Low light samples: Honor 8X • S9+ • Honor 8X • S9+ • Honor 8X • S9+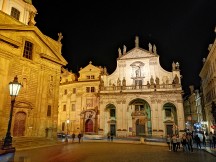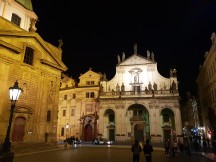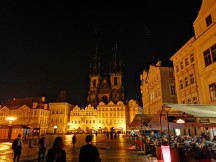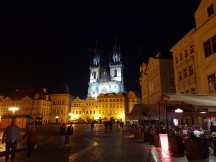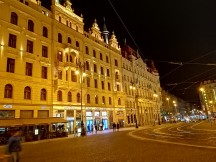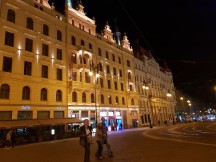 Low light samples: Honor 8X • S9+ • Honor 8X • S9+ • Honor 8X • S9+
One thing we did notice straight away about the AI mode on the Honor 8X was that it was limited to 12MP on our test unit. Not a major issue, or anything, but it is still worth noting.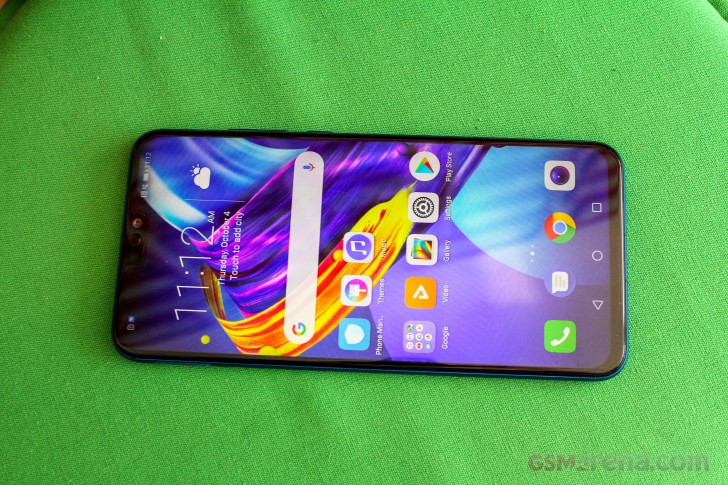 The Honor 8X might have borrowed its rear camera setup from the Huawei Mate 20 Lite, but on the selfie sides, things are a bit more toned-down. Honor put a single 16MP, f/2.0, fixed-focus snapper above the display. Quite possibly the same one found on the Honor Play.
We snapped a couple of quick selfies as well, under, what we might add were pretty challenging lighting conditions. Software-only portraits are available.
Final thoughts
Huawei and especially Honor appear to be on an on-going quest towards offering more value for less in their devices. Of course, that's one way of looking at things, ignoring the utter chaos the two companies lineups have now become.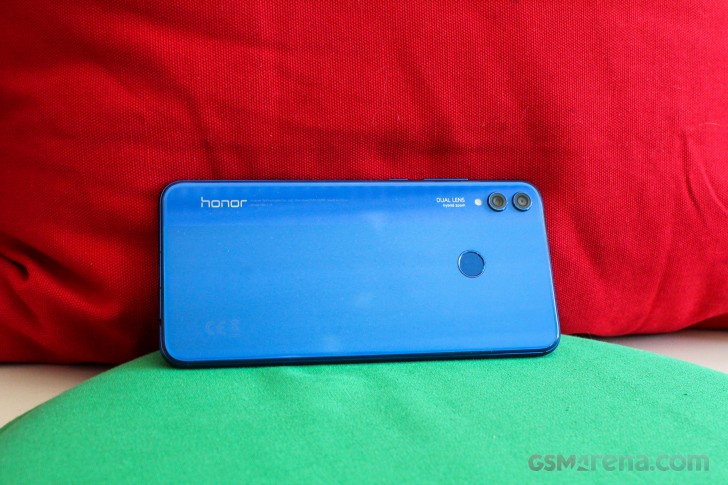 Either way, the Honor 8X is one of the latest milestones is said quest. A solid mid-ranger, with a tantalizingly low price, systematically making its way on to more and more international markets. Even so, we find it hard to give it an instant recommendation purely on the basis that many other Huawei and Honor phones exist and could easily offer a better match for your specific set of needs, in roughly the same price bracket.
If you are prepared to navigate this confusing lineup of devices, you might have to answer some pretty tough questions for yourself. Namely, prioritizing slightly better cameras, chipsets, bigger panels and batteries as best you can. In any case, we'll have to reserve any final judgment for the full review.