20MP + 2MP rear shooter
The Mate 20 lite is equipped with a 20MP primary cam on the back, plus an extra 2MP module for depth detection. So it's technically an upgrade over the 16MP+2MP setup you'd find on both the Mate 10 Lite and the P20 lite, which appears to be on the Honor Play as well.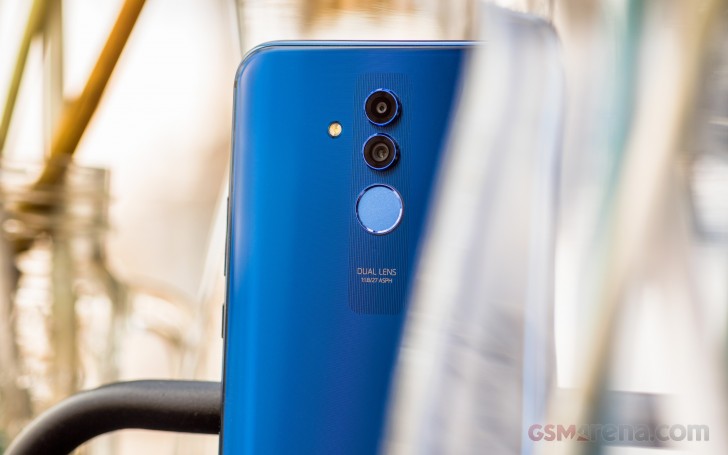 It's got an f/1.8 aperture lens (vs. the dimmer f/2.2 glass of those three), and an equivalent focal length of 27mm. Focusing is done through phase detection, and there's a single LED flash for extremely low-light shooting. There's no optical stabilization.
Let's get the AI bit out of the way first - the algorithm will recognize 22 categories of scenes and adjust image parameters accordingly, though the real-life effect, as a general rule, is pumped up contrast and heavily boosted colors. The good thing is that there's an easily accessible toggle in the viewfinder so you can enable/disable it without delving into settings.
Other than that, camera app would be familiar to anyone who's picked up a recent Huawei smartphone, which means it's messy and scattered as usual. You have a mode selector on the bottom that you swipe left and right to change modes, but you can't swipe on the viewfinder, just on the selector itself. Swiping up and down doesn't switch between front and rear camera either, you have a button for that (admittedly, on the bottom within easy reach). Basically, you're wasting the viewfinder by not having gestures enabled on it, except for pinch to zoom.
There's a ton of special modes in the 'More' section on the selector, including Panorama, Light painting, HDR and Pro. It's both odd that there's a dedicated HDR mode, when AI should do that for you, but it's also nice to have, since AI isn't very I in recognizing all the instances when you might want the extra dynamic range.
In the Pro mode you can adjust parameters yourself - ISO (50 to 3200), shutter speed (1/4000s to 30s), exposure compensation (-4 to +4EV in 1/3 stop increments), and white balance (presets and light temperature). You can also choose the metering mode (matrix, center-weighted and spot), and the focus mode (single, continuous and manual). If the phone thinks you messed up the exposure, an icon will pop up to warn you.
Since artificially defocused backgrounds became all the rage, Huawei and Honor phones have had both a Portrait mode and an Aperture mode. In Aperture, you can choose the simulated aperture in the range from f/0.95 to f/16. Post shot, you can change the aperture and the focus point within the Gallery.
In Portrait mode you can enable and disable the background blur (why disable it, though?), you can change the simulated lighting, and you can also add some beautification on a scale from 0 to 10.
In the not so photographic, but fun section, there's the AR lens mode with Huawei's Qmoji in there. You can choose between a number of different characters and create a gif of yourself making funny faces. The recognition is pretty good, though it's yet another implementation that refuses to do anything if you put your tongue out (not that you necessarily should, but if you're goofing around with Qmoji, it seems like the most natural thing to do).
Alternatively, you could place yourself in front a landmark with a filter applied to match the vibe of the particular spot (and also mask the fact that you're not really there). Then there's the 3D objects option which allows you to superimpose stuff on your surroundings.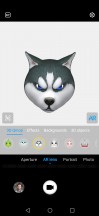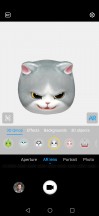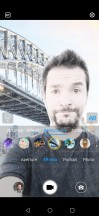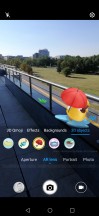 3D Qmoji • Backgrounds • 3D objects
Image quality
With AI enabled, you'll get out-of-this-world photos with saturation and contrast dialed all the way up to 11. While we're fine with some extra pop, we still prefer a more restrained approach, plus you can always apply a filter post shot. If, however, you're into that over-the-top look, you know what state to keep the toggle in.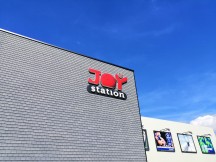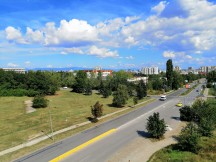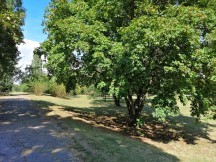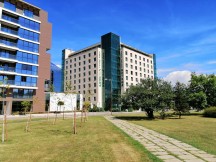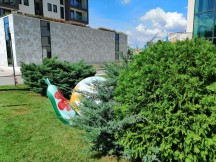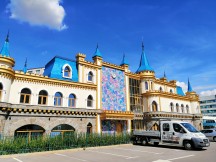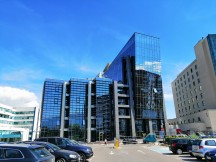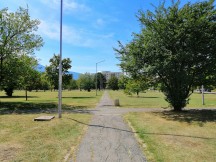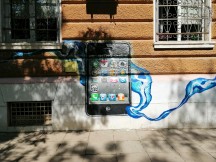 Camera samples, daylight, AI enabled
Now, turn it off, and we can talk. In bright light, the Mate's images are detailed, but perhaps not really 20MP detailed - pixel-level sharpness isn't spectacular. There's also a significant amount of noise even at base ISO, which you couldn't miss when zoomed in, but you're unlikely to be disturbed by at normal magnifications. Dynamic range is alright, though in high-contrast scenes you're likely to end up with lost detail in the extremes.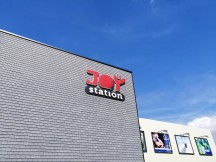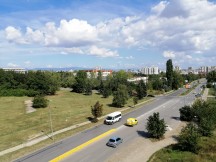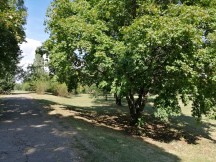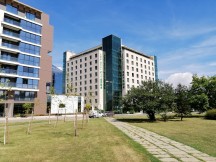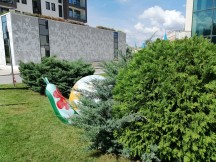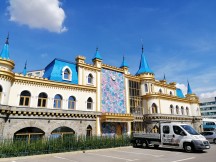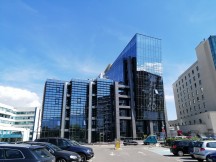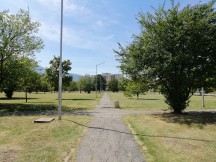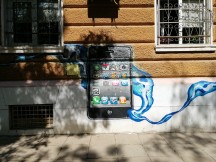 Camera samples, daylight, AI disabled
The manually engaged HDR mode helps to some extent, though it's subtle. That said, you can clearly see less burnt out highlights in both the snail's shell and the brightly-lit portions of the iPhone mural.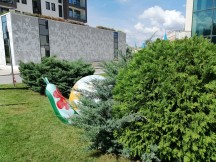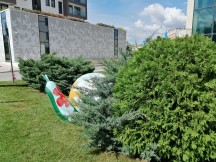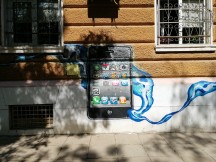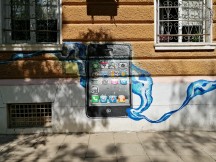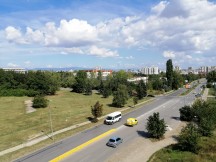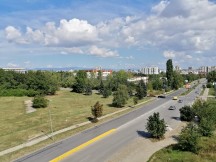 Camera samples high-contrast scene: Photo (no AI, no HDR) • HDR on • Photo (no AI, no HDR) • HDR on • Photo (no AI, no HDR) • HDR on
In low light, on the other hand, we rather prefer the AI on images. Sharpness and detail are comparable between shots taken with AI on and off, and while not stunning, they're quite alright. But colors are more washed out than we'd like in the AI off samples, while the AI on ones are a lot more likable. There's also a dedicated Night mode, which we hoped would be as magical as on the P20 Pros of this world, but no - we couldn't really get a sharp shot at these long exposures.
Once you're done examining the real-life samples you can have a look at our Photo compare tool for some studio shots. We've pre-selected the Nokia 7 Plus and the Galaxy A6+ (2018). You can, by all means, pick any other set of phones to compare once you're there.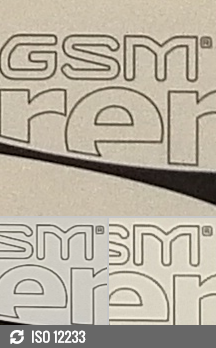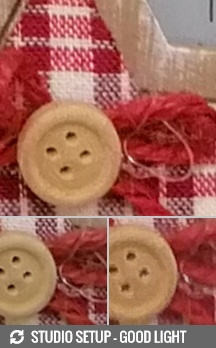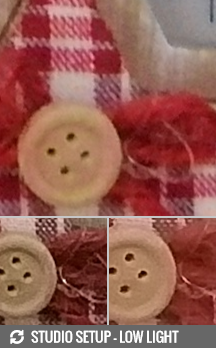 Huawei Mate 20 lite against the Nokia 7 Plus and Galaxy A6+ (2018) in our Photo compare tool
The 2MP secondary shooter is here for one thing and one thing only - depth effects - it's no telephoto, and it's no monochrome. Again, Huawei likes to makes things more complicated than they need to be, and there's a Portrait mode and an Aperture mode.
Portraits are taken at full resolution (as opposed to Aperture shots that are capped at 8MP). They're nice and detailed, and subject isolation is quite good, but on occasion we found the background blur didn't kick in without any apparent warning - so you could end up with regular shots despite taking them in Portrait mode. You can apply different styles of lighting effects, but more on these in the selfie section.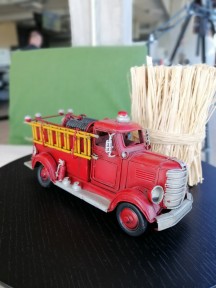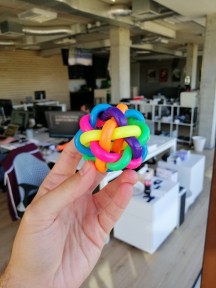 Portrait samples, non-human subjects
Aperture mode sets the resolution at 8MP and takes away the beautification and lighting effects but gives you control over the simulated aperture and consequently blur level - you know, the thing that Apple invented this year and Huawei's had for ages.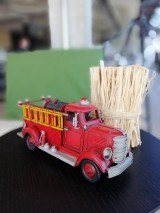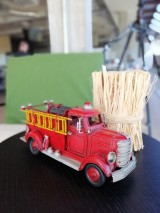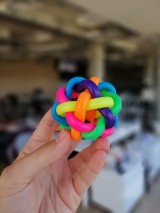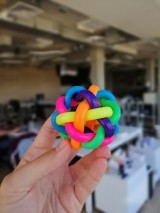 Aperture samples, non-human subjects
Even higher-res selfie camera
The Mate 20 lite packs a 24MP main selfie camera - that's 4MP more than the one on the back. It's got a slightly narrower aperture (f/2.0), buts a slightly wider focal length (26mm). Another 2MP depth sensor is on the display side of the Mate too.
For all its megapixels, the Mate's selfies aren't all that sharp. Don't get us wrong, they're alright, there's just not 24MP worth of detail in those images. One more thing - switching to the selfie cam takes you to Portrait mode instead of the regular Photo, which we don't find ideal.
You get the same Portrait mode with simulated lighting. The effects are called soft, butterfly, split, stage, and classic.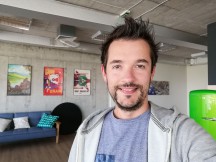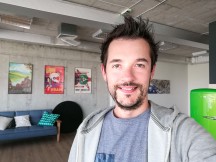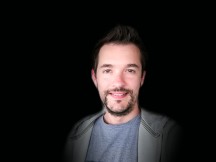 Selfie samples, Portrait mode, 3D lighting
Video recording
The Mate 20 lite records video at up to 1080p resolution and it comes in standard 30fps flavor, but also a smoother 60fps. Electronic stabilization isn't available in 60fps, though.
Video is encoded using the h.264 codec by default with a toggle to switch to h.265 if you so wish. That said, the bit rates with h.264 are more in line with what you'd get with the more efficient h.265 from other phones - 1080p/30fps videos get around 10.8Mbps, while 1080p/60fps is treated to about 17Mbps. Audio is always stereo, recorded at 192kbps.
1080p/30fps footage is nice and detailed, though it's got plenty of aliasing (jaggies) that more competent processing tends to remove. There's probably a bit too much contrast - perhaps a slightly different tone curve that would have resulted in a little brighter shadows could have been better. Colors are pretty nice, though.
1080p/60fps is smoother in more than one way - the smoother action we appreciate, but the overall softness is hard to like. The 60fps mode comes at the expense of a tighter crop too.
The stabilization does a wonderful job of smoothing out wobble and handshake and has no issues with panning either. Given the soft 1080p/60fps output we hardly miss the stabilization there.
You can download short untouched samples as well - 1080p/30fps (10s, 15MB) and 1080p/60fps (11s, 22MB).
The last stop is, of course, our Video compare tool where you can compare the Mate 20 lite's output against other phones we've tested. We've pre-selected the Nokia 7 Plus and the Samsung Galaxy A6+ (2018), but a different set of devices is only a few clicks away.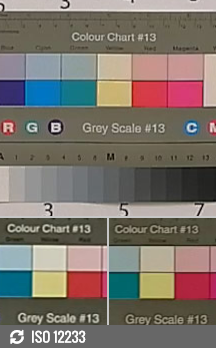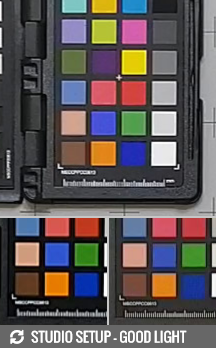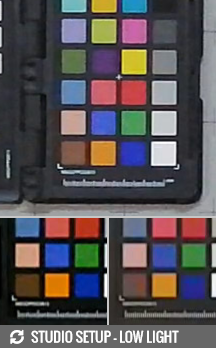 Huawei Mate 20 lite against the Nokia 7 Plus and the Galaxy A6+ (2018) in our Video compare tool