The doppelganger
HTC Desire 820 & Desire 820 dual SIM review: The doppelganger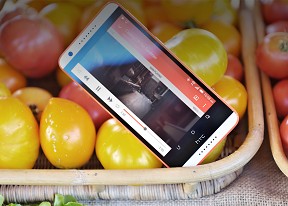 Final words
In a lot of ways the HTC Desire 820 is the natural continuation of the mid-range handset line and can be considered more or less an upgraded version of the Desire 816. It is a solid device on its own, but HTC could have tried a little harder and addressed some of the issues in its predecessor better.
HTC has built-up a formidable reputation for offering some of the best-built devices on the market. The Desire 820 definitely looks put together well enough, but the choice of materials is a letdown, perhaps even more than with the Desire 816, and that's plain disappointing.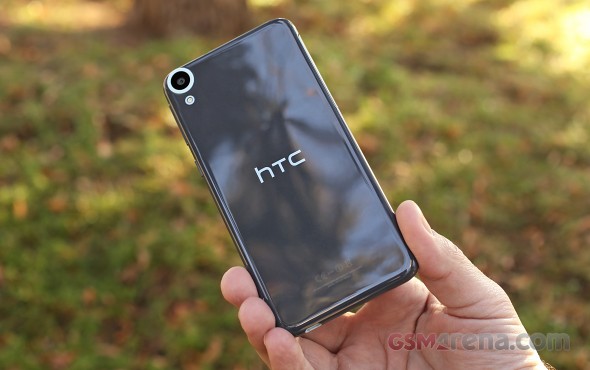 If there is one thing this job has taught us is to keep our expectations in check when we approach a device for review. We won't expect much from an entry level smartphone, but an upper midrange device like the Desire 820 deserves a higher quality finish than the fingerprint mess that the plastic back panel becomes in no time.
The hardware on the Desire 820 definitely looks improved on paper, but sadly it does not outperform its predecessor by a whole lot, which is surprising, given the new octa-core CPU. Perhaps software optimization is lacking or the chips are intentionally under-powered so as not to diminish the problematic battery life even further. In any case, the 720p display goes easy on the resources and real-life performance is more than satisfactory.
HTC Desire 820 key review findings:
Build quality is adequate for the price range but plastics are rather fragile and a magnet for fingerprints.
The 2,600mAh battery is rather inadequate and results in average battery life.
The screen is not particularly bright but makes up with good contrast.
Speakers sound great and sound is crisp. Headphones do show a significant amount of crosstalk, though.
The octa-core CPU does not set the device far above its predecessor in benchmarks, but real-life performance is excellent.
The 13 MP camera is superb for the price range and is only complimented by the improved 8MP front-facing shooter.
Low-light video recording is disappointing.
Video player is kind of lacking. DivX didn't work at all, while XviD support was 50/50, with older versions refusing to play. AC3 sound is also unsupported.
Still, the Desire 820 definitely has a lot going for it. It offers a beautiful, big screen, now complete with Gorilla Glass 3 protection, and is arguably a really fresh and slick looking handset. The bi-color unibody gives it a more youthful vibe and we can definitely see HTC appealing to precisely such a crowd.
The software is also equally visually-appealing and functional. Sense 6 may not be Material Design, but is arguably better looking than other popular Android skins with its flat design and pastel color scheme.
One department that HTC is definitely not skipping on is the camera. The main-shooter on the Desire 816 was a pure struck of genius and is definitely flagship-quality. We were very pleased to find the same piece of hardware on the Desire 820, along with an improved 8MP front-facing camera.
Another area where the Desire 820 punches above its weight is audio - the stereo BoomSound speakers sound great and the audio quality with headphones is quite good as well.
The upper midrange segment is already overpopulated with nice looking smartphones but thanks to its oversized screen, the Desire 820 belongs to a subset that's hardly overflowing of choices.
The Samsung Galaxy Note 3 Neo is a more affordable version of the company's flagship Note 3 phablet. It has a 5.5" 720p Super AMOLED screen with deep blacks and bright colors and also comes in a dual-SIM variant. You get a pressure-sensitive stylus too, plus the Note 3 Neo is a full 8mm shorter, but about 10 grams heavier.
Both devices boast pretty comparable performance scores, with the Mali-T624 arguably a little better than the Adreno 405 in the Desire and they are almost identically priced at the moment.
RAM and onboard storage are also the same, at 2GB and 16GB respectively, and so is the display size. The Samsung however offers punchier colors and deeper blacks, thanks to its Super AMOLED panel, a much bigger 3100 battery and comes with an S Pen stylus, which is definitely handy.
The faux leather back of the Galaxy Note 3 Neo may not be to everyone's taste, but it's miles ahead of the glossy plastic HTC used.
Both devices currently run Android 4.4 KitKat, but Samsung's TouchWiz is very different from HTC's Sense. It is again a love it or hate it situation, but the Note 3 Neo does seem to put a lot more emphasis on multitasking.
Sony currently has a couple of direct contenders to the Desire 820 that may also be worth checking out. On one hand we have the Xperia C3, which has pretty much the same display and is about $100 cheaper and on the other hand, there is the Xperia T3, which is a pinch smaller at 5.3-inches, but is a better performer than the Xperia C3 and is still a little cheaper than the Desire 820.
Both of these devices come with 1GB of RAM and a quad-core Snaprdagon 400 SoC, so they fall a bit behind in the performance department. Their cameras are definitely not as nice either.
On the flip side though, Sony has gone to great lengths to offer premium quality materials for a budget price tag. Both devices look slicker and overall better than the Desire 820. Metal and glass are a nice leap over the unsatisfactory plastic on the HTC.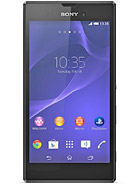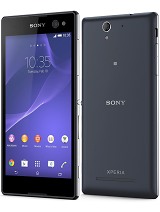 Sony Xperia T3 • Sony Xperia C3
We cannot fail to also mention the OnePlus One as a very remarkable contender in the same size and price range. Including it is kind of a cheat, due to the fact that getting one is still rather difficult, but with availability improving, it is only fair to give credit to this budget flagship.
The OnePlus has pretty much the same display as the one on the Desire 820 at 5.5-inches. But this is where the similarities stop. For just a few dollars more you get a powerhouse Snapdragon 801 SoC with 3GB of RAM, a Full HD screen and a very nice 13MP camera.
Its hardware is unmatched in the price segment and besides the front-facing stereo speakers, superb camera and dual-SIM variant the Desire 820 has little to offer that doesn't dwarf in comparison.
Xiaomi has definitely become a formidable force in the mobile realm and it is only natural that there are similar device offerings by the Chinese giant. The Xiaomi Redmi Note in particular comes to mind. The smartphone has a very similar 5.5-inch display and is powered by a Mediatek octa-core CPU, 1 or 2GB of RAM and a very similar camera.
Besides being incredibly similar to the Desire 820, the Redmi Note is about $100 cheaper. It also comes in a dual-SIM variant and for a couple of bucks more you can get the 4G version, equipped with a Qualcomm snapdragon 400 CPU.
The Xiaomi, however is not big on looks. It has equally tacky plastic and is noticeably thicker than the Desire 820, but considering the price tag, most of this can be easily overlooked.
In many respects the Desire 820 is a slightly tweaked and updated version of the Desire 816, which is both a good and a bad trait. The device is well executed and has a lot to offer to the right customer. The only thing missing is the superior build quality that HTC flagships are known for. Sadly, this hasn't made it down the ranks. The rest of the device is pretty good but of course, it all comes down to pricing.
HTC has a track record of slightly overpricing their newcomers on the European market and consequently, while the handset is a pretty good deal in Asia, in Europe there are a few notable alternatives that are worth checking out, as already mentioned. This might all change with a future price drop, as the HTC Desire 820 is a well-rounded package and while it may not win any awards, it sure isn't any worse than most other midrange phablets.