The doppelganger
HTC Desire 820 & Desire 820 dual SIM review: The doppelganger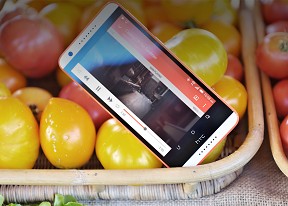 Still and video camera
The HTC Desire 820 has a 13MP camera. Instead of a low-resolution UltraPixel sensor HTC went with a more traditional BSI sensor with a 28mm lens (in 35mm equivalent) and f/2.2 aperture. It's a 4:3 sensor too, meaning you lose some resolution when taking 16:9 shots.
The shooter seems to be absolutely identical to the one in the Desire 816, which is in no way a complaint, as it has already proven its worth.
This phone does not have a dedicated image processing chip as more expensive HTC models so naturally, some features are missing (Zoe mode most notably). It does have HDR, Panorama (with a digital horizon level), geo-tagging and image effects. The settings are hidden by default, but you can control ISO, exposure compensation, white balance and image adjustments.
A long press on the screen will lock exposure and focus. You can set the volume rocker to act as a zoom lever or a shutter key.
The HTC Desire 820 has an 8MP front-facing camera with a BSI sensor and a dedicated selfie mode.
From the settings you can enable smile shutter and adjust the Make-up level, which tries to digitally pretty you up.
This is perhaps one of HTC's primary selling points for the phone. Few contenders can offer such a nice front-facing shooter in this price range and seeing how the selfie fad is not going away any time soon the Desire 820 is a perfect choice to fill up your social networks.
This is perhaps the reason HTC has put in additional effort into tweaking the software adding extra features like Split Capture and Photo booth modes.
The camera on the HTC Desire 820 is undoubtedly its strongest feature. While in other departments the phone may be slightly lacking or even kind of mediocre, you can definitely count on amazing photos from the mid-ranged handset.
HTC has obviously struck gold with the particular camera hardware and thankfully, it is here to stay for the time being. As already mentioned the Desire 820 seems to be equipped with the superb camera found in its predecessor, the Desire 816.
Photos are amazingly sharp. We are more than pleased with the way the camera picks exposure and colors, even in mixed light.
Digital noise is visible but it's not that obvious as it takes the form of only luminance noise. There are no color blotches. There's equal sharpness edge to edge and there are no noticeable lens issues.
The white balance is sometimes a bit too warm but some people like it that way.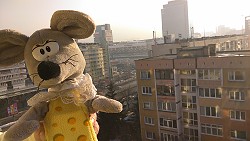 HTC Desire 820: front-facing camera sample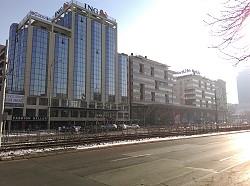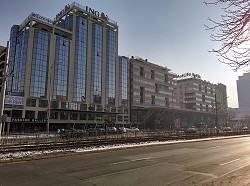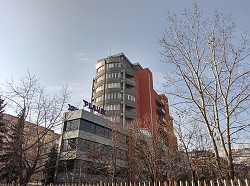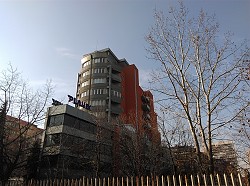 HTC Desire 820: HDR off and on


HTC Desire 820 panorama sample
Photo quality comparison
The HTC Desire 820 has one really nice camera. The only downside is that it tends to pick a warmer white balance to most photos, which results in a yellowish tint, which is noticeable on our sample images, and especially the first chart.
Here, in our photo quality compare tool you can see how it stacks up against competing phablets like the Samsung Galaxy Note 3 Neo (8MP) and the OnePlus One (13MP) by following the links below.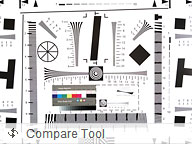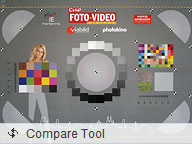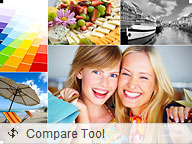 HTC Desire 820 in our photo compare tool
Solid video camera with slight software improvements
One again HTC is sticking to what works and video quality seems all but unchanged from the Desire 816. There are a few small software changes, most notable that video recording is no longer a dedicated mode, but rather integrated in a second button in the primary shooting screen.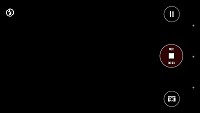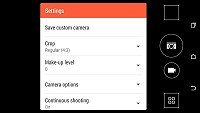 Video shooting is no longer a dedicated mode
This is convenient, but sadly it brings about the much familiar hustle with not having a clear idea of the actual video viewport prior to recording. This is a problem that many manufacturers seem to overlook, but is genuinely annoying when you thinks you are aiming at something, but are actually capturing something else.
The Desire 820 shoots 1080p videos at 30fps, though there's also a special Fast HD 60fps mode at 720p. The front-facing camera can also record 1080p videos.
Other options include slow-motion video, image effects and settings for ISO, exposure compensation and white balance.
The 1080p videos from the main camera have a 20Mbps bitrate and the audio is recorded in stereo with a bitrate of 192kbps.
Another thing to note is that the colors seems a bit oversaturated, but oftentimes it's how users prefer them. Below you can see a regular 1080 pixel video sample as well as a Fast HD 60fps one.
You can also download an untouched video sample - 0:10s, 26.1MB.
Video quality comparison
The midrange Desire 820 fares quite well when compared to identically price phablets, as you can see in our Video comparison tool. Unfortunately, that's only true in good light, as in low light the level of resolved detail drops dramatically.