Final words
The HTC EVO 3D is a hard phone to review. It so wants to be the best at everything it does that it's bound to end up with quite a mixed scorecard. The problem with this one is that establishing its worth to users is impossible without knowing their priorities.
The HTC EVO 3D does provide an incredibly solid smartphone experience. But if that's what you are after, there are a few handsets that will match its performance without charging a premium for a single feature of questionable merit. Sense UI fans will find what they are looking for, but a few other members of the HTC lineup will gladly offer them the same.
What if 3D is a must-have? Perhaps the high-res screen? Well there seems to always be an alternative. It's hard to be at the top without making a few enemies. Here they go.
For the better stereoscopic experience, we'd pick the LG Optimus 3D. It has a screen with a slightly more dramatic 3D effect and more relevant content preinstalled, while the OMAP4 chipset will give you all the oomph you need from a modern-day smartphone.
If you are having second thoughts about 3D screens you'd probably be better off with a device like the Samsung Galaxy S II. The Exynos must be the most potent chipset currently available, while the Super AMOLED Plus screen is really hard to beat in terms of image quality. You also get 8MP stills and Full HD video in a super slim package.
The massive high res screen of the metal-clad HTC Sensation, the Motorla Atrix' qHD display and docking options and the lower price of the LG Optimus 2X are also threaten to put the HTC EVO 3D in question. The smartphone experience is similar across the sample and the "extra" features are worth a thought.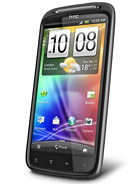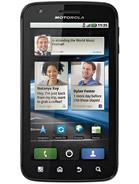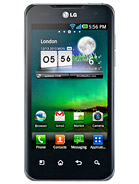 HTC Sensation • Motorola Atrix • LG Optimus 2X
Yet, despite all the advantages of those smartphones over the EVO 3D, none of them is a complete replacement. The key feature of the HTC flagship is that it actually has more key features than anyone else. It's the only way to get a 3D screen and qHD resolution at the same time. Or Sense UI and a gig of RAM. We could go on really, but we guess the point's been made.
The HTC EVO 3D is a device that strives to do it all and we are pleased to report that for the most part it delivers. However, competition is so intense today that it would be impossible to beat everyone at every level. The EVO 3D gets points for trying. Winners don't pick their battles, you'd just be wise to pick your priorities.