Hassle-free email
The HTC Sensation comes with two email apps – the traditional Gmail app and the generic HTC Mail app, which merges all your email accounts into a single inbox.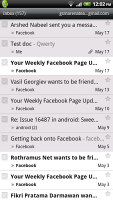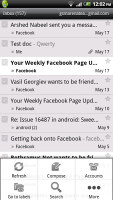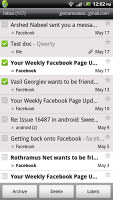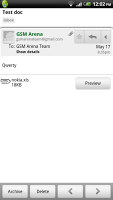 Batch operations lets you manage multiple conversations
The Gmail app has the trademark conversation style view and can manage multiple (Gmail) accounts. Batch operations are supported too, in case you need to handle email messages in bulk.
The standard HTC Mail app features several tabs that let you filter the inbox: you can opt to display conversations, emails with attachments only, unread mail only or invitations. You can mark emails too – they will show up in the marked mail tab.
The conversation view tries to mimic the original Gmail client threaded view, which is otherwise missing in the generic inbox.
The HTC email app can handle several accounts and not just from Gmail. When you add multiple accounts, you can view each inbox individually or go into the All accounts section.
Each account is color coded, so you can quickly associate each message with its relevant account.
Email sorting is enabled (in either ascending or descending order) by date, subject, sender, priority and size. The currently applied filter is displayed in the top right corner of the display.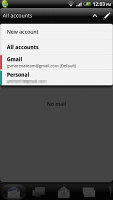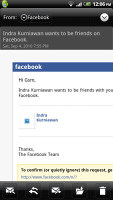 The standard mail with new looks and features
There's hardly anything the HTC Sensation lacks in terms of email capabilities. The settings for popular email services are automatically configured. POP/IMAP accounts and Active Sync accounts are supported.
Image gallery has new clothes, still cool
The HTC gallery has changed - it now stacks photos like the vanilla Android gallery does (it used to display a list of thumbnails). The Albums app automatically locates images and videos, no matter where they are stored.
Images and videos stored in different folders appear in different sub-galleries that automatically get the name of the folder – which is an effective file management solution. You can also select which folders the gallery should display.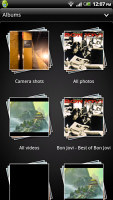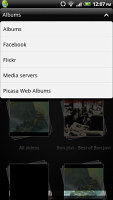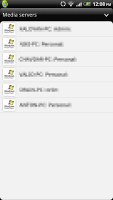 The Albums app has a new look • Albums in DLNA-enabled
Ones you pick one of the "stacks" (each representing a folder), you're presented with a grid of the photos inside. There is also a camera shortcut, but it's only available once you start browsing any of the sub-folders.
Sharing a photo on the HTC Sensation is very straightforward – tap the share button and pick your preferred sharing method. There's everything from sharing via Bluetooth or email, to posting on Facebook, Twitter or photo sharing sites like Picasa and Flickr. You can also upload videos straight to YouTube. You could use DLNA to push photos to your compatible TV too.
You can also mass delete images, but still no mass copy-and-paste options.
You can't copy/paste images from folder to folder either – you'd need a proper file manager for that.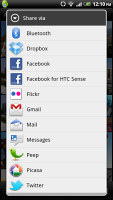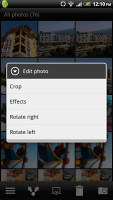 Sharing images is easy • Basic image editing tools
HTC Sensation supports multi-touch and you can take full advantage of it while browsing your images. You can zoom to 100% with a simple double tap on the screen. The implementation here is extra smooth too.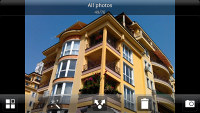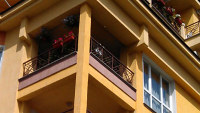 Smooth finger-sweep browsing of images and pinch zoom
Video player does DivX/XviD, has limitations
Video files can be accessed in the All videos subfolder in the Gallery or from the Videos shortcut in the menu, they launch the same thing. There's no dedicated video player.
The video files are displayed as a grid and can be shared over MMS, email, or YouTube, Facebook and Flickr, even apps like Dropbox if you have it installed.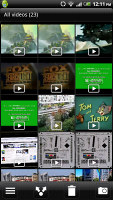 The Videos app is part of the Gallery
The video playing interface on the HTC Sensation offers a full screen toggle (stretch / crop video to fit the screen) and you can scrub through videos. SRS sound enhancement is also available but there's no subtitle support.
The video player does OK in general - 1080p MP4 videos were no problem. The player handled some 720p DivX or XviD videos. However, it was picky about which videos it would play and which it wouldn't - especially when dealing with HD clips or large files. There's no MKV or subtitle support either, which was disappointing.
DLNA connectivity comes handy too – the Sensation can stream the videos wirelessly to your TV.
There's the MHL port too - if you have the proper adapter, you can hook up your HDTV using an HDMI cable. The Sensation needs some work in this department though, if we're to accept it as a proper portable HD video player.