Camera
In our HTC 10 review, we dubbed this camera "UltraPixel 2.0." It's not called that officially (though the selfie cam does have an UltraPixel mode), but the return to large pixels instead of chasing high MP numbers was right on the money.
The pixels aren't quite 2µm big like in the original, but at 1.55µ they still have loads of light-collecting power. The bright f/1.8 aperture over the large 1/2.3" sensor further enhances the camera's performance.
In its tool bag are also optical image stabilization, plus combo autofocus - Laser and Phase Detection. The dual-LED flash has two-tone LEDs.
We complained that the camera UI doesn't have the best controls since some simple things require a lot of tapping. This hasn't changed, to toggle from 1080p video back to 2160p, for example, you have to tap through all options, including "MMS" (does anybody still use those?) There's no way to switch directly to the resolution you want, not for video, not for photos.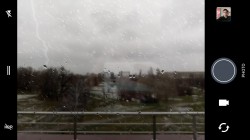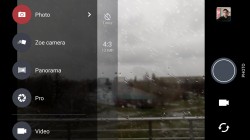 HTC's camera UI is simple, too simple
Pro mode is available with all the manual controls you expect - focus, shutter speed, ISO, exposure compensation and white balance. There are no "aperture priority" or "shutter priority" modes here, but some easier to understand modes. Macro only lets you adjust the focus and handles the rest automatically, sport mode lets you touch only the shutter speed, night mode gives you ISO and shutter speed control and does the rest itself.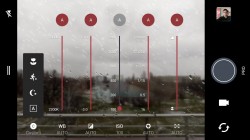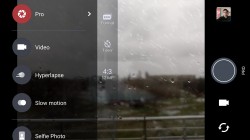 Pro mode offers all the manual settings you would expect • Including RAW shooting
RAW shooting is available in Pro mode (in fact, it's RAW + JPEG). As we mentioned in the previous chapter, RAW editing on the phone itself is limited to auto enhancement.
Zoe lives on, a camera mode that debuted with the HTC One way back when. In Zoe mode, the HTC U Ultra will take your full resolution photo, but also record a 3 second video (at 1080p). We like this because it gives context to the photo, memories that will be left out of a still image.
Then there's the Hyperlapse mode - it shoots time-lapse video with impressive image stabilization. Yes, the phone has OIS, but Hyperlapse makes the video seem like you shot it on rails.
We liked this camera on the HTC 10 and we still like it now. Noise is kept low and photos exude quality. They are rich in detail and their colors are accurate. However, pixel peepers will notice that the noise reduction gets overwhelmed in some of the trickier areas and it smudges detail.
The above shots were taken without HDR, so we toggled it on for the next batch.
The HTC 10 evo has a 16MP camera, but that advantage in pixel count doesn't translate into an advantage in image quality. Here's how those two compare in our Photo quality comparison test.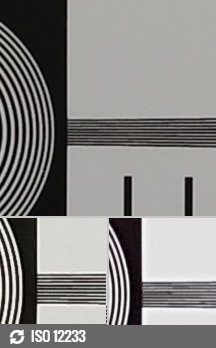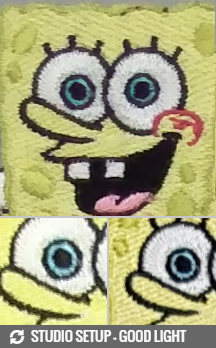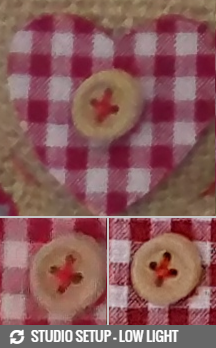 HTC U Ultra vs. HTC 10 evo in our photo quality comparison tool
The Panorama mode proved a tad disappointing - the stitching is mostly fine, we were just hoping for a higher resolution.
The selfie camera is interesting because it has two very different modes. By default, it shoots 16MP photos, a higher resolution than the main camera. Those turn out fairly sharp once you find the right focus distance (unlike the HTC 10, the selfie cam here does not have autofocus).
In the dark, you may want to switch over to UltraPixel mode. It uses binning to create a 4MP image, but it promises 4x better light sensitivity. Or you may not - in our testing, the camera didn't do much to improve image quality, but introduced processing artifacts. Some areas look pixelated, which isn't what you want in a low resolution 4MP image.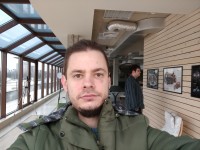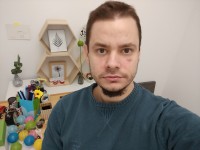 HTC U Ultra 4MP UltraPixel selfies
Video camera
The video camera gives you a choice of 2160p and 1080p videos, of 360° and High-Res sound. There's no 60fps mode, which is a bit of a bummer.
360° audio is captured at fairly high quality - 192Kbps AAC at 48kHz. It combines sound from all four mics that are speckled around the phone to create an immersive experience. We do wish HTC put some effort into wind noise reduction, though.
If you want the best sound quality, you need to switch to High-Res. It switches the codec to lossless FLAC and records at 96kHz and 24 bits. You can definitely hear the difference, for best effect download our samples since YouTube tends to mangle audio.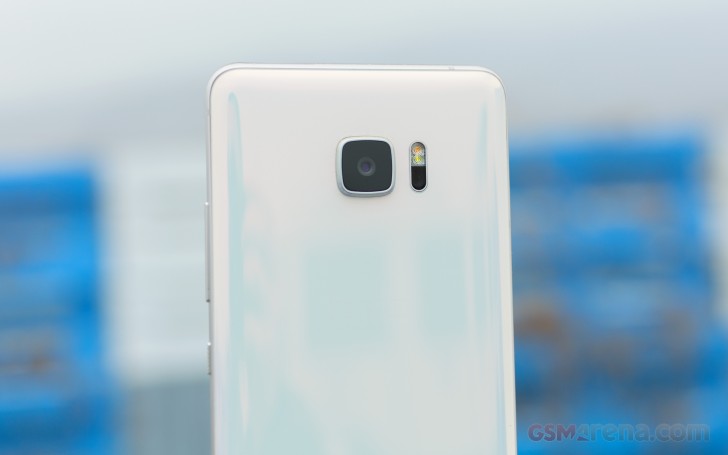 Anyway, this chapter is about the Video camera, let's get back to that! Video is captured at 54Mbps for 2160p resolution and 20Mbps for 1080p, in both cases with the AVC/H.264 codec. Whether you get an MP4 or MKV file at the end depends on which audio mode you used, but MKV is well established now and we had no issues with it.
Note that 2160p videos are capped to 6 minutes long. We can't imagine why, the S810-powered HTC 10 evo did it to prevent the chipset from overheating. The Snapdragon 821 should have absolutely no issue shooting longer videos. Even if you never need longer than 6 minutes, it's still a silly limitation on a phone in the top price segment.
Those 2160p videos are sharp and rich in detail, but the camcorder doesn't manage its bitrate well and we see the occasional "pulse" of compression artifacts. Other than that, the videos are worthy of a flagship.
1080p videos have a narrower field of view, meaning they fit less in the frame. They get the best out of the available resolution, but that pesky compression pulse is still present.
Here is a video sample shot with High-Res FLAC audio and one with 360° audio for you to listen at home, both of them in 2160p resolution.
Again, we pit the HTC U Ultra against the HTC 10 evo, which also does 2160p videos and carries a lower price tag.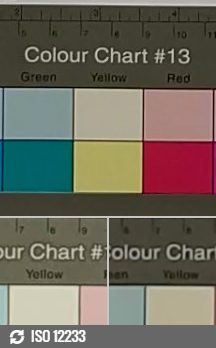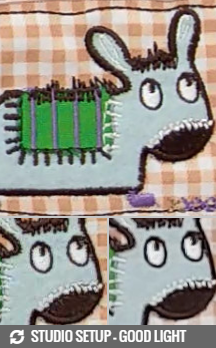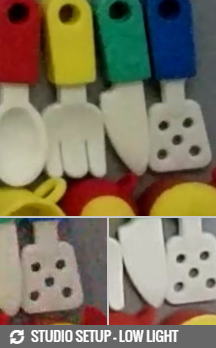 HTC U Ultra vs. HTC 10 evo in our photo quality comparison tool