Chinese manufacturer Huawei has announced that its AppStore will be available in Europe in the first quarter of next year, making it the first market outside China to get the digital marketplace. The announcement was made at the Huawei Eco-Connect Europe event in Berlin Yesterday.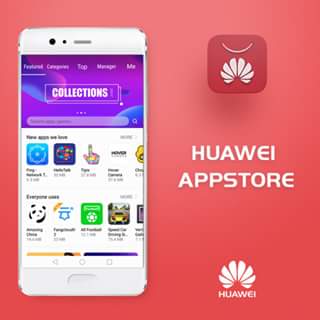 "Huawei unveiled several new Mobile Services, content partnerships with 15 key app and game developers, as well as two strategic partnerships with key video content providers ahead of the launch of Huawei AppStore," the company said in a press release.
Huawei also revealed some interesting statistics, saying more than 240,000 app and game developers have already joined the company's Developer Alliance, and adding that over $400 million in revenue was paid to developers last year.
In addition to the AppStore, the Huawei Video Service will also arrive to the Old Continent in Q1 2018. The company says the service will be ad-free, featuring both global and local content.
All Huawei and Honor-branded phones coming in Q1 2018 will have both AppStore and Video services pre-installed.
D
Reduntant!!! i smell going down the Samsung bloat-highway!
A
Huawei, stop wasting your resources on BS. we don't need another google play store. don't become another samsung and keep your prices reasonable.