Solid connectivity
The Huawei Ascend P1 comes with quad-band 2G/GPRS/EDGE and penta-band 3G, meaning you'll be able to use it pretty much anywhere in the world. The 3G is enhanced with HSDPA and HSUPA but we couldn't find official speed ratings.
Local connectivity is covered by Wi-Fi b/g/n with DLNA, so you can easily play media (photos, videos, music) from DLNA-enabled storage devices or push content from your phone to a DLNA TV or music player.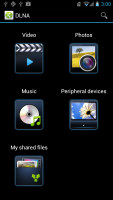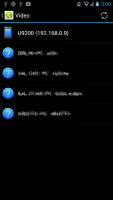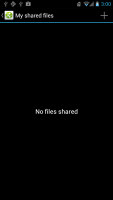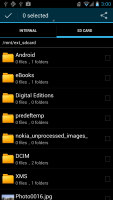 The DLNA app handles the wireless multimedia duties • Sharing files over DLNA
Bluetooth 3.0 is also available if you need to transfer non-multimedia files between devices.
The microUSB port on the Huawei Ascend P1 is MHL-enabled, which means that with a supported dongle you can hook up the phone to an HDTV and make good use of that capable video player.
Excellent web browser
The Ascend P1 comes with the excellent Ice Cream Sandwich web browser, which is both blazing fast and highly functional.
The browser chrome is quite minimalistic - you get the URL bar with a tabs shortcut and that's it. Hitting the menu key reveals the rest of the controls - everything from searching on the page, saving to bookmarks to useful options like bypassing mobile sites, saving a page for offline reading and sharing a page.
The full settings menu includes some really interesting options. For example, you can set your search provider to be Yahoo or Bing, you can adjust text size and the level of which double tap will zoom in.
Tab switching is handled in a similar way to switching between apps. You can even close tabs by swiping them off the screen.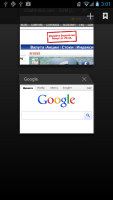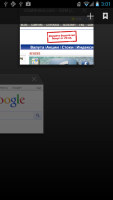 Switching tabs works the same way as switching apps does
Then there's the Inverted screen rendering option, which turns the web page black and white (with white backgrounds becoming black). You can tweak this effect using the Contrast slider. This option is under the Accessibility menu and makes pages easier to read (plus the black on white looks awesome on the Super AMOLED screen).
The browser has Incognito mode (there's no global setting, but you can open Incognito tabs). The other thing the browser does is preload search results when it's confident you'll click on them. These are two tricks borrowed from Google's desktop browser.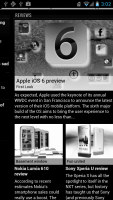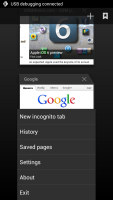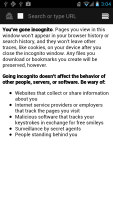 The Inverted rendering mode • Going incognito
Our favorite Quick controls are available from the Labs settings, which reveal three controls (Tabs, URL, More) when you tap anywhere on the edge of the screen. Quick controls use a radial menu, so it's very natural and comfortable.
The browser works very fast and smooth and had no issues with website compatibility. Flash also worked just fine with YouTube 1080p videos and Flash games running smoothly.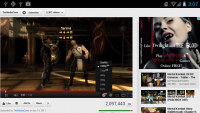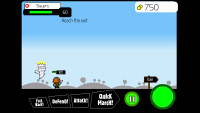 Watching a YouTube video in the browser • Playing a Flash game