Low-light image quality
Huawei Mate 10's rear snappers both sit behind bright f/1.6 lenses, which we expected to make a big difference in low-light over the Mate 9 and P10.
And they did - now the phone gets the focus right 9 of 10 times, there is quite a lot of resolved detail, and thanks to the OIS, there is no handshake blur even when the shutter stays open as long as 1/4s.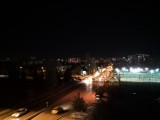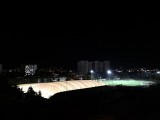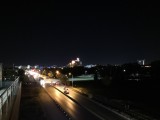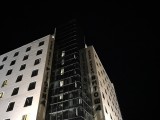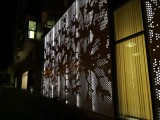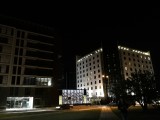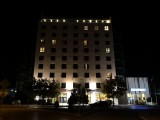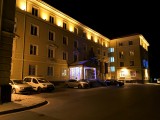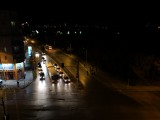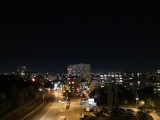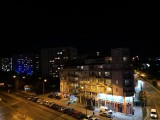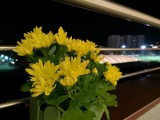 Huawei Mate 10 12MP low-light samples
And here are some shots we snapped around our office.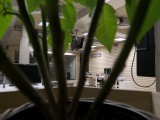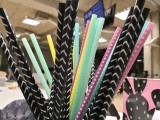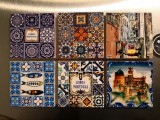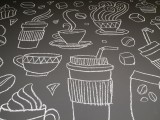 Huawei Mate 10 12MP low-light indoors samples
The lack of Bayer (color) filter really helps at night, as it reduces the noise in the monochrome samples, allow for shooting at lower ISO, and eventually you may even get more resolved detail in some scenes. Check the comparison below.
And here are the same low-light scenes captured with the monochrome camera.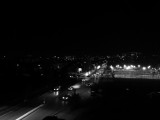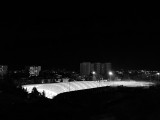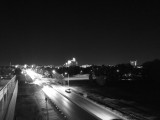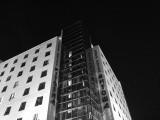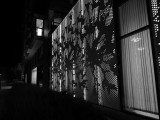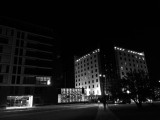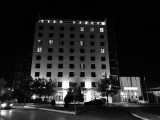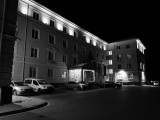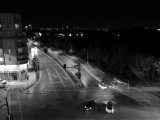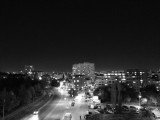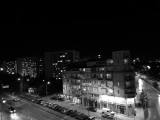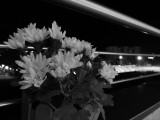 Huawei Mate 10 12MP low-light monochrome samples
And here are some monochrome shots we took indoors at low-light.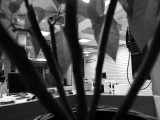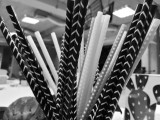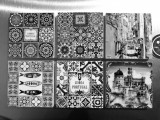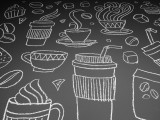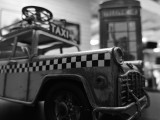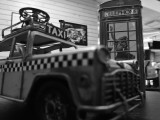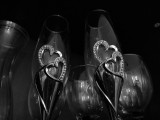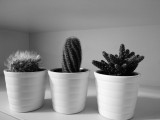 Huawei Mate 10 12MP low-light monochrome indoors samples
Mounting the phone on a tripod did help get more resolved detail and less noise.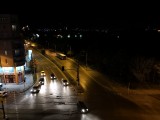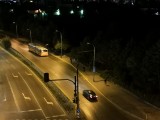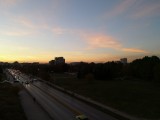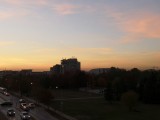 Tripod low-light • Tripod low-light with 2x zoom • Tripod low-light • Tripod low-light with 2x zoom
In full-on Night mode, you can manually select a shutter speed up to 32s with ISO up to 3200. The viewfinder image will change as the exposure develops, so if you figure you've gathered enough light you can stop at any time.
Using the manual mode and a tripod makes wonders, though. If you lock the ISO to 50 and use the longer shutter speeds, you can get some stunning long exposure shots.
Then there's the Light painting mode, which includes four sub-modes: Car light trails, Light graffiti, Silky Water and Star track. You'd need to have the phone perched on a stable support for shooting in these modes (a tripod or a beanbag) as these extremely long exposures can't be done handheld without camera shake.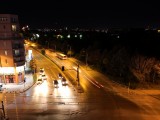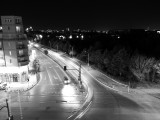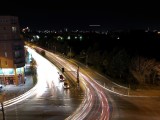 Color sample, shutter 2s • Monochrome sample, shutter 2s • Car Trails sample, shutter 17s
Variable aperture and Portrait modes
Thanks to the depth information from the second camera, the Mate 10 offers Variable Aperture and Portrait modes. The Variable Aperture feature is accessed from the Wide aperture mode toggle and lets you simulate apertures from f/0.95 to f/16. It works on both the color and monochrome camera.
As with all such implementations, you get nice variable aperture shots photos only now. They wouldn't hold up to closer scrutiny, but they are still good enough.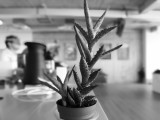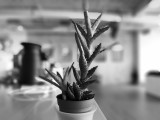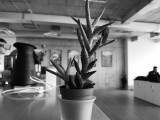 Var. aperture f/1 • Var. aperture f/4 • Var. aperture f/16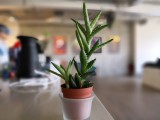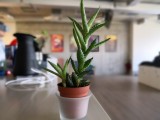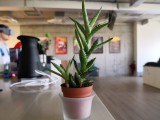 Var. aperture f/1 • Var. aperture f/4 • Var. aperture f/16
The Portrait Mode is available on both the main and monochrome snappers. It combines the Variable Aperture with Beautification and should offer Portrait shots with simultaneously enhanced faces and bokeh background effects.
You can adjust the level of beautification, while the bokeh strength stays the same across all shots. The blurred background is indeed nice, but the beauty effects may destroy some fine detail from your face. Thankfully, you can disable the beautification feature.
You can use the 2x zoom in Portrait mode, too, though the detail isn't on par with the rest of the 2x zoomed samples.







Portrait samples shot with 2x zoom
Panorama
The panoramic shots taken with the Mate 10 are excellent. They're not the full vertical resolution, but at about 3,100px tall there's plenty of pixels. Detail is on par with still images; stitching shows no obvious issues, and exposure variation is handled smoothly. The dynamic range once again deserves praise.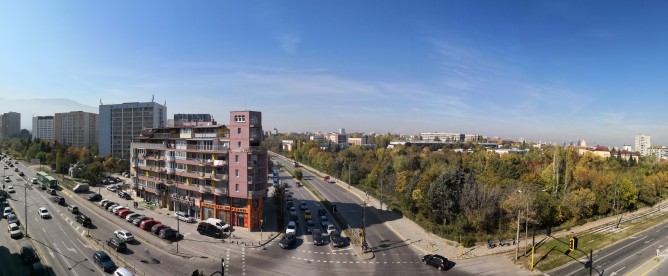 Huawei Mate 10 panoramic sample
Selfies
The selfie camera on the Mate 10 has 8MP resolution and F/2.0 lens. It also comes with portrait shooting mode, which is able to create a digital bokeh for your selfies. The AI engine tries to recognize all faces in the shot, so if you are doing a groupie, it will keep all faces in focus and blur the background only. Huawei is calling this AI Selfie.
The regular samples turned out great with plenty of detail, pleasing colors, but the dynamic range is rather low.
The Portrait Mode simulates bokeh alright, while it also applies beautification effects on your face. The algorithm does a good job at recognizing your face and blurring the background, but the beatification feature is not our favorite.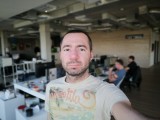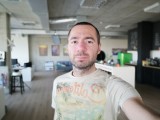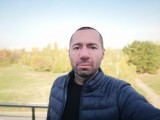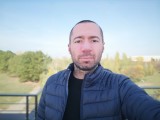 Huawei Mate 10 8MP portrait selfies
And here are some awful portrait selfies with beautification.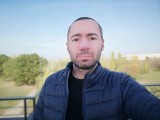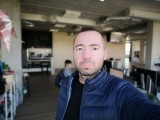 Portrait with Beauty level 5 • Portrait with Beauty level 10
Video camera
The Huawei Mate 10 video capture maxes out at 4K at 30fps and the high-res clips are encoded using the H.265 codec. The bitrate of 23Mbps is quite low for 2160p footage, and hence files take up less space from the phone's storage.
The 1080p (30, 60 fps) videos use MPEG-4 compression, unlike the 4K ones. The 1080p/30fps videos have a rather standard bitrate of around 10.5Mbps, while 60fps - 18.5Mbps.
Audio is recorded in stereo at 192kbps, which is great.
4K videos are sharp and detailed and exhibit good contrast and pleasing colors. The dynamic range is quite decent, too. We've seen more detail in 4K videos but considering the low-bitrate - this is some very good footage indeed.
In contrast, the 1080p footage is just okay, nothing spectacular. The smoother 60fps mode comes at the expense of some fine detail, which makes it pretty unusable.
The Mate 10 offers digital video stabilization only for 1080p resolution and 30fps mode, and not in 2160p. That's the digitally enhanced one; the optical stabilization is available at all times but the combination of the two in the 1080p videos produces the most fluid footage (at the expense of a narrower field of view).
You can also download the untouched video samples: 2160p (10s, 29MB), 1080p at 60fps (10s, 25MB), 1080p at 30fps (11s, 15MB).
Finally, here's the video compare tool, where we've pitted the Mate 10 against the Mate 9 and Galaxy Note8.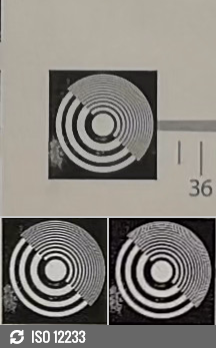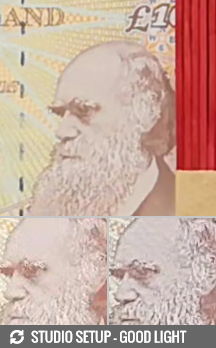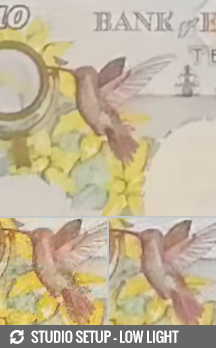 Huawei Mate 10 vs. Mate 9 vs. Galaxy Note8 in our 4K video compare tool