Tomorrow is the big day for Huawei fans – the Mate 20 and Mate 20 Pro will be revealed. There was an abundance of leaks building up to the event, which we will attempt to summarize here.
What's the difference?
The Huawei Mate 20 Pro will have a curved OLED display with a higher resolution than the non-Pro – 1440p+ vs. 1080p+ - and an in-display fingerprint reader. In both cases the screen size will be about 6.4" (give or take a few tenths). The notches will be a different size as well, the Pro getting a wider notch to accommodate a more advanced face unlock system.
The Huawei Mate 20 will have an LCD screen and a regular fingerprint reader on the back. It will also come with a 3.5mm headphone jack, which will not be present on the Pro model.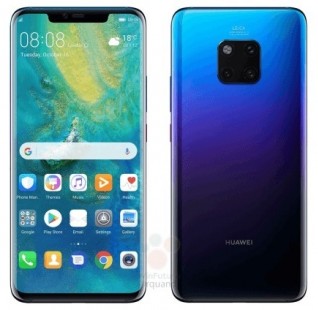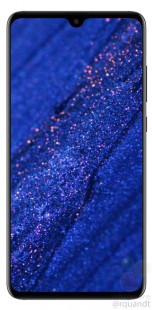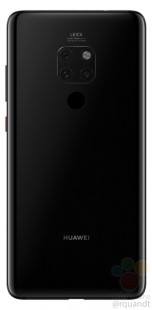 Huawei Mate 20 Pro • Huawei Mate 20
It seems that both models will enjoy the stunningly fast 40W fast charging. The Pro model will have a 4,200mAh battery while its sibling will likely stick to 4,000mAh. And they'll both use the fast Kirin 980, Android's first 7nm chipset. Early benchmarks look promising.
However, the Mate 20 will be available with 4GB, 6GB and 8GB of RAM with between 64GB and 512GB of storage. The Mate 20 Pro will offer higher capacities - 6GB or 8GB of RAM and 128GB to 512GB storage.
Note that while most regions will have access to the Huawei Mate 20 Pro, the non-Pro model may have a more limited availability.
The camera
Clearly, the triple Leica camera will be the defining feature of the Mate 20 flagships. Yes, both of them. The new triple camera a combination of a 40MP main cam (with Quad Bayer), 20MP telephoto and 8MP ultra-wide angle. It's a revamped version of the P20 Pro camera.

With some computational help from the Kirin 980, the phones should have zooming capabilities up to 5x. The chipset's dual NPUs will also have a huge role in improving the image quality in low light.
The price
In Europe the two should cost €800 and €1,080, respectively while Brits can expect to pay £900 for a 6/128GB Mate 20 Pro. Leaked price lists show the Huawei Mate 20 will be around $850-$900 in Switzerland, the Mate 20 Pro will go for over $1,000.
A gaming phone?
A Huawei Mate 20X teaser promised improved cooling to help with long gaming sessions. The other features should be similar to the other two Mate 20 models, but there's little info right now.
In the heat of battle, stay cool with #HUAWEIMate20X. 16.10.18 #HigherIntelligence #UltimatePerformance pic.twitter.com/bZeRKhnOC3

— Huawei Mobile (@HuaweiMobile) October 8, 2018
A fourth model is expected too - the traditional Porsche Design entry. That's more of a showpiece than a mass market phone, so it will likely have some "out there" feature and a similarly otherworldly price.
Miscellaneous
The Huawei Watch GT, a feature-packed smartwatch running a custom OS is expected to join the Mates on stage. With a €200 price tag and power-efficient Cortex-M4 processor, people may be more willing to overlook the lack of Wear OS.
There was an odd rumor that Huawei will introduce a proprietary memory card standard that will be supported by the Mate 20s.
Also, a stylus was spotted near a Mate 20 display and one teaser featured drawing, so Huawei may be going after Samsung's Note series.
?
I think this is better then a single stip of 3 or 4 cameras, this is way more aesthetically pleasing and clean,
?
Mate 20 Pro unveiling live stream : https://www.youtube.com/c/HuaweiMobile/live