Conclusion
Good looking and portable, the Huawei MediaPad offers the kind of all-round experience that even some of the big players on the field would find hard to match. With some aggressive pricing, the MediaPad will be an easily justifiable purchase.
We loved the build quality and the tablet seemingly packs all the features you can wish for - a high-res screen, microHDMI pot and plenty of processing power encased in an aluminum unibody.
Okay, the camera could have been better (and that's putting it lightly), but we were never big fans of tablet photography anyway.
The real problem is that the market for 7" Android tablet is currently ruled by $200-$250 slates. The MediaPad is hands-down better than most of those, but people are looking to spend as little as possible.
Some of the discounted tablets are driving the average price down, so the MediaPad is in for some stiff competition. Let's check out some alternatives.
The Samsung P6200 Galaxy Tab 7.0 Plus is very close specs-wise and has dropped quite a bit in price. Its screen has lower resolution, it's plastic-built rather than aluminum and the MHL port requires adapters, but there's more storage out of the box and it's a bit thinner and lighter. It also has voice call support like the MediaPad, a rare thing in tablets.
The Samsung Galaxy Tab 2 7.0 has similar specs and will launch with Ice Cream Sandwich out of the box and shoots 1080p video, but has a slower processor.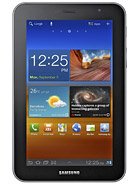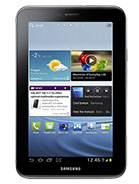 Samsung P6200 Galaxy Tab 7.0 Plus • Samsung Galaxy Tab 2 7.0
The Acer Iconia Tab A100 and the Toshiba Thrive 7 are affordable ways to get a dual-core tablet with an HDMI port that runs Honeycomb and later, Ice Cream Sandwich. On the downside, they both lack GSM voice or data capability, the Tegra 2 chipset won't win any races and they are a bit on the chubby side.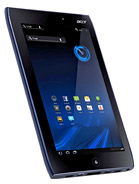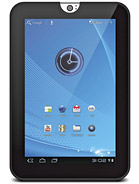 Acer Iconia Tab A100 • Toshiba Thrive 7
There's the Amazon Kindle Fire too - the 7" tablet many people are talking about. Yes, it's the cheapest brand name, with a dual-core processor and some nice perks, but it's not an Android tablet, not really. You can put proper Android on it, but no camera, no Bluetooth and no GPS mean that the Fire is very limited compared to the MediaPad.
The Barnes & Noble Nook Tablet is the Fire's sworn enemy - it offers proper Android and expandable memory (via microSD), but has cut down hardware too (things like GPS, Bluetooth and camera are nowhere to be found).
As an alternative, you can look at a BlackBerry PlayBook 4G - after the OS 2.0 update, it will support Android apps, plus it packs a 5MP camera with 1080p video capture, a microHDMI port and some BlackBerry magic.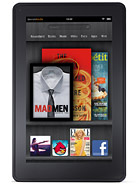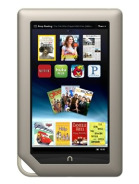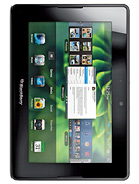 Amazon Kindle Fire • Barnes & Noble Nook Tablet • BlackBerry 4G PlayBook HSPA+
That's some heavy competition, especially with consumers preferring cheap tablets. But it's hard to beat the Huawei MediaPad on quality - you're getting some of the best hardware on the market right now (until the quad-cores storm the castle, anyway).