Final words
The Huawei Honor is a capable device but it would definitely have a hard time dealing with its "Made in China" stigma.
Huawei is a major telecommunications player and has enough leverage to cut deals with telecoms and we're sure it will get over the not so noble origin and turn the situation in its own favor.
The brand may not be that popular as a phone manufacturer, but Huawei are stepping up the effort in improving brand recognition as we speak, forgoing past attempts of setting up the Ideos brand as its headliner.
Huawei is yet to establish itself as a major player on the market for smartphones and that holds true Stateside too. There, the Chinese giant supplies mostly low-end, low-cost devices for unsubsidized carriers. Some of them are even sold under different names – not Huawei. The company is now looking to increase its brand awareness by offering higher-end devices such as the Impulse 4G for AT&T. The Honor has been launched contract-free on Cricket Wireless under the name of Huawei Mercury.
The Honor is a solid try in that direction – a good midrange option with some high-end specs. It's very different from the Meizu MX in being a lot more subtle when borrowing ideas from other phones.
We also liked the creativity in the custom interface – it almost makes up for the tepid styling. Nevertheless we would have preferred a better camera performance and perhaps, a better quality screen.
Taking a glance at the Honor's competition you realize that Huawei have secured a comfortable spot for their device among the waves of competition. It does offer a decent package of capabilities but more importantly offers a below-$300 price range SIM-free, which is a huge plus for people with tight budgets.
The Sony Ericsson Arc and Arc S will set you back between $50 and $100 more but offer a better camera performance, slimmer design and superior displays than the Honor. What you would be sacrificing is the extended battery life of the Honor.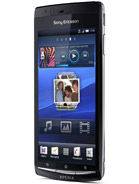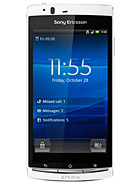 Sony Ericsson Xperia Arc • Sony Ericsson Xperia Arc S
Samsung has a lot of devices to offer in this price range but the one that most meets the Honor on the specs front is the Galaxy W. It matches the processing power of the Huawei device and is preloaded with Samsung's TouchWiz UI, which is among the better recognizable and easy to use custom UIs out there. It does fall short of the imaging and display real estate properties of the Honor.
Finally, if Android isn't your first choice, Windows Phone offers a refreshingly different user experience. The HTC Radar is a compelling buy for the same sub-$300 price, it offers the latest WP7 incarnation - Mango, which means it's really smooth. It also has a superior build quality than the Honor. However, a 1 GHz only processor and 5 MP camera (which is not that good anyway) set it apart from the Huawei here.
If you are alright with the few hardware shortcomings the Honor presents and you get a good deal on it, perhaps the Huawei U8860 Honor is an easy pick. It's actually a very balanced device . The company has nicely covered the UX basics by adding extra value to Android by the means of Cloud+, Huawei Music, etc.
We are yet to see how persistent the company is in supporting its products after sales by delivering timely software updates and bug fixes but the outlook is good. Huawei already teased us with a solid promise for Ice Cream Sandwich.