A while back we heard that Huawei is working on several PCs powered by its own silicon - desktop PCs and laptops. With the company already confirming its desktop PC powered by its own HiSilicon ARM chip, we now more details about the notebook too, albeit from a leak rather than an official source.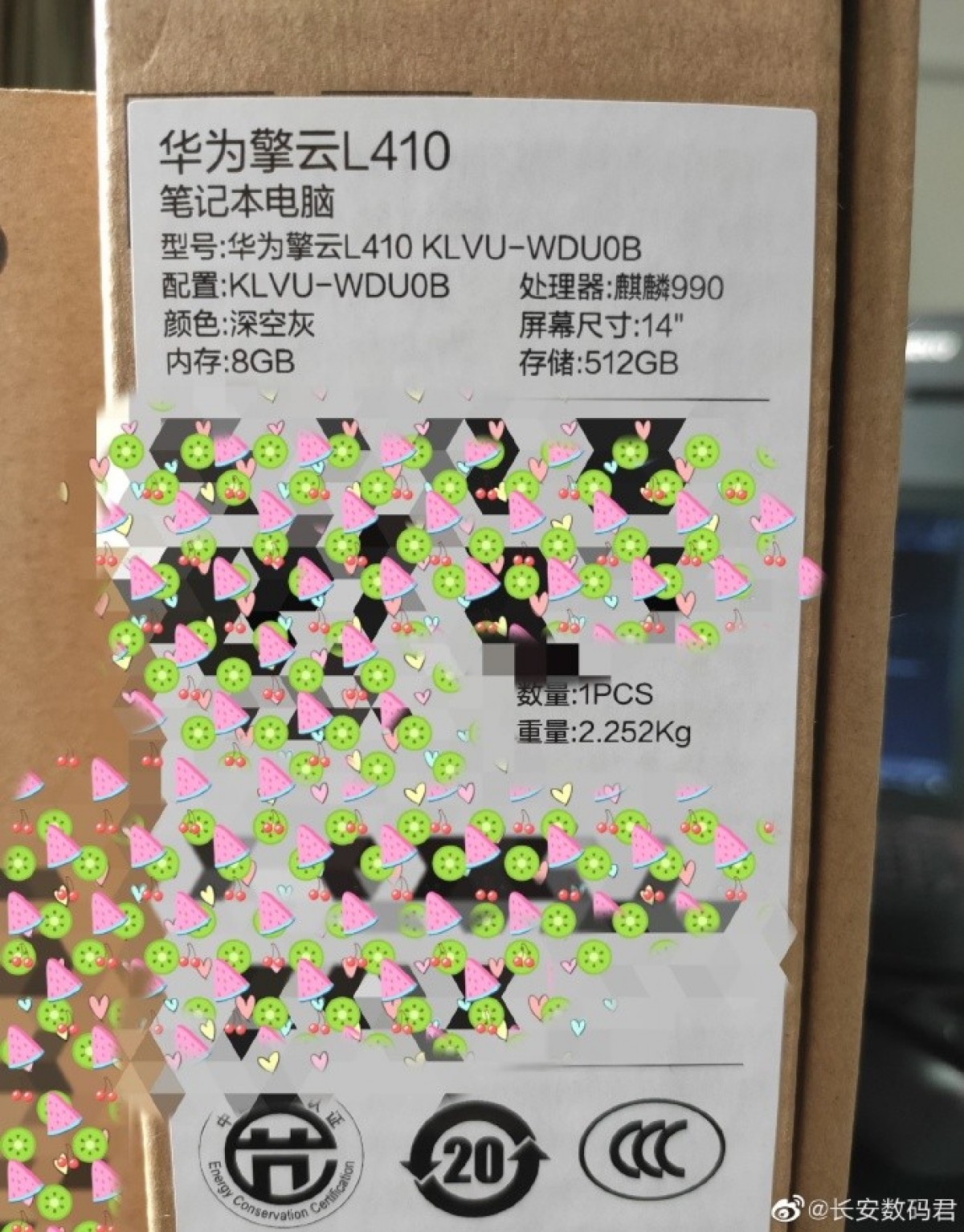 A trustworthy Weibo tipster posted a photo of the notebook's box revealing some key specs. The device is powered by the Kirin 990 chipset paired with 8GB of RAM, 512GB SSD and a 14-inch 1080p display. The laptop runs Linux-based Deepin OS 20 but the transition to HarmonyOS will be made possible in the future.
The laptop itself is named Qingyun L410 and is expected to be a cheaper version of the MateBook 14. There's also the possibility of the device supporting 5G connectivity given that the SoC itself features an integrated 5G modem.
In any case, though, the notebook will most certainly hit the Chinese market first before going international. If Huawei has plans to release it outside of China in the first place.
Source (in Chinese)
You can't expect everyone to understand you if you keep throwing ad hominems and then not even argue. Sounds self-righteous to me. At least this time you made some valid points. Given that it has been an year since the Pro X launched, a lot...
K
Emulating is not an issue. Most program will be ported to a new platform if it becomes relevant. Look to the new Apple PC's with the M1 cpu filled with arm tech :-) If all others switch to a common standard arm based os, the software developers ...
It's funny being able to see for yourself when someone is lying. (The someone is you, if you didn't get it)
ADVERTISEMENTS