A couple of browsers
The Lenovo Vibe K5 comes with two browsers pre-installed - UC Browser and Google Chrome. Chrome you know and love for its integration with your Google account among other things, but UC Browser isn't as ubiquitous.
The squirrel-branded alternative is designed to be fast and light but has the bases duly covered with a data-saving feature, night and incognito modes, and a built-in adblocker.
Other apps
Pre-installed, you'll find the Route 66 navigation app, or at least a free 30-day trial for voice-guided navigation. Considering a license is €30, you'd probably stick with Google/Bing Maps or similar.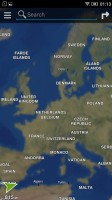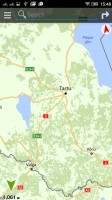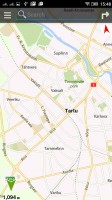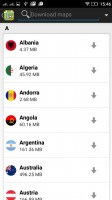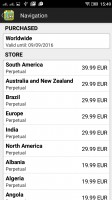 Route 66 navigation (30-day trial version)
The Lenovo Companion is a mobile trouble-shooter. You can search for walkthroughs for your device (in written or video form), you can check for firmware updates (with data back up included) and diagnosing all the hardware of the phone (e.g. testing the vibration or the loudspeaker).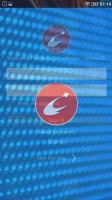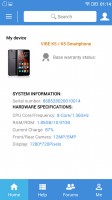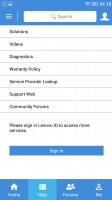 Lenovo Companion can help you find and correct issues
The File browser makes it easy to find files of a specific type (e.g. documents or photos), it will even handle ZIPs. Of course, you can browse the full folder structure of both the internal storage and the microSD. It supports mass actions too.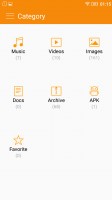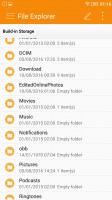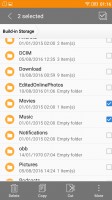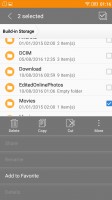 File Browser with built-in FTP server
A handy feature lets you wirelessly manage your files through your computer browser (as long as both the computer and phone are connected to the same network). This functionality is based on SwiFTP, which is available on the Play Store as FTP Server. It's better to use a proper FTP app, though, your browser offers only limited functionality.
SYNCit allows you to backup Contacts, SMS and Call log to the Lenovo cloud. If you don't want to set up an account, you can backup to the SD card.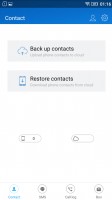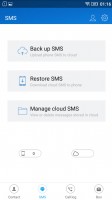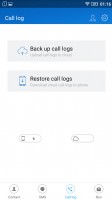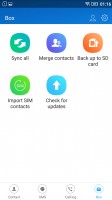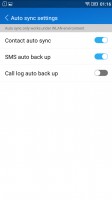 SYNCit backup: Contacts • SMS • Logs • Other tools
There's a trial version of McAfee LiveSafe, which can scan for viruses, protect your personal info, and help you recover your device in case you lose it.
You get a built-in compass app, so you don't have to deal with ad-supported alternatives from the Play Store, the calculator has a scientific mode in portrait (and knows proper order of operations), and the sound recorder can save in .amr, .3gpp, and .wav formats.