Final words
The Lenovo Vibe X2 is a nice break from the monochrome majority of mid-range smartphones that are available today. The colorful highlights are done just right without getting overboard. Many manufacturers aim to charm potential customers with looks, but not many succeed like Lenovo did with the Vibe X2.
Complete with the Vibe Z2 Pro, the company has very strong competitors in both the mid-range and the premium segment of the market. And we're glad these aren't just available in China.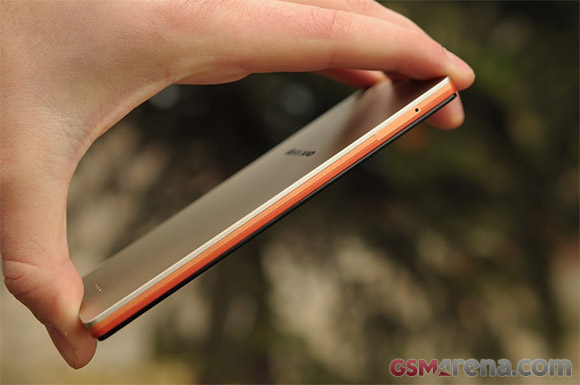 Similarly to its more upmarket brother, the Vibe X2 is built to last. We're yet to see if the colors will wash away, though. Just kidding, but a water-resistant body would've been the cherry on top of the cake for the Vibe X2, alas it does without this extra protection.
Lenovo Vibe X2 key test findings:
Great and solid magnesium alloy build with great design highlights
The 5" IPS 1080p display is nice and vibrant
Average battery life offered by the 2,300mAh battery
Vibe UI v.2 is great, fast and with tons of personalization options and custom apps
Overall great performance and great CPU score, GPU lacks oomph
Audio quality is subpar
Still images offer a lot of detail and saturation, but not much in terms of dynamic range
Video player handles all video and audio codecs, but not AC3 sound and subtitles
The 5" display of 1080p resolution is now par for the course in the upper mid-range market. Lenovo didn't skimp on it and it delivered punchy colors with satisfactory contrast and brightness and great side viewing angles. If there's something not to like about the display, it is the bezels surrounding it. Lenovo could've made the phone slightly more compact by opting for on-screen Android button and a nudge slimmer bezels.
Nevertheless, once you fire it up, it becomes apparent the latest MediaTek chipset with eight-core CPU inside means business. The phone is fast and fluid, running the custom Vibe UI 2.0. In a large part of the benchmark tests it even managed to outpace its rivals. Our synthetic benchmarks say that the GPU could have used some more oomph, though we didn't have any issues with any games.
Speed is one thing, but in some disciplines endurance is more important. Cue in the dirty jokes, but battery life is no funny matter. The 2,300mAh unit inside the Vibe X2 managed an endurance rating of only 50 hours, which is okay, but nothing outstanding. Here's hoping that a potential update to Android 5.0 Lollipop would bring an improvement in that respect. This is a great place to poke Lenovo to shed light on its firmware update plans.
The upper mid-range market is saturated with phones from already familiar manufacturers, so how is Lenovo going to compete? Price-wise, the company is confident in its product and asks around €400 on average, depending on the market.
The first alternatives that come to mind are the refreshed Moto X and Moto G. While again, it would be Lenovo that's pocketing your money, if you get any of these two, they both cost noticeably less than the Vibe X2.
The Moto G (2014) costs half as the Vibe X2, but also offers considerably less in return, too. The second-generation Moto G packs a 5" 720p display, Snapdragon 400 chipset and an 8MP snapper. It can be colorful, too, but you do get what you pay for.
The Moto X (2014) is a bit more expensive and comes with the considerably more powerful Snapdragon 801 and a 13MP camera that can record 4K video.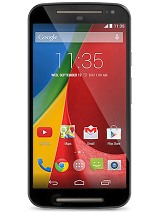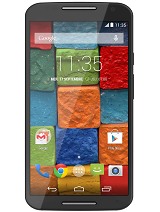 Motorola Moto G (2014) • Motorola Moto X (2014)
In the Samsung camp, we find the current flagship Galaxy S5. It costs around the same as the Vibe X2, but mainly in Europe, as in Asia that's not the case. However, the Galaxy S5 offers a ton more. For starters, it packs a faster chipset and its Super AMOLED display is an absolute beast. Moreover, it has a larger battery, expandable storage and an outstanding 16MP camera.
HTC has upped its game in the mid-range market recently with the addition of the Desire Eye and One (M8) Eye. The Desire Eye is a bit peculiar, as it features two 13MP cameras - one at the front and one at the back. Needless to say, the selfie experience is miles better than what the Vibe X2 offers. In terms of specs, you get a 5" 1080p display with the Desire Eye and a slightly larger 5.2" one with the One (M8 Eye).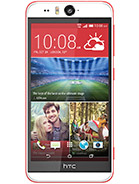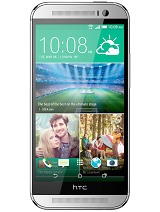 HTC Desire Eye • HTC One (M8 Eye)
We have to also include the obligatory superstar team of phones from China. Xiaomi, Huawei and Meizu all have their 5" 1080p powerhouses, enjoying tons of interest due to their low prices.
All three rock quad-core CPUs, albeit different chipsets and apart from the Meizu MX4 with its 20.7MP camera, the Xiaomi Mi4 and Huawei Honor 6 feature 13MP cameras. Sadly, they're not widely available, so getting one may be tricky.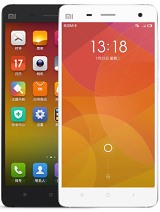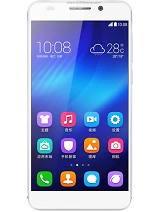 Meizu MX4 • Xiaomi Mi 4 • Huawei Honor 6
Despite recently turning one year old, the LG Nexus 5 is still a very viable alternative to the Vibe X2. It rocks a 5" 1080p display plus an 8MP camera on the back and a snappy Snapdragon 800 chipset with a quad-core Krait 400 CPU. It runs Android 5.0 Lollipop and buying it will ensure you get the latest updates straight from Google.
We shouldn't forget LG, which offers both the year-old G2 and currently carrying the company's flag the G3. Both offer great bang for the buck, especially the G3. It's currently slightly cheaper than the Vibe X2, again in Europe that is, and trumps it in every way imaginable including processing power, the QHD display and 4K recording camera. The only drawback we can think of is that it's plastic, but at least it's very compact.
Finally, let's turn our eyes to the Windows Phone team, or the Lumia 930 to be precise. Traditionally, Windows Phone smartphones cost less than their competitors and these two are not an exception. The Lumia 930 features a Snapdragon 800, which runs Windows Phone 8.1 without breaking a sweat. At the back, there's a 20MP camera with Carl Zeiss optics, which performs admirably, as we found in our review.
As you might have noticed, the Lenovo Vibe X2 puts it in bad company. Its pricing lets it rub shoulders with current flagships on their way to be replaced, and that comparison is not exactly in its favor.
Given the right pricing, we would have had no problems recommending it whole-heartedly. It has a lot going for it and it effortlessly manages to look awesome from any angle.