Great 13MP camera
The Lenovo Vibe X2 features a 13MP camera with a maximum resolution of 4160 x 3120 pixels in 4:3 mode. It can also shoot in 16:9, but photos are cropped to 4096 x 2304 pixels.
Lenovo also boasts about the 5MP front-facing camera of the Vibe X2 with its auto shutter gesture controls. The camera automatically takes a photo when you wave to capture, make the "piece" sign or blink in order to reduce shaking. All of these worked flawlessly during our testing, except for the blink detection, which was hit-and-miss.
The user interface of the Vibe X2 camera is friendly and logically laid out. On the top left you get four shortcuts (front camera switch, flash toggle, HDR and shutter trigger). The settings menu is accessed via a dedicated shortcut in the bottom left corner. It gives you access to HDR mode, Auto scene, geo-tagging, resolution settings, anti-banding, among others.
Lenovo has provided the basic shooting modes - there's Normal, Panorama and Effects.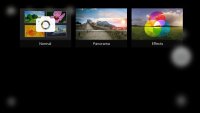 The Lenovo Vibe X2 captures images with plenty of detail. Despite the not-so-favorable shooting conditions, we were pleasantly surprised with its image quality. Colors are accurate as well.
Most of the time our unit was able to produce good detail and sharp results. Occasionally, some of the photos had some softer spots here and there. Noise levels are a bit high too, but it's tolerable.
The Vibe X2 was fast to lock onto focus and taking images is fast with great shot to shot times.






Lenovo Vibe X2 camera samples
The Lenovo Vibe X2 managed to get close to subjects and offer detailed macro images. There is a decent separation between object and background creating a slight bokeh effect.
Each manufacturer has their own way of dealing with HDR photography. High dynamic range shots aim to expose both the highlights and the shadows of a scene correctly.
The Lenovo Vibe X2 snaps multiple images with different exposures and merges them to create its HDR shots. Unfortunately, the results are quite subtle and more often than not we preferred the non-HDR versions.
Naturally, we shot our test posters with the Lenovo Vibe X2 and here's how it fared, compared against the LG Nexus 5 and HTC Desire Eye. Of course, our tool allows you to compare it against any other smartphone that we've shot with.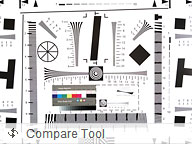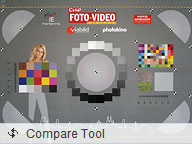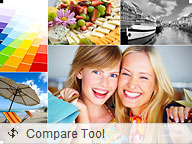 Lenovo Vibe X2 in our photo compare tool
1080p video is fine, but not awesome
The Lenovo Vibe X2 offers 1080p videos at 30 frames per second in addition to 720p videos, but there's no option for fast- or slow-motion capturing.
There's not a whole lot you can adjust in terms of video settings. You can set the focus to infinite or continuous as well as toggle the digital video stabilization. That's about it, which is quite disappointing.
1080p videos taken with the Lenovo Vibe X2 look good, but are not spectacular in any way. The level of resolved detail is ok, the white balance and colors are fine too. The videos look smooth with a framerate of about 29-30fps. Edge-to-edge sharpness is good, too.
Videos have an impressive bitrate of 34Mbps and their stereo audio track in encoded in 128Kbps.
For some reason the Vibe X2 auto focus system kept constantly hunting front and back while we we were shooting our test scene even though it had focus right most of the time.
And here is an untouched 1080p@30fps video sample for you to download.
And finally, you can check out our video comparison tool to see how the 1080p videos differ in resolution, color rendition and more. You can also compare the Lenovo Vibe X2 to any of the numerous phones and tablets we've tested.