Great 8MP camera
The main camera on the LG AKA has an 8MP sensor that captures photos with a maximum resolution of 3264 x 2448 and 1080p videos at 30fps. Sadly, there's no option for 1080p videos @ 60fps, neither 720p @ 120fps as the Snapdragon 400 just can't handle it. The 2.1MP front-facing camera shoots 720p videos.
The camera benefits from the laser-assisted autofocus, which should help with focusing in low light.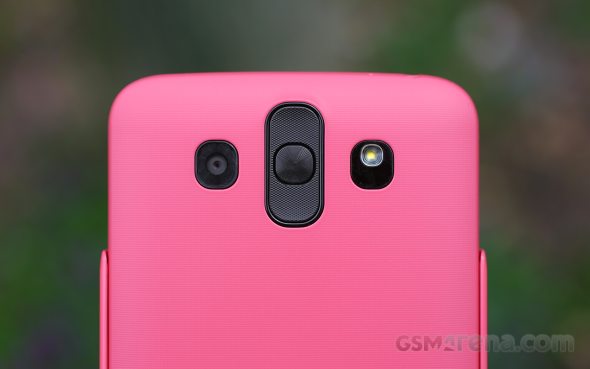 LG AKA has the same camera interface as the LG G3. It is intentionally stripped down to house a bare minimum of on-screen controls. It's not as extreme as what Google did with the Nexus camera interface, but it is somewhat uncharacteristic from a maker that typically throws in camera features by the boatload. Still, all the shooting modes are easily organized in their own section. You can touch the screen to focus on a specific element, and can even set it to automatically shoot once it does so.
The LG AKA has an excellent 8MP camera. The amount of resolved detail is on a high level and we are happy to see excellent corner to corner sharpness. There are no issues with excessive noise or noise reduction.
The AKA HDR mode produces some eye-pleasing results. You can see in the following examples that it's able to achieve a more balanced exposure across the scene without going overboard.
The LG AKA is also capable of 360-degree panorama shots, and while those take some time to shoot, they came with no problems with the stitching. The quality is excellent - there is more than enough detail, the exposure is great as is the contrast, while the color reproduction is just superb. The portrait pano mode outs about 16,000 x 3,200 pixels sample, which is about a 50MP picture - amazing, indeed.



LG AKA panoramic samples taken in portrait and landscape modes
If you scan your AKA mascot with the camera you can use the AKA VR mode to take some pictures with your favorite alien. If you own more than one toy, you can add those to your library as well. Their virtual avatars are very cute, react on touch and can be rotated, zoomed in or out. Unfortunately, this exclusive camera mode saves 1MP photos (1280 x 720px - or the screen resolution).
The LG AKA is up for comparison with other capable 8MP cameras. It did well against the competition, and we like the amount of detail it can capture.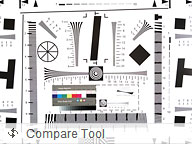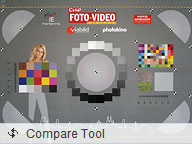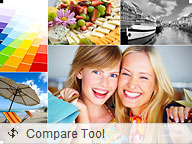 LG AKA in our Photo compare tool
Video recording
The LG AKA records 1080p videos at 30fps. There's also a 720p shooting mode, but it too is at 30fps.
The user interface remains unchanged from the still image mode. You can shoot photos while filming, but they are at most 1080p in resolution.
The video bitrate of 17.6Mbps with mono sound recording with a bitrate of 156 Kbps and 48 kHz audio sampling rate.
The LG AKA managed to do a great job here, too. There's a decent amount of fine detail, while the colors and white balance are excellent.
Check out the 1080p video sample below.
You can also download a short sample taken straight out of the LG AKA by clicking here (0:09s @ 20MB).
LG AKA resolves enough detail and the colors are lively, but the white balance is mostly off under artificial light. If you are taking videos under normal daylight conditions you'll be fine, but inside they may look greenish as in our Good Light scene in the comparison tool.
The Low light performance is rather disappointing - the auto-focus fails occasionally, the noise is too high and the detail is poor.