Final words
One thing that usually fails midrange phones is lack of personality. No worries there for the LG AKA, except perhaps that it may have too much of it. You know - too cheerful, too interactive, too pink and too yellow for certain settings, dresscodes, job descriptions and, ultimately, age.
Kids and teens seem like the most obvious target audience unless we're missing something. Maybe young adults who refuse to grow up? People who like cute things? Those who once had a Tamagotchi and give virtual pet apps five stars. People who think all Samsung phones look the same. People who put iPhones in weird cases with faces.
How about people who would gladly buy their kid a feature phone but there just aren't any of those left. The LG AKA is a feature phone of sorts - as in having a single defining feature that no one else offers. It isn't cheap for what it is if you can't get the AKA on a carrier deal. That being said up front, the LG AKA does what it does pretty well, never mind the gimmickry.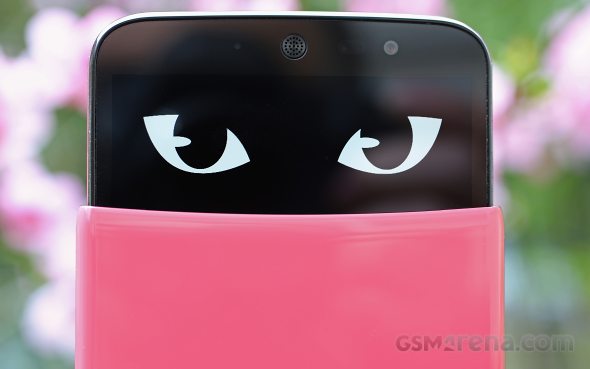 The mask and custom personalities are what makes a rather ordinary piece of technology quite unusual and fun. Your very own definition of fun on a smartphone is certainly different from the next guy's, and LG has probably accounted for that fact.
At the very least, you get to choose from four different characters. No matter which one you get, a pair of eyes will always look back at you - and you can change the personality hassle-free by simply snapping a new case on. The LG AKA will look and behave differently - custom notifications and personalization taken to a whole new level.
LG AKA key test findings:
The LG AKA offers a full-fledged native version of a virtual pet / custom notification app
Build quality is very good, the front mask is glossy and prone to smudges
The display quality is perfectly OK with rather high contrast ratio, but the reflective screen glass means mediocre sunlight legibility.
The battery life is excellent - with a 72-hour endurance rating it's a great performer
The Android 4.4 KitKat and LG launcher are becoming dated, but they still provide smooth user experience and plenty of features, some useful
There are elaborate distinct interfaces for the four characters - you can change them by changing the front panel. That's as far as notifications go though, the rest of the interface is standard Optimus UI with a playful theme
We rated the speaker loudness as Good, the ringing tones are subjectively quite loud
The performance (speed, multitasking) is reasonable for the class, but not for the price
The audio quality is very good, though a bit on the quiet side
Camera takes very good photos and OK 1080p videos, laser-assisted autofocus is really fast regardless of the available light conditions
The video player lacks DivX, WMV video and AC3 audio codec support, but supports subtitles
Sure, the LG AKA isn't the best smartphone you can get, especially at this price, but you can't get anything quite like it either. Beyond the mask and blinking eyes though, it's pretty much an LG G2 mini with the added laser-assisted auto-focus of the flagship.
The performance is reasonably smooth despite the dated chipset and, overall, the smartphone experience isn't secondary to the entertainment.
To put things in perspective, the LG AKA offers a Motorola Moto G or a Xiaomi Redmi 2 level of equipment for the price of an LG G2 or a Samsung Galaxy S4.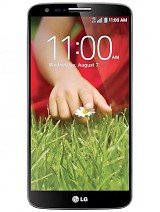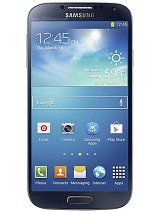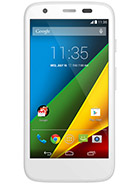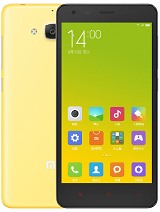 LG G2 • Samsung I9505 Galaxy S4 • Motorola Moto G 4G • Xiaomi Redmi 2
That will hardly make any difference to the intended target audience though - and LG knows it. It's really simple - if you like the LG AKA, you go get it. There's nothing quite like it. The LG AKA is unusual enough to get anyone's attention. An easy one to like - honestly. More difficult to get around to owning one. But what do we know about phones that blink and wink. Leave them to the kids. Anyone up for a limited edition with the Eye of Sauron or Darth Vader on it?