Three's company
LG G6 vs. Galaxy S8 vs. Xperia XZ Premium: Three's a company
Final words
You've probably picked up on this, but we didn't award the G6 the victory in any area, not all on its own, that is. Does it really need to win to be a winner, though? We figure the combination of an attractive pricetag, two cameras, and balanced performance in all areas makes it precisely the 'value proposition' LG advertised it to be on day one, skeptical as we might have been at the time.
The G6 will happily shoot 4K videos with its normal and wide-angle cams alike, take impressive stills with both in various lighting scenarios (you'd be hard-pressed to tell it's got the smallest pixels of the bunch) and will last enough for battery endurance not to be an issue. One of the best LCDs around, its high-res 2:1 panel is unique in adhering to the Dolby Vision standard in this group of HDR10-compliant displays. And the millions of perfectly satisfied Pixel, and Galaxy S7, and 3T users will be the first to argue that a modern high-end chipset's lifetime is not just a year.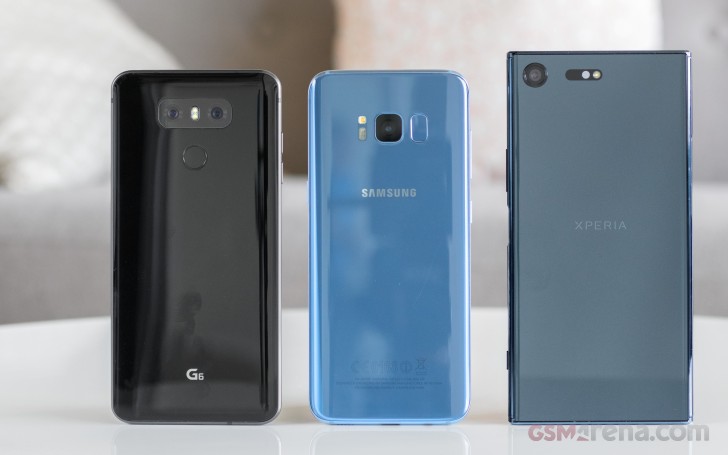 That's not to say we're denying the new chips' superiority - clearly the Xperia XZ Premium and the Galaxy S8 have more processing power at hand, so the G6 won't do if the absolute best performance in all circumstances is high on your priorities list. With LG's smartphone, you'd also be missing out on Gigabit LTE and Bluetooth 5, among other things. It also has half the storage the other two have in its default configuration.
We'd pick the Galaxy S8 if battery life is of greatest importance - not that the others are bad at it, it's just that the S8 shows the greatest stamina, even if Sony has claimed the word for its battery saving modes. The Super AMOLED display on the Samsung phone is also raking victories in our tests across the board, but it's got the first 4K HDR screen against it and streaming services would only push 4K (UHD) content if you've got a 4K device.
You can produce your own 4K content on these three, naturally, and they are superb at it, even if all three have their specifics. The G6 lacks electronic stabilization in 4K, but has a wide-angle cam to balance things out. The Xperia could use some more punch in its color reproduction, but it's the most natural footage here. The S8's videos are good across the board, but it's low on niceties like a wide-angle cam or super-slo-mo video recording. Yes, the Xperia's 960fps videos are quite impressive and we can only hope Sony bumps the resolution to 1080p next time around.
The XZ Premium boast the highest resolution still camera of this trio. Its 19 million pixels (more like 20.8MP total, but who's counting) are spread out on the largest piece of silicon here, and the Xperia is second to none in resolved detail in broad daylight. The S8 and G6 follow closely - the former with proficient noise reduction algorithms, the latter with a slightly longer lens - of course, right next to its very much wider lens.
It's even tougher to name a single winner in the dark (which is why we haven't). Casual snaps will look best on the S8 thanks to its widest aperture, largest pixels, and OIS, but the G6 has squeezed so much of its (slightly) dimmer lens and tiny sensor that we have nothing but praise for it. Hand-held lowlight photography is best avoided on the Xperia, particularly in full auto mode - here it's a combination of a smaller aperture, no OIS, and software restrictions. Whip out the tripod (beanbag, at least?), and the XZ Premium regains its lead. Admittedly, it requires more preparation than just pulling your phone out of your pocket, so plan ahead.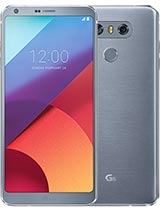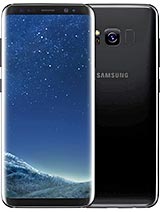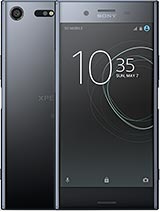 LG G6 • Samsung Galaxy S8 • Sony Xperia XZ Premium
Though how far ahead can you plan really? Can you walk into a store knowing what you're going to use your phone for every single day in the year ahead? No, and here's the good part - even if you pick any of these three at random, you won't regret it. Yet, if one single aspect of one particular phone tickles your fancy that extra bit more, go for that one, and you'll learn to work around its other quirks. There is no perfect phone out there but high-end smartphones are getting so ridiculously good that neither of them has any dealbreakers and we're sure you'd be happy with whichever one you pick.