Final words
Going for a 10-inch tablet but not in the mood to splash out? Maybe you just want a big screen to idle the hours away on the couch or you feel your 5" smartphone isn't doing your YouTube feed any justice? The LG G Pad 10.1 has got you covered - it's reasonably priced and an adequate performer.
LG isn't making a big fuss over its latest G Pads and that may be a mistake. Perhaps the company fears their less than stellar record with tablets will come back to haunt them, or perhaps the current G Pad lineup is supposed to just fill in the blanks in the lower midrange before an upgrade of the G Pad 8.3 hopefully turns up.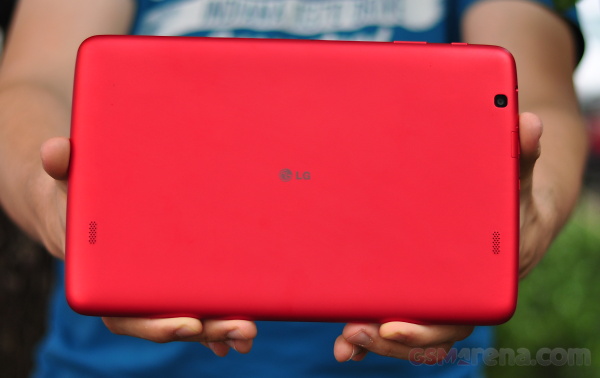 Not that LG should be shouting from the tallest of rooftops about the G Pad 10.1. It's not exactly rocking the most impressive of specs. To be fair though, the LG G Pad 10.1 proved, there goes that word again, adequate all around. The screen is keeping it in 2012 but there's enough to turn a bad rap around - KitKat for starters, extra-solid battery backup and an IR blaster if you will. KnockCode and some other proprietary software features are also worthwhile. Snapdragon 400 will do for browsing or light gaming and the price is right.
Key test findings:
A tad too heavy
Practical design; soft-touch rear finish has a nice feel to it
The display lacks sharpness, not too bright and quite reflective
The IR port and the 1080p video recording makes a difference against the competition
The dual speakers on the back are quite loud
Battery life is superb
Performance is adequate
The camera image and video quality is ok
Optimus UI is responsive and comes with a set of proprietary features such as KnockCode, QMemo, Qpair and Dual windows (but no Kids Mode)
The default video player supports subtitles but won't play videos with AC3 and DTS audio tracks
If LG cuts the price a tad more or secures nice carrier deals, they may have a winner on their hands. The asking price of $250 isn't the best deal you can get - but definitely not a no-no if it's readily available. LG needs to sell their 10-incher and sell it now, before the window of interest closes.
As usual, there are rivals that will readily steal the show and, as always, Samsung has a few too many of them on the field. The Galaxy Tab 4 10.1 and Galaxy Note 10.1 N8010 (2012) match the G Pad 10.1 spec for spec with equally-sized screens of the same WXGA resolution but a little steeper price tags. The regular Galaxy Tab is a tad more compact while the Note 10.1 has an S Pen and isn't afraid to use it.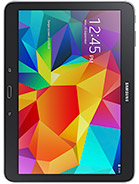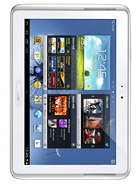 Samsung Galaxy Tab 4 10.1 • Samsung Galaxy Note 10.1 N8010
Huawei's MediaPad 10 Link+ has a confusing name but is simple in its core. It brings an IPS 10.1 HD screen to match the G Pad 10.1 and that's about it - it's behind on processing power, it has a lower-res camera and a smaller battery. It has a gentler price tag as well, but is quite a handful at 620g.
The Lenovo Yoga Tablet 10 is practically the same tablet in key areas like screen, processing, imaging and pricing. It's a little heavier but has a massive 9,000mAh battery to show for it. It also brings network connectivity to the negotiations and the built-in kickstand is a nice touch.
With the LG G Pad 10.1 it's not the little things that matter but rather the big picture - the big screen, the big battery, the big money saved compared to what an Apple iPad Air or Samsung Galaxy Tab S 10.5 would cost.
With Android 4.4.2 KitKat and that battery backup, the G Pad 10.1 is worth - at the very least - a look. There're better options out there but not too many in its price range.