Final words
It almost feels like quite a few Cookie users get the sneaky thought they should've waited for this one. We'd go ahead and tell them they don't need to feel cheated. The Cookie did a great job (and still does) of making touchscreen so sweetly affordable, spirited and fun. The GW520 keeps up the momentum and even takes it further. It doesn't doom the Cookie to oblivion though. There will still be demand for basic touch phones that make sense and are so full of character.
The LG GW520 simply responds to a changed environment and boosts LG's presence in the touchscreen midrange. The upgrades it brings are of course important but we still think the Cookie can comfortably co-exist with a 3G enabled QWERTY messenger. They both target the same audience, which will welcome we guess the diverse supply in terms of form factor and features.
There is no doubt the Cookie caused a stir in the lower touchscreen ranks and the full-scale response of the competition shows what a successful concept it was. LG just couldn't afford to be complacent and the GW520 is their response to the massive attack on the Cookie by Samsung.
QWERTY messengers are usually high-end stuff and trespassing on smartphone territory is always dangerous. The LG GW520 is focused enough to not fear retribution. It knows its place and doesn't lose sight of its key objective - to engage the Samsung S5600 Preston while the Cookie handles the Star and the Corby.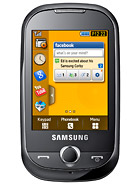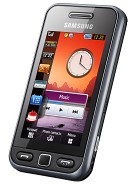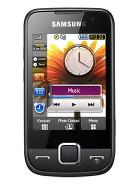 Samsung S3650 Corby • Samsung S5230 Star • Samsung S5600 Preston
In the end, the LG GW520 is filling a niche for basic and affordable QWERTY messengers and we sure don't mind. It would've been near perfect with an S-Class UI, but we know the interface is still too precious to spare. Anyway, we can't really hold that against the GW520 in this price range.
What's more, the current price of around 160 euro is even less of an issue considering that carriers will perhaps find the phone quite appealing and will drop the price even more by subsidizing it heavily. The GW520 may count on the kind of popularity the Cookie and the KS360 enjoyed with Orange and Vodafone.
A 3G enabled carrier-subsidized QWERTY messenger with social networking on its mind and with a solid data and messaging plan in its pocket sounds good enough for the target audience by our books. The good blend (and a solid upgrade) of two already good handsets makes it even better.