Disappointing 5MP still photos
The LG Optimus L9 comes with an 5 megapixel camera, capable of capturing 2592 x 1944 resolution images. There is a single LED flash, but it won't be of much help in most low-light situations.
We found the user interface to be quite convenient, though many of the important settings are inside the extended settings menu, so they take a while to toggle.
While there is no hardwired shutter key, pressing the volume rocker will snap a photo. It's not such a good idea though. First, the volume keys don't obviously have half press and second, it's hard to comfortably hold such a slim phone. Of course, there's the virtual on-screen shutter button as well.
You can naturally change the resolution, ISO, white balance, focus mode (auto, face-tracking), shot mode (normal, continuous shot or panorama), geo-tagging on/off, preset scenes, color effects and brightness.
In terms of image quality, the Optimus L9 is a real let down. The resolved detail is poor, the noise levels are very high and contrast is pretty bad. The photos will be OK to publish down-scaled on social networks and similar, but by far not the best way to save your precious memories.







LG Optimus L9 camera samples
Here are a few shots we've taken with the LG Optimus L9.
Photo quality comparison
The LG Optimus L9 joins the long list of tested devices in our photo comparison tool. The page of the tool has information on how to use it.
Here you can also see the Optimus L9 is not as capable as its 5MP competitors. It's not that bad, it's just not on par.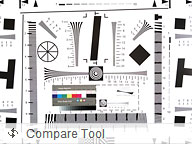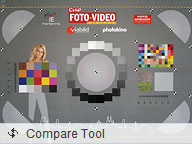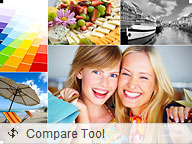 LG Optimus L9 in our Photo Compare Tool
1080p video recording sounds better than it actually is
The Optimus L9's camera is capable of shooting 1080p videos at 30fps. The phone can simultaneously take photos while shooting a video and it supports continuous auto-focus (in fact, it's your only available focus option).
Unfortunately, the quality of the clips is extremely poor, which takes most of the fun away. Videos looks like upsized VGA clips (at best) with extremely low resolved detail. It's so bad that it makes commenting on any other aspect of the videos pointless. Only the least demanding users and those who only watch the videos on the smartphone's screen itself will probably find the quality adequate.
Here's a video sample we've uploaded on YouTube. Don't forget to switch to 1080p resolution.
And here's a 720p video sample we've uploaded on YouTube.
Here are a 1080p@30fps (26MB) and a 720p@30fps (11MB) video samples for you to check out.
Video quality comparison
In our video comparison tool, the Optimus L9 didn't quite manage to match any of its competitors. Its quality once again turns to be quite miserable.