Penta camera - two on the front and three on the back
LG scores points for being the first major player to put a total of five cameras on a smartphone and proudly advertises it on the protective foil the phone comes out of - 'Penta Camera' they call it.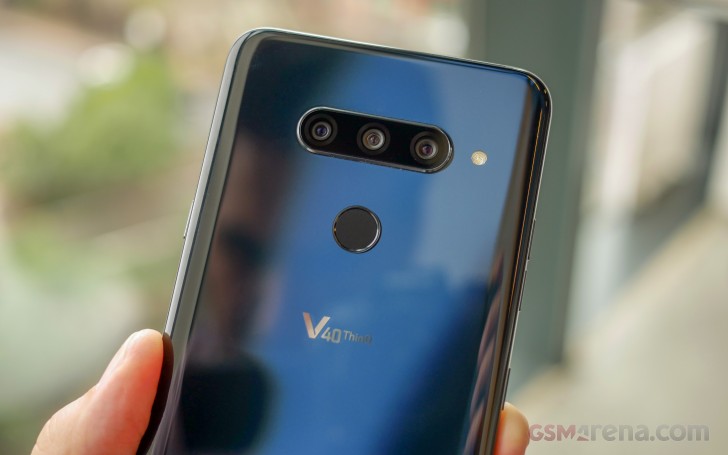 Let's start on the back. On the right, you have the primary 12MP cam. Its lens is a 25mm equivalent in 35mm film terms, but LG likes to quote field of view in degrees instead, and this one has an 87-degree FoV. The lens has a bright f/1.5 aperture and is also stabilized. The 1.4µm pixel size adds further evidence that it's some sort of variant of the latest Galaxy modules, though the lens is marginally wider.
In the middle is the ultra wide-angle module which is a 16mm equivalent and covers a field of view of 107 degrees. Gone are the days of the V20's 135-degree coverage but it's been a trend with later models to decrease the coverage in pursuit of less distortion (a worthy pursuit, it has to be said). The lens has an f/1.9 aperture, and, behind it, there's a 16MP sensor. There's no stabilization here. By the looks of it, it's the same hardware as on the G7.
But wait, there's more. The leftmost module on the back of the V40 ThinQ is the first telephoto camera on an LG smartphone. It's got a 50mm-equivalent lens with an f/2.4 aperture, and behind it - a 12MP sensor. Unlike the recent Galaxy and iPhone telephoto efforts, however, this one isn't stabilized.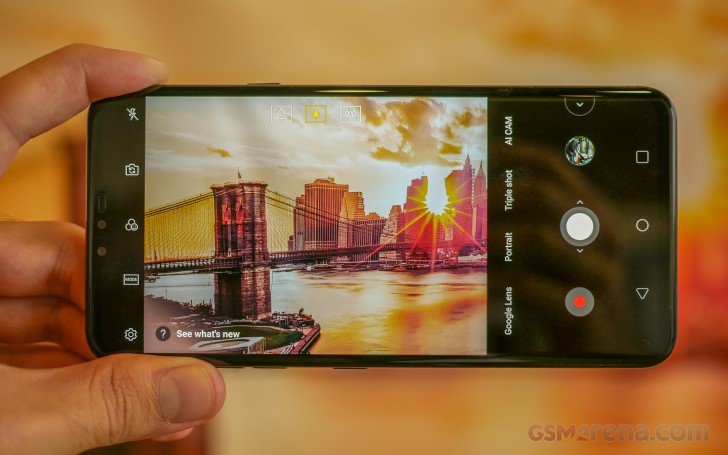 Now, that's just on the back, there are two more cams up on the front. The one we'd call primary has an 8MP resolution and an f/1.9 aperture lens, and it's joined by a secondary 5MP f/2.2 one. These two differ in coverage too, with the main having an 80-degree FOV vs. 90 degrees for the 5MP one. Aside from the obvious benefit of fitting more stuff into the frame (be it people or scenery), the extra cam also enables a portrait mode for selfies. Or was that its more obvious benefit?
There are some novelties on the software side too. For one, with so many cameras to choose from, LG's figured you could use some help with framing and came up with a handy triple preview to give you an idea what all three cameras are seeing at the moment. There's also a triple shot mode where the phone takes a photo with each of the three cameras and makes a GIF out of the photos with a pretend-zoom-in effect. It works best if you hold still, so handheld attempts aren't perfect. Meanwhile, the AI composition feature will try and suggest using another camera if it thinks you've chosen poorly.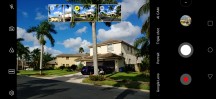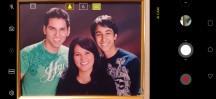 Camera UI: Triple preview • Triple shot • AI composition
We were quick to shoot a few samples, of course, though we'll be doing some more extensive testing as the days go by.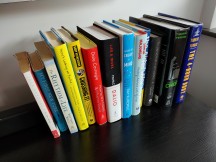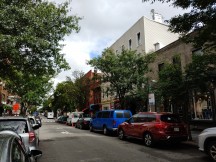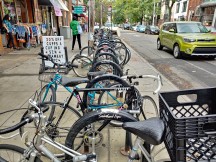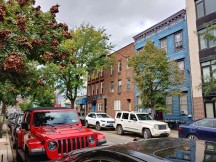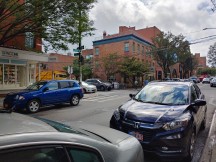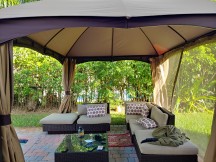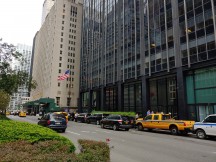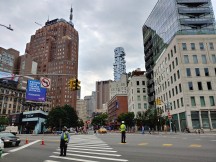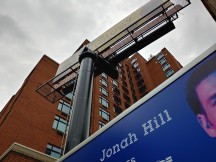 Camera samples, normal camera (25mm)
LG is big on ultra wides, and the V40 doesn't disappoint - here's a bunch of 107-degree vistas.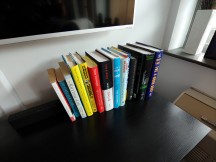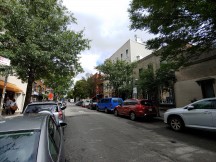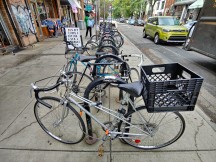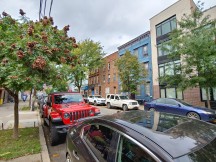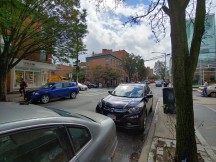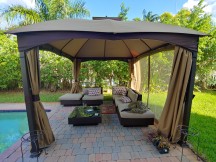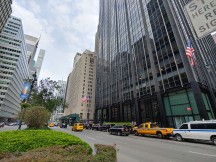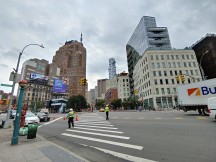 Camera samples, ultra wide-angle camera (16mm)
And for the first time in an LG smartphone, the V40 takes telephoto shots as well.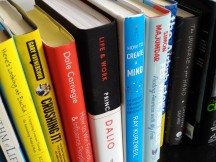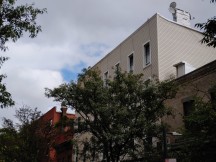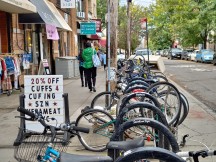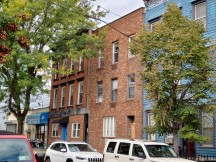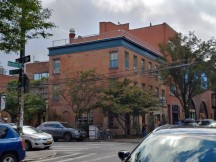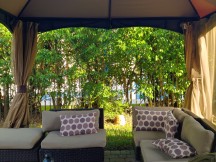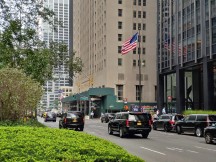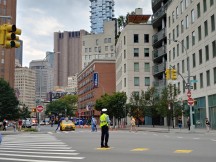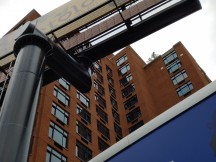 Camera samples, telephoto camera (50mm)
And here's a quick sample of the Triple shot mode - you can see that any motion between the shots results in less than ideal transitions.
We normally stay away from AI-augmented photo processing, but there's no denying food looks better in the LG's AI Cam rendition.
Of course, we also shot a bunch of selfies with both front cameras. Predictably, the difference in coverage isn't striking, but it's there.
As we already said, the V40 ThinQ uses its two front cameras for blurred background portraits, and also some light effects, because some trends must be followed.
The V40 ThinQ can record video up to 4K with all of its three cameras. Only the regular one is optically stabilized. Here are a few quick samples.