21MP camera with dual-LED flash
Motorola Droid Turbo packs a 21MP f/2.0 camera with dual-LED flash. It produces 4:3 still images with a resolution of 3936 x 5248 pixels, and 15.5MP 16:9 snaps with 2952 x 5248 pixels.
The camera can be activated by a simple hand gesture. Dubbed Quick Capture, the feature works by twisting your wrist twice when holding the device.
On the software side, the camera offers HDR, burst shots and panorama. The device can also shoot UHD videos at 24fps - and they still come out smooth enough. There are also features like face detection and geo-tagging that we've grown accustomed to in most phones nowadays.
The camera UI of the Motorola Droid Turbo is quite simple. It relies completely on sliding gestures for zoom and settings - sliding from the left opens the settings, while sliding from the right opens the image gallery. Zoom works by sliding your finger up and down the screen. Capturing an image is as easy as tapping on the screen.
At the front of the handset, there's a 2MP camera capable of 1080p video recording for video-chatting purposes.
The Motorola Droid Turbo captures some really nice images. Image processing is not as mature as we would have liked, but there is plenty of detail in all shots. It's hard to compare it directly to the Sony smartphones that presumably make use of the same 20MP lens, but we're quite happy with the shots the Droid Turbo produces just as it is. We doubt it's much better than the current high-end crop of 16MP cameraphones, but it's still on par with them if not better.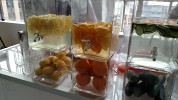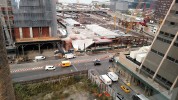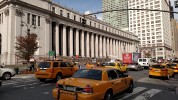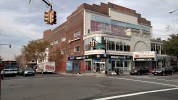 16:9 camera samples (cropped to 15MP)





Low light samples: Flash On & Off • Flash On & Off
The 1080p videos don't have high level of detail that we're used to see from high-end devices. The less than stellar impression from the 1080p videos is quickly rectified by the 2160p videos, which look outstanding.
The device captured slow-motion videos in 720p only. It stretches 10 seconds of video capture in about 40 seconds of footage. Here is a sample.
Here are download links where you can get untouched video samples straight from the device. First off is a 1080p@30fps video (20MB) and then, there is this 2160p@24fps video (60MB).