Have it your way
Motorola Moto X (2014) review: Have it your way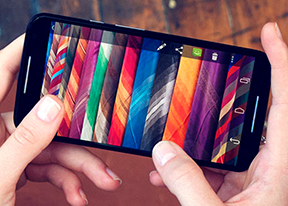 Final words
This year's Moto X addresses many of the hardware shortcoming its predecessor had and brings unparalleled fit and finish to its price range. The newcomer is easily among the nicest Android flagships to hold and operate. Its tactility and overall ergonomics are second to none, especially considering its substantial 5.2" display.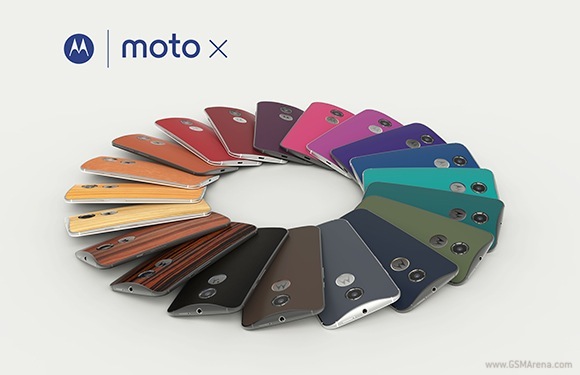 The range of customization options has gotten even better than last year's groundbreaking set. Our smartphone is probably among the objects we interact with the most on a daily basis, so being able to have it in a color and finish of your choosing is truly amazing. Good design and quality materials become increasingly more common these days, so the added individualism the Moto X offers really goes a long way.
Key review findings
Build quality and ergonomics are both exceptional
Moto Maker offers even more options
Chipset performance is stellar
The display is lovely to look at, but has less than perfectly accurate colors
Both the still and the video cameras are good
Battery life is rather disappointing for an Android flagship
Audio quality is very good, but not quite the best
Stereo speakers and memory card slot would have been welcome
We were pleased with the hardware of the new Moto X and its overall performance. Unlike last year's iteration that left us asking for more screen real estate and chipset oomph, the setup of this year's model will surely appeal to even the most demanding Android users.
The camera isn't too shabby either - 4K video capture and easy launch gesture make capturing memories in quality manner easy even for those who are not particularly crazy about tech.
Stock Android 4.4.4 will surely appeal for OS purists with a knack for a more upmarket hardware and build quality than your average Nexus handset. Motorola's additions to the over experience on the other hand, are useful and unobtrusive.
Our biggest gripe with the Moto X has to do with its battery. The non-removable 2,300mAh unit is only a tad bigger than last year's already modest solution, yet it has to power up a lot more hardware this time around. The battery endurance we recorded is therefore far from amazing.
The 16GB version we tested disappointed us, as it offered roughly 11GB of user-available memory out of the box. Considering the UHD video capture and the size of today's high-end video games (Real Racing 3 is a 2.1GB download for example), we strongly recommend that you opt for the 32GB model.
Stereo speakers and expandable memory would have been welcome too. We can't help but feel a tad jealous of the new Moto G, which offers both for a lot less money.
Speaking of money, the 2014 Moto X is priced at $99.99 with a contract, and $499.99 without one. As always, here are some alternatives for similar budget.
HTC One (M8) far exceeds the new Moto X when it comes to premium feel, although it somewhat lacks the great ergonomics of the Motorola flagship. The Taiwanese offering comes with stereo speakers and better display, but the shortcomings of its camera are well documented. HTC One (M8) can be found below $100 on contract, but will cost more than the 2014 Moto X without one.
Samsung Galaxy S5 and LG G3 both offer massive feature sets and superior displays. However, the handling pales in comparison to the curved Moto X. Both Korean offerings hover around $100 on a contract.
Sony Xperia Z2 and its successor, the Xperia Z3 are also worth a look, thanks to the combination of looks, hardware, and water resistance they offer. The former's price has settled in the $500 range off contract. Sony Xperia Z3 however, will be much more expensive.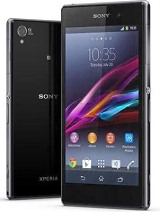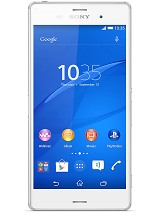 Sony Xperia Z2 • Sony Xperia Z3
LG Nexus 5 entices with stock UI and lower price tag. However, it offers inferior hardware and plastic body. Its replacement (allegedly made by Motorola) is due soon as well.
Apple iPhone 6, Nokia Lumia 930/Icon, and HTC One (M8) for Windows are for those who want to consider alternatives from other OS ecosystems. Cupertino's latest starts at $199.99 ($299 for the 32GB version), while the Windows Phone 8.1 duo can be found for $100 on contract (the M8 even offers microSD card slots for much cheaper expansion).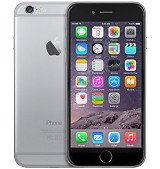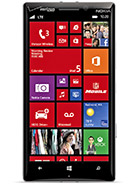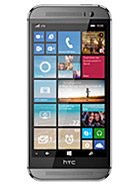 Apple iPhone 6 • Nokia Lumia Icon • Nokia Lumia 930 • HTC One (M8) for Windows
All things considered, the new Motorola Moto X is hardly the perfect smartphone, but it certainly is a pretty great one. And what it doesn't have in terms of battery life, camera prowess or premium build materials, it excellently makes up with ergonomics and pricing. The newcomer requires a lot less compromise than last year's model, so it is much easier to recommend - it is certainly among the most characterful smartphones to come out in 2014 and one you are unlikely to regret purchasing.