Motorola
Motorola Moto X, Moto G and Moto 360 hands-on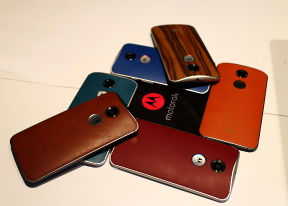 Introduction
Motorola isn't on IFA this year but that didn't stop the future Lenovo subsidiary from announcing its long-awaited Moto X and Moto G second generation smartphones and the rounded Moto 360 smartwatch running Android Wear. We were live at the event and are here to share our impressions with the three new devices by Motorola.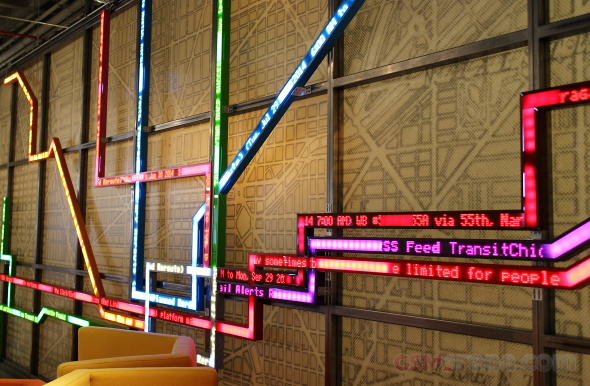 Before we got to see the new Moto X and Moto G and play around with the Moto 360 we were taken on a tour of Motorola's building and headquarters in Chicago, housed in the upper floors of the Merchandise Mart building that's been there since 1931.
After the impressive tour we were finally acquainted with the new devices, which have been making the rumor rounds and making tech whispers for months now. It's no surprise - the Moto G is one of the most popular smartphones in tech due to its great hardware package, its impressive software update track record and undeniably great price. The Moto X started it all with a great portable body, uncompromising performance even at its low specs and superb friendliness of use.
Motorola had a tall order to replace those devices with better ones and we guess Lenovo will have an even taller one next year. Back to the present - the Moto X and Moto G second generations are here and the Moto 360 is officially on sale.
The 2014 Moto X is a departure from its predecessor in its model and looks but somehow feels like the same, great device. Gone are the plastic of old and pseudo-flagship specs and now the Moto X can run with the best of them on its Snapdragon 801 chipset, 5.2" 1080p AMOLED display and a body that now features an aluminum frame, stereo speakers on the front and back panel options featuring real leather and wood. The camera has been improved from the 10MP of the old Moto X to 13MP to the new one.
The 2014 Moto G also adds a few improvements to a proven formula. The 4.5" display has been replaced by a 5" of the same 1280 x 720px resolution and the camera has been bumped from a 5MP unit to 8MP. More importantly, it's not about what's new but what's the same - the very low price.
Finally, the Moto 360 smartwatch is nothing new - we've seen this one before and mostly were just waiting to touch it and finally be able to buy it. Near the end of our hands-on we're going to show you the Moto 360 from every angle possible.
a
So nice mobile and best mobile.in.price
h
1.What happens if the moto g 2014 phone falls in water?? How do I switch it off?? 2. What do I do if the battery life of the phone goes down? How do I change an inbuilt battery??