Crowd pleaser
Motorola Moto X Play review: Crowd pleaser
Final words
All things considered, the Motorola Moto X Play turned out as compelling in reality as it is on paper. The midranger with some flagship aspirations has a lot to offer for just $300. And you would think some serious compromises must have been made, but in fact the Moto X Play has no area where it really disappoints.
It all starts when you fire up that wonderful display. It's all it takes to quit mourning Motorola's choice to abandon AMOLED and go for an IPS display. The FullHD 5.5-inch panel is sharp enough, has accurate color rendition and is bright on its own, and even brighter when the sun shines into it.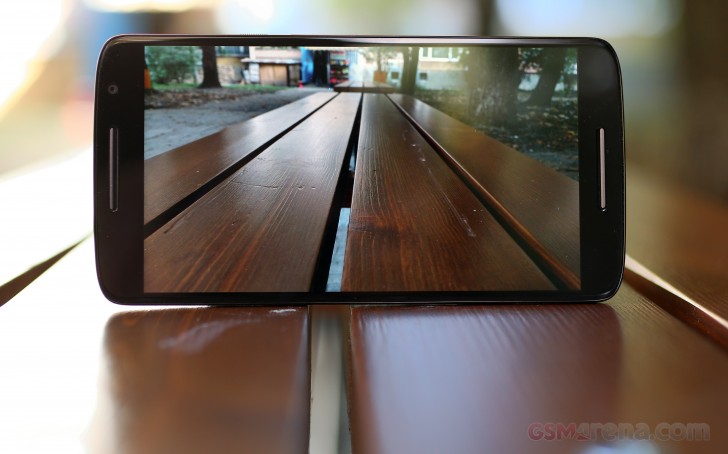 One of its main selling points is battery. The 3,630mAh powerpack provides long hours of use and supports quick charging, too.
There's a great camera on board too. The images from the new 21MP Sony-made unit are high on detail, with true-to-life colors and the camera is very fast at taking shots. The 4fps burst mode at full resolution is mighty impressive too. Motion capture is less impressive - the Moto X Play can't shoot 4K video, and 1080p output isn't the most detailed either, but it's usable.
We like the minimalist software package. Google's apps offer all the necessary features and Chrome and Gmail are the de facto standards for their respective tasks so why add bulk? And whatever you find missing you can always download off the Play Store - beats having to hide and/or disable preinstalled apps. Not to mention the potential for timely updates, afforded by using near stock Android.
Motorola Moto X Play key test findings:
Tight-fitting polycarbonate body, removable back cover, dozens of color combinations
Bright display with high contrast and accurate colors
Excellent battery life, 83-hour endurance rating, 12 hours in both our screen-on tests; we did, however, expect a bit more out of the 3,630mAh battery
Near stock Android 5.1.1 Lollipop with subtle Moto touches, should get timely OS updates
Benchmark performance is typical for the chipset/resolution pairing - midrange all the way
Loudspeaker achieved a Good rating
Gallery app is basic, but there's a powerful editor; videos are played from within the gallery, there's no dedicated app, and codec support is limited; music playback is handled by Google Play Music
Audio quality is consistently stellar both with an external amplifier and headphones, which is a rare sight
Superb 21MP camera output, detailed images with accurate colors and exposure, dynamic range is less than ideal; in burst mode it can shoot at 4fps indefinitely
1080p videos are just okay, colors and exposure are good, but detail is average only; 540p slow motion videos exhibit strong focus hunting
5MP front camera takes detailed selfies
Software experience is a Google-standard affair - Chrome is the browser, Gmail is the email client, Calendar... you get the point
If you're shopping for a phablet around the $300 mark, you're faced with plenty of options. You can, for example, get a Nexus 6, the old one, made by Motorola too. Its prices have been slashed, thanks to the launch of the new generation and you can now get the 6-inch QHD screen, Snapdragon 805 and 4K-shooting camera for about the same price as the Moto X Play. You'd have to be able to live with its sheer size though, and 4K or not its camera is only 13MP.
LG has a lot to offer in the price range. Both the G3 and the G Flex2 are 5.5-inchers, and both are true flagships, unlike the Moto X Play. If 4K recording is important to you, both these devices will deliver unlike the similarly priced Play. Their cameras are also stabilized, but only shoot 13MP stills. The G3 will also give you a sharper QHD display, while the G Flex2 has a fancy curved P-OLED panel, and plenty of wow factor.
There's a pair of Sony models to choose from, too. The Xperia C4 and C5 Ultra both have a front-facing flash for selfies in complete darkness, but their primary cameras are only 13MP. Neither Xperia can come anywhere near the Moto X Play in terms of battery life, though. The C5 Ultra has a 6-inch display for added screen estate, but is more expensive than the Moto X Play regardless of where you are in the world. The Xperia C4, on the other hand, could be had for less in some places, though it's more expensive elsewhere.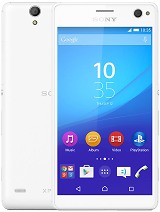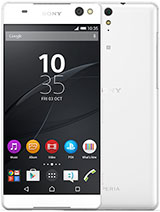 Sony Xperia C4 • Sony Xperia C5 Ultra
A Zenfone 2 ZE551CL is well within the budget, and we're talking a near top-specced model with 4GB of RAM, 64GB of storage and the more powerful Atom Z3580 chip. In other places you may need to settle for 32GB to make the Moto X Play's budget, but it's still a top offer. The Zenfone 2's camera is nowhere nearly as good as the one in the Moto X Play, and it's also hard to match it battery endurance.
If you're willing to stretch a little, you could also grab a Samsung Galaxy A7. You'd be getting a superior build, and a much lighter device. Camera is only 13MP, though, and the Galaxy A7 lasts a good 2 hours less in on-screen tests.
A wonderful display, solid battery longevity, and a great camera make for arguably the best possible trifecta one could hope for in a smartphone. Add to that a near stock Android with no bloatware and a promise for timely updates. And then build your own, personally specced shell around it. And pay only $300. Now, there are rivals, but show us the one, which can beat all of the above?