Wrapping it up
The Moto Mods may have looked a little far-fetched back when they were announced but the concept seems to be working. Motorola has shipped 4 million Moto Z smartphones with more than 1 million Moto Mods activated to date. Over a third of those are JBL speakers so no wonder we're looking at the second-generation of this particular accessory. Most of those mods sold were bundled with the phones as promo offers, but the interest towards the modular design is allegedly growing. Plus, Motorola promises all the mods will be compatible across the Moto Z, Moto Z2, and the planned Moto Z3 series. Looks like the right thing to do, even though it mostly rules out significant design differences across all three generations.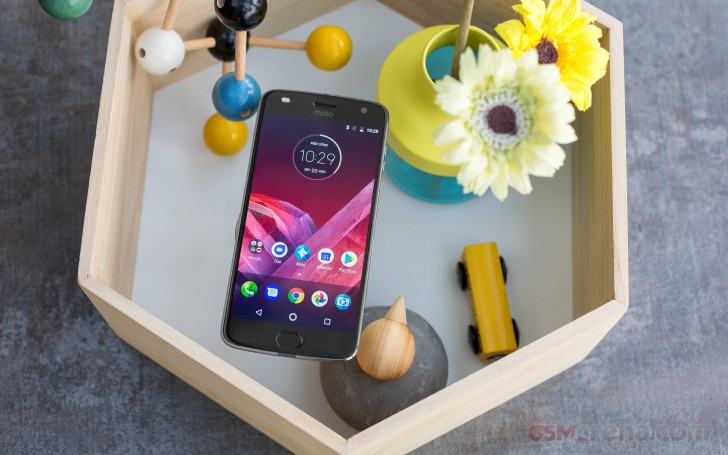 Motorola is hoping to get more people interested in the Moto Z lineup. The mods are a big part of this push, and the plan is to set experience corners up with retailers and carriers. All the while, the marketing messages focus on Moto being an American brand and the Lenovo involvement is not as apparent.
Motorola likes to say the Z2 Play is not for trend followers but trend setters. It's true there is no other phone as modular as the Moto Z devices and a creative user with a handful of Mods can turn this one into a multitool, a Swiss-army-knife kind of a phone if you will.
Swapping mods instead of devices would be very cool indeed, so trends may spawn from the unlikeliest of places. It's just that the Moto Z2 Play is one very pricey Swiss army knife and it's one of rather... questionable sharpness. Sure, value is subjective, but if you are committed to the modular concept and Motorola's growing accessory ecosystem, going all in with a Moto Z2 Force seems like the most future-proof plan.
Motorola Moto Z2 Play key test findings
The Moto Z2 Play has inherited the design of its predecessor except for a couple of subtle accents. The metal chassis has a definite premium feel to it. The power button and volume rockers are still way too small and uncomfortable.
The fingerprint reader works reliably and is fast. It can also be used as a trackpad, which thanks to a few clever gestures, allows you to do away with Android's navigation buttons.
The Z2 Play's AMOLED display is a bit brighter than the one in the Z2 Force and has a much better sunlight legibility. However, it lacks auto brightness overdrive in bright environments. Colors are punchy and favor the OLED technology. There is no manual color adjustment. MotoDisplay works nicely by turning on automatically when it detects you reaching for the phone.
Despite the battery downgrade over its predecessor, the Moto Z2 Play scored a solid 76-hour endurance rating - quite similar to that of the Z2 Force.
Unlike the Moto Z2 Force, the Z2 Play does have a 3.5mm audio jack. The phone is quite well equipped in the connectivity department, with recent Wi-Fi and Bluetooth radios on board.
The still new Snapdragon 626 offers a connectivity boost over the Snapdragon 625 more than anything else. The small 200MHz clock speed bump has a barely noticeable influence on the already solid midrange performance of the chipset. It still offers some of the best battery-life-to-performance balance in the market.
The Moto UI is nearly stock. There is practically no bloatware to speak off. The few extras Motorola did add in are all quite useful - related to gestures and automations.
Despite being a single speaker and an earpiece hybrid, the one in the Moto Z2 Play got a Very Good score in our loudness test. Audio output quality through the 3.5mm jack is quite impressive too and very loud.
The Z2 Play makes the most of its camera hardware - it has great dynamic range and resolves plenty of detail for a 12MP sensor. However, focus can be hit-or-miss at times. HDR is nice and subtle, but auto does not always trigger correctly. Panoramic images have a low resolution.
The Moto Z2 Play captures surprisingly detailed low-light photos. Noise is kept at bay efficiently as well.
The selfie cam appears unchanged from the original Moto Z Play. It does a decent job. We do appreciate the addition of a second tone LED in the front-facing flash.
In 4K mode, the Z2 Play produces good looking and clean videos. Thelevel of resolved detail is flagship-grade. Noise is minimal. There is some focus hunting to note. Unlike the Z2 Force, the Z2 Play can only stabilize videos at up to 1080p @ 30 fps. It is still one of the nicer implementations of the feature.
Then again, if you don't really see yourself embracing the mod lifestyle, you can definitely skip on the pogo-pinned back and get better value in a more traditional, even if a less versatile device. Lenovo itself has you covered with some solid options, so you don't even have to look that far.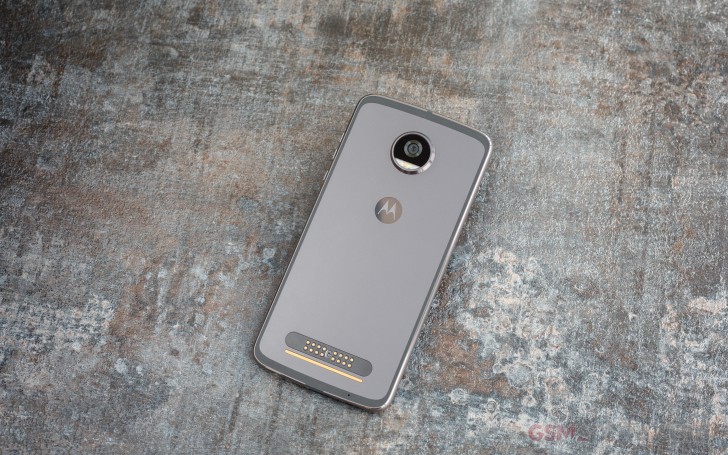 Noteworthy alternatives
The Moto G5s Plus instantly comes to mind. While not the most gracefully named in the Moto lineup, it is quite a bit cheaper than the Moto Z2 Play and has a few perks to offer of its own. The main one, of course, being the dual 13MP camera. While far from perfect, the second monochrome sensor allows for detail-rich black-and-white shots and eye-catching depth effects. It is by no means a flagship-grade setup, but you still get your money's worth, considering this is a member of Motorola's budget "G" line. It should be noted, though, that this pedigree is also responsible for the inclusion of an IPS panel, instead of an AMOLED one.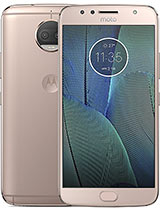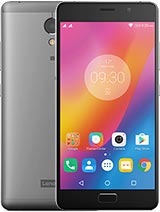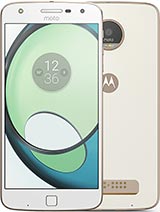 Motorola Moto G5S Plus • Lenovo P2 • Motorola Moto Z Play
Enter the Lenovo P2. Once again, it has its drawbacks, like the lack of the trendier Moto branding and design and the fact that it is a few months old already. But it sure is aging gracefully. 1080p Super AMOLED panel, plus an efficient Snapdragon 625 chipset and a huge 5,100 mAh battery earn the P2 a veritable reputation as a real endurance champion.
Here's another interesting thought - if you go for the original Motorola Moto Z Play, you can still get a vivid AMOLED panel and full compatibility with the Moto Mods ecosystem of accessories. Performance-wise, the difference between the two generations is all but unnoticeable in practical terms. You are still making sacrifices with a slightly worse camera experience and a noticeably thicker and heavier body. Then again, you do get most of the extra space and weight back in battery and the EUR 150 or so savings over the Z2 Play can be invested in more Moto mods.
Considering the Moto Z2 Play's asking price of over $400 stateside and even a higher one in Europe, we don't have to limit ourselves to value offers in search of competitors for the Z2 Play. Samsung, for one, has a few interesting models in its current lineup that fit the bill. Now with a metal jacket and FullHD Super AMOLED panel, the Galaxy J7 (2017) is more of a midranger than an entry-level phone, like its model number suggests.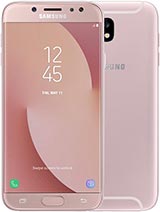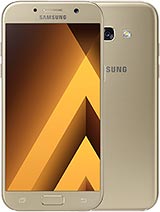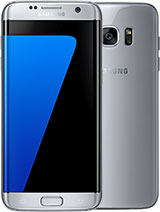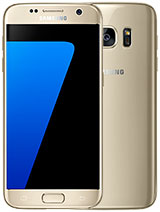 Samsung Galaxy J7 (2017) • Samsung Galaxy A5 (2017) • Samsung Galaxy S7 edge • Samsung Galaxy S7
Stepping things up a notch, while still staying within budget, we have the A5 (2017). The major added feature here is an IP68 dust and water resistance rating, not an easy thing to come by in the sub EUR 500 segment. But if you are really after a good value Samsung deal right now, last year's Galaxy S7 edge no longer breaks the bank and still packs a real flagship-grade punch. The same goes for the regular S7, only in a smaller package.
LG is currently in a rather peculiar market position. The flagship G6 has already come down in price. So much so, that it is now a viable alternative to the Moto Z2 Play. And if you would rather save a few bucks, the Q6 can also provide the trendy 18:9 ultra-widescreen look. Just be sure that you won't end up needing more performance than the Snapdragon 435 can churn out.
Of course, we would be remiss to skip Xiaomi, and its value offers. Sadly, the usual availability and support concerns still stand for most of us. Still, if you can get your hands on one of these devices, the sub-200 euro Redmi Note 4 is more or less a match for the Moto Z2 Play.
Beyond that, you can even get yourself a Xiaomi Mi A1 with a pure Android experience, while staying within budget, or the bigger and curvier Mi Note 2 phablet. And you can go even bigger with the Mi Max or Mi Max 2.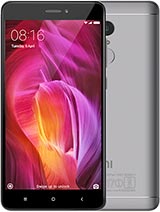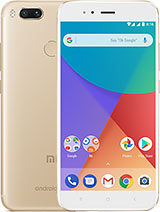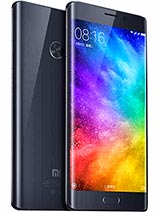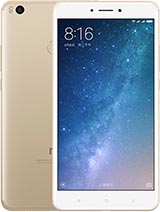 Xiaomi Redmi Note 4 • Xiaomi Mi A1 • Xiaomi Mi Note 2 • Xiaomi Mi Max 2
Sure, you can't attach a fancy camera to the back of any of these. But then again, if that is the limit of your Moto Mod ambitions, why not spend your money on the Huawei Mate 9 and its exquisite dual camera setup or the Oppo F3 Plus, for a boosted selfie experience in an otherwise well-balanced hardware package. If nothing else, it will be more compact than a modded Moto Z2 Play.
Final verdict
All things considered, the Moto Z2 Play's fate comes down to fan love for the Moto Mod platform. If you don't plan on exploring the modular concept and searching for specialized add-ons, like a sliding keyboard or a scientific measurement multitool, among other weird plugins that occasionally pop up on crowdfunding platforms, the Moto Z2 Play is pretty much like the next midrange phone.
Now, that's a strange thing to say about one of the most extraordinary handsets around. But it's a blessing and a curse. And ultimately, it's down to how keen you are on unlocking its full potential.