New reports have surfaced, claiming that Samsung is not working on a smart speaker as WSJ's sources claimed. Bixby – the digital assistant meant to be the brains of the speaker – only just launched in the US after it finally learned English.
"Samsung currently does not view Al speakers as marketable, as the global market is already dominated by unbeatable Amazon and the Korean market is too small to make profits," an unnamed source from the company told The Korea Herald.
Amazon's Echo speaker leads the pack with a 70% market share and Google's Home is on the rise. Both companies reportedly have much bigger AI teams working on their assistants and Samsung's team was busy with the English version.
Bixby does speak Korean well, but the home market already has the NUGU speaker by local carrier SK Telecom. Several more speakers are on the way from Korean firms (including one from chat giant Kakao).
While Samsung has been eager to jump into unproven markets in the past (smart wearables, VR), insiders believe that the company will hold off for now, waiting to see how the smart speaker market develops.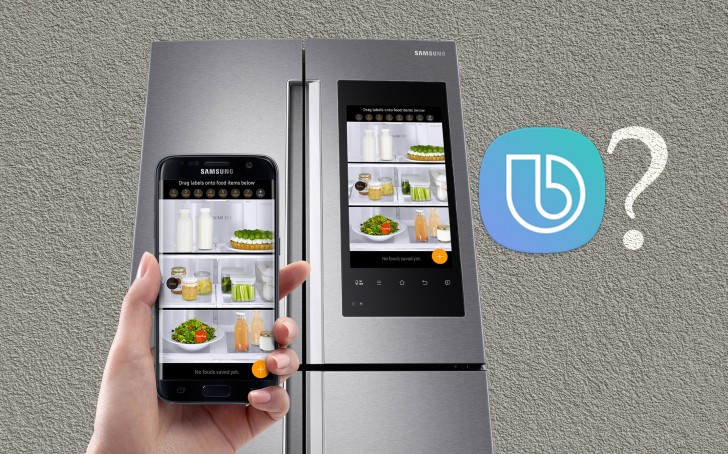 Samsung already has smart home devices with its SmartThings line, but the hubs can't fill the shoes of a speaker like Echo. The company isn't completely out of the AI speaker game, however, as Samsung-owned Harman Kardon makes a Cortana-powered speaker.
In the end, we're not sure if we should believe these claims. Samsung already announced that Bixby will be available on the Family Hub 2.0 smart fridge, so why not take one more step and release a standalone home for its digital assistant?
?
Samsung's sound bar (mid to high end) with good audio quality is real fact! Waiting for GS9/10 or Note8/9/10
?
Sony and HTC will give better quality sound.
B
Xperia Agent, Google Home, Amazon Alexa, Microsoft Cortana, and even Siri will beat Samsung's Bixby. Idk why Samsung is even tempted to make this. I don't hate doing new things, but I just don't like seeing a brand making a product that they'r...