Classically simple
Nokia 3500 classic review: Classicaly simple

Gallery is not the Nokia 3500 classic element
The gallery of Nokia 3500 classic isn't a standalone application as it is in Nokia smartphones. Instead, it is an inherent part of the file manager. This brings a number of inconveniences and is the main reason why we aren't really its greatest fans. For example you do need a few extra presses to get to your images, as there is no file filtering. The Gallery relies on your putting the right type of files in the right folder.
There are three different view modes for the gallery - list with details, list and a grid. We did prefer the last one as it's capable of fitting the most images on the small screen. In fact we did find the screen resolution a major problem when browsing images.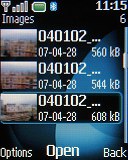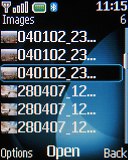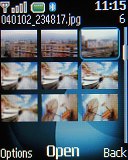 Three different view modes available for the gallery
Once you pick a picture you can zoom on it to see more detail. It truly is easier said than done, as the process is quite slow and zooming in tight enough is impossible.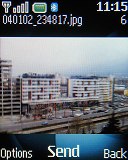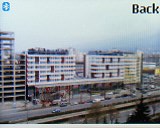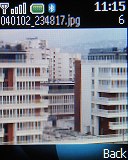 Looking at a single picture - zooming in isn't much of a help
The final extras of the gallery include the available Slideshow and Search options. The latter is quite convenient for finding a specific file in overfed folders.
The overall impression with the gallery is rather negative. The poor software options, combined with the truly inadequate screen resolution makes browsing photos on Nokia 3500 classic not a thing to look forward to.
Camera is good for the price range
Nokia 3500 classic is equipped with a 2 megapixel camera with a maximum resolution of 1600 x 1200 pixels. This is about what you can expect in a handset in this price range. There is no flash, so producing usable pictures with inadequate lighting is out of the question.
The user interface is rather basic as is the case with all S40 Nokia handsets. The camera settings aren't the richest you can find on the market but no one expected them to be. There are white balance presets, as well as three quality settings going form basic to high. Color effects and sequence shots are also available.
As far as image quality is concerned Nokia 3500 classic performs at an average level for a 2 megapixel camera. It is way off the Sony Ericsson K750 standard for example but still produces passable photos on some occasions. This of course holds true when lighting is really favorable. That's when photos with accurate colors and good sharpness levels can be produced. However noise levels and loss of detail are rather high, and the lack of auto focus makes macro shots impossible. In addition colors are usually way off the mark.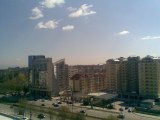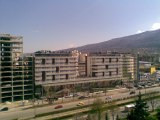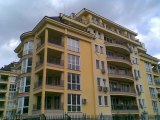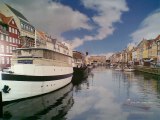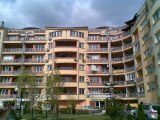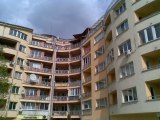 Nokia 3500 classic sample photos
Another disappointment was in store in the video recording department. Long outdated is the most subtle term we can use for describing the QCIF resolution Nokia 3500 classic is only capable of. Have in mind that Nokia 6233 manages video recording in VGA resolution and is about two and a half year older than Nokia 3500 classic. The length of videos in 3GP format is only limited by the free memory available. Zooming is also an option but, all in all, video capturing can be described as nothing but a sounding failure.
Adequate connectivity
Regarding connectivity, Nokia 3500 classic is among the best equipped handsets in its price range. USB connectivity is the main focus here and it is seamless. Upon connection you're prompted to select the connection mode. You can then alternate the modes by only a few keypresses. Moreover, Mass storage is available, allowing your phone's memory card to be directly accessed from a computer. And finally, the fact that the slot is a miniUSB one is great as those are extremely popular. Chances are pretty good that you have a spare data cable lying around.
The Bluetooth version is 2.0 and the A2DP profile is supported, allowing pairing with stereo wireless headsets. This time there's no Infrared port but we didn't miss it at all. The network capabilities for data transfers include GPRS and EDGE, both Class 10. The lack of 3G is probably the thing we miss the most. After all 3G is no longer reserved for the high-end phones only.
Finally, there is the 2.5mm standard audio jack we already mentioned. Good news for the people who would like to connect headsets different from what comes in the retail package.