Handle without care
Nokia 3720 classic review: Handle without care

Final words
Nokia 3720 classic is a phone you can easily miss in the crowd of basic S40 handsets. But we guess that somehow works in its favor. The combination of classic looks and excellent durability make it a great choice for a larger sample of users. The 3720 classic makes sense as both an urban and an outdoor device.
There's no doubt that the standard S40 package works perfectly well as a low-end solution for the value-for-money customers. Dust and water resistance, along with proven sturdiness and solid build are an added gain.
What we have here is a handset that can stand a lot of torture but one that will feel quite at home in more sophisticated environments too. The Nokia 3720 classic will blend in a lot better than the Sonim XP1.
Speaking of which, a closer look is due at what the rugged Finn is up against in terms of competition. We guess the Sonim XP1, XP3 Enduro and Sonim XP3.20 Quest are in a class of their own - probably the closest to indestructible mobile phones have ever been. The non-existent feature set and the hefty price tag don't help much either.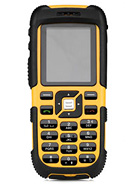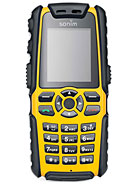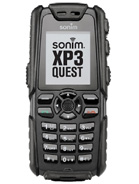 Sonim XP1 • Sonim XP3 Enduro • Sonim XP3.20 Quest
It looks like the major threats for the 3720 classic come from mainstream makers like Samsung and Sony Ericsson. IP54 certification, enhanced durability and more than decent skill for the price bracket is what all contenders have in common. With the asking price of all hovering around and below the 150 euro mark, it's a tough call indeed. The good news for the Nokia 3720 classic is it hits the sweet spot between the Sony Ericsson C702 and the Samsung B2100 Xplorer.
The durable Cybershot is ageing and that implies a more elaborate feature set at a competitive price. The rugged Sony Ericsson handset offers fast data and video calls, GPS and Cybershot imaging but we doubt its durability is on par with the Nokia and Samsung ruggedized handset we torture-tested with our own hands.
The Samsung B2100 Xplorer is the most basic (and cheapest) package on offer. The small and low-res screen sounds a real deal breaker and we guess even the supposedly superior shock resistance will hardly endanger the 3720 classic. The B2100 is in a lower price range really.
Another tough phone by Samsung looks like the strongest competitor of the 3720 classic. The B2700 enjoys quite a headstart and beats the Nokia on a number of counts. The rugged B2700, which we tested early this year, brings quad-band GSM support, 3G and quite a few extremely relevant applications like a digital compass, pedometer and altimeter. The Nokia 3720 classic fights back with a bigger and higher-res screen and more refined styling.
We guess we'll say it again. The Nokia 3720 classic is extremely durable without looking it. That's a major point in its favor - it will win users for both its style and toughness. It's not an all-inclusive package but durability is almost uncompromised. Sounds like a lot of users will be keen to give this survivor a try.