Foot soldiers get smarter
Nokia 5230 review: Foot soldiers get smarter

GPS good to go
Nokia 5230 comes with a built-in GPS receiver and just like the one in 5800 XpressMusic it is a highly sensitive unit indeed.
The relatively large high-resolution screen sounds like a serious premise for reasonable use as a dedicated navigation unit. The 5230 comes with Ovi Maps 3.0 preinstalled. It offers extensive map coverage for free but you do need to pay for most of its extra features such as traffic information or city guides.
Unfortunately, the there is no starter voice guided navigation license included, unlike most other Nokia GPS-enabled devices recently. But that could be expected with that kind of a price tag.
If you prefer an alternative navigation software, you might want to carefully look around for a compatible version. Some sources suggest that the latest version of Garmin Mobile XT is compatible with S60 5th edition, but we can't confirm or deny it.
The touch-enabled Ovi Maps application itself is doing pretty well in terms of features too. It has four different view modes including satellite and hybrid maps. Those however do need an internet connection as you cannot upload them through you computer using the Map Loader app. The more regular 2D and 3D view modes are also at hand.
Ovi Maps is also usable for pedestrian navigation or you can switch the GPS receiver off and use the phone as an electronic map.
The overall impression with GPS navigation on Nokia 5230 is very positive but, having in mind that a 1-year voice-guided navigation costs about a third of the price of the handset, we are not sure whether many people will go for that. But who knows - with an ample screen like that it might easily replace some standalone SatNav units.
Final words
It may as well have been a matter of routine and habit, but Nokia have achieved another of their goals. The 5230 is ready to take on a segment that's virtually free of smartphone competition. Giving customers another option is always welcome and it gets even better when the minimal R&D costs result in a welcoming price tag.
Nokia 5230 is the cheapest of them S60 touchscreen phones but quite a few users will be willing to consider it against the Nokia 5530. The larger screen and the added HSDPA and GPS connectivity are more than welcome, especially if your data plan is good enough to make Wi-Fi not that important.
Essentially, the Nokia 5230 and 5530 XpressMusic are near equivalent options – it's a matter of balancing your needs – whether it's WI-Fi or GPS with fast HSDPA data transfers. The downgraded camera will count of course but imaging has never been a great asset in the 5800 or the 5530 XpressMusic in the first place.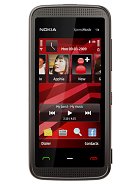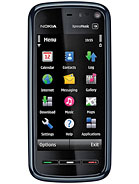 Nokia 5530 XpressMusic • Nokia 5800 XpressMusic
None of this is to say of course that the Nokia 5800 and 5530 are not worth their money. Right on the opposite, the trio will be topping the bang-for-buck list of quite a number of users. If you can live with the software limitations the raw hardware is all there and gets the job done. The S60 touch UI is not the best piece of software money can buy, but it is near impossible to find a contemporary full-touch smartphone for this kind of cash.
Let's have a brief look at the competition's workforce in this price range.
Samsung are constantly updating their lineup of full-touch phones and they have quite a few handsets to offer. The Samsung S5600 Preston, S5230 Star WiFi and M5650 Lindy all cost about the same and have comparable connectivity features.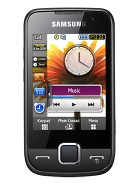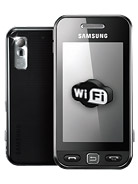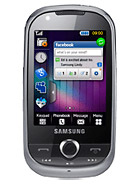 Samsung S5600 Preston • Samsung S5230 Star WiFi• Samsung M5650 Lindy
None of those handsets however can't beat the level of versatility a smartphone can offer. Screen size and resolution are also in favor of Nokia.
Those handsets are designed to compete against each another but seem unprepared to handle an attack by affordable touchscreen smartphones. This of course is the geek's point of view, and smartphones are simply not everyone's cup of tea. But Nokia's expansion in the lower touchscreen market is nonetheless threatening. The Finns are hoping to gain from giving users the luxury to "go smart" without charging a premium price for that.