As seen on TV
Nokia 5330 Mobile TV Edition review: As seen on TV

Many games on board
There are several games preinstalled and they are diverse enough to help most people kill a bit of time.
First up is Block'd, a version of the popular Bejeweled game where you have to bring blocks with matching colors together in order to discard them.
In Diamond rush it's Sokoban meets Indiana Jones. Find the hidden treasure and push boulders out of the way, but be careful not to block your route.
Rally stars will appeal to racing fans.
Real Football 2010 is yet another football game. Keep 'em coming.
Final words
The Nokia 5330 Mobile TV edition is a device that's hard to recommend. Sure it looks pretty sleek at first but turns into a greasy scratched mess so quickly that you won't have enough time to enjoy it.
It does bring a feature to the mid-range that we have only met once before but the problem is that DVB-H streaming TV is still only available to a very small audience. Even if you're among the lucky ones, we aren't particularly sure if watching a limited number of TV channels on such a small screen is enough to warrant spending the extra money on this device, especially given its limited feature set.
Even if you aren't into touch-driven phones (where Nokia offers some great bang for your buck), there are still plenty of better alternatives than the Nokia 5330 Mobile TV edition. Let's list a few.
The Sony Ericsson C903 might be a bit dated but it comes with a Cyber-shot camera, packs a more advanced user interface and costs less than the Nokia 5330 Mobile TV.
If your budget is fixed anyway the Sony Ericsson Hazel will even throw in GPS, Wi-Fi, splash-resistance and a bigger screen on top of that for the same kind of cash as the Nokia 5330. It's hard to beat that.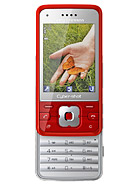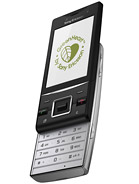 Sony Ericsson C903 • Sony Ericsson Hazel
We couldn't help but notice that in-house competition looks even more threatening. The Nokia 6700 classic is a definite contender despite its age. We actually feel it has the upper hand and if having a smartphone isn't a necessity, it represents great value for money.
Elsewhere from within Nokia's own stables, the 6700 slider and the bar-shaped Nokia C5 will give you smartphone capabilities, a better build and the choice between GPS and Wi-Fi. And with Nokia smartphones a built-in GPS equals free lifetime voice-guided navigation with Ovi Maps so the offer is definitely worth a look.
To finish up, we would say that if you happen to be among the lucky ones with DVB-H broadcasting in your area and you are a real TV addict you might consider the Nokia 5330 TV edition. After all it's not that expensive and if it allows you to enjoy one of your favorite pastimes on the go it definitely sounds like a deal.
However if you don't have DVB-H where you live, or you do not plan to use it, then avoid this handset. It's overpriced, badly built and packs a user interface that no longer cuts it against the competition. Sure the battery life and the decent screen might have some value but it's peanuts compared to what similar-priced non-TV devices can offer.