Excellent camera, low-quality video
The Nokia 6720 classic is armed with a 5 megapixel autofocus camera for image resolutions of up to 2592 x 1944 pixels. The available settings include white balance, sharpness, exposure, brightness, ISO, three quality levels going from basic to high, and various effects. Sequence shots and shooting in both portrait and landscape mode, as well as panorama mode, are also at hand.
The LED flash is only really usable in close range setups and it can only serve as a flash, video light is not an option. The shutter key can be comfortably half-pressed to focus before taking a shot, but that's about it - there aren't any metering settings.
The camera is not the fastest in focusing and the time it takes to save a photo is pretty average too. The images it produces are about 1.5MB for a 5MP shot, so you can't email a full-res photo due to size limitations.
The Nokia 6720 classic image quality is very good, easily ranking among the best 5 megapixel cameraphones on the market. The photos have pleasing colors and good contrast with noise levels still well under control. The amount of resolved detail is among the best we have seen on a 5 megapixel phone. In fact, the 6700 classic and 6720 classic probably use identical sensors and produce the same commendable image quality.
Here go the samples from a really capable shooter.
Synthetic resolution
We also snapped our resolution chart with the Nokia 6720 classic. You can check out what that test is all about here.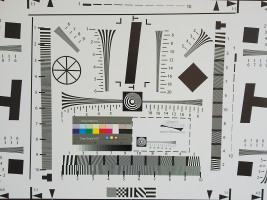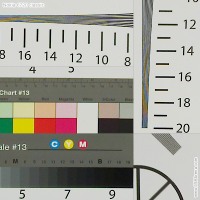 Nokia 6720 classic resolution chart photo • 100% crops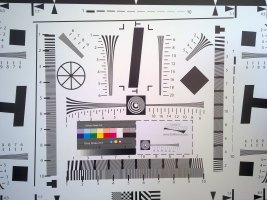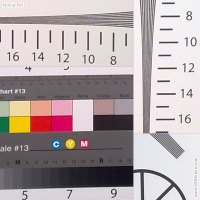 Nokia N97 resolution chart photo • 100% crops
The Nokia 6720 classic has a slight edge over the multimedia flagship Nokia N97 in both resolved detail and noise reduction. That again goes to confirm that we're having the pleasure of one of the best 5 MP shooters out there along with the Nokia 6700 classic.
Video recording: low-framerate VGA
As far as video recording, the Nokia 6720 classic manages VGA resolution at 15 fps. The MP4 video clips length is only limited by the memory available. Unfortunately the video quality is far from stunning, with the low framerate taking of its toll on the otherwise reasonable VGA resolution.
On the positive side, color rendering in videos shot with the Nokia 6720 classic is pretty good. If you are willing to live with CIF resolution the handset can manage the more pleasing 30fps.
Here is a Nokia 6720 classic sample video shot at VGA resolution (15 fps).
In all honesty, we can't really understand the downgrade from the last year's Nokia 6220 classic, which was able to capture VGA video at 30 fps.
Mid-range connectivity
Data transfer options are numerous on the Nokia 6720. Every common network data transfer medium is supported and so are USB 2.0 and Bluetooth 2.0 with A2DP. Data speeds go up to 10.2Mbps for download and 2Mbps for upload.
There is also a memory card slot so if you have a card reader at hand you can transfer the data directly to your memory card.
In terms of additional wired connectivity, the Nokia 6720 classic offers a 3.5mm audio jack, which also doubles as a TV-out port. The TV-out cable however is not supplied, so you should get one by yourself.
Browser as it should be
Browsing the internet with the Nokia 6720, like with all Nokia smartphones, is a pleasant experience. Even the most elaborate pages are rendered well and finding your way around them is a piece of cake.
The virtual mouse cursor earns the browser another point as it's easy to control and generally works great. A mini-map can be activated to help you find your way around large sites where lots of scrolling is required. The zoom level is also easily adjustable and searching for text on a page is easy.
The large amount of RAM is surely one of the best things that could happen to the browser, as it is clearly one of the most RAM-intensive applications. Now, even if you load very heavy web pages and have a few applications running in the background, you are extremely unlikely to run out of resources.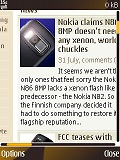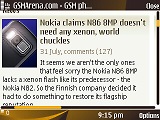 The very good web browser downed by the small display
The web browser also has full support for Flash and Java content so you should have no problem accessing web content. If you're watching a video on YouTube for example you can click on the video and view it fullscreen. That doesn't always work as some sites use clicking on the video for play/pause but the option is available in the menu. That option is needed as videos generally are too big to fit the QVGA display.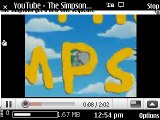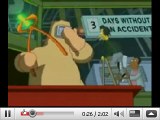 YouTube video playing in the browser (50% zoom) • the video playing in fullscreen
Anyway, the resolution may be relevant in this price range, but display size is a real downer. The 2.2" diagonal means the smallest fonts aren't always readable and you have to go for larger ones. This in turn limits the amount of text that can fit on screen and forces the user to scroll even more.