Organizer and apps
The time-management skills of Nokia 6720 classic, like most other Symbian handsets, are really wide-ranging. Just name the application and you can bet the handset has it.
We start exploring the rich application package with the calendar. It has three different types of view - monthly, weekly and daily, and four types of events available for setting up - Meeting, Memo, Anniversary and To-do. Every event has its own unique fields, and some of them allow an alarm to be activated at a preset time to act as a reminder.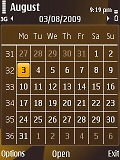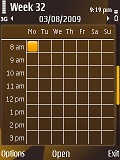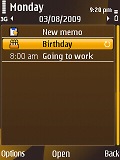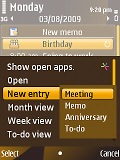 The calendar month, week and day views • setting up an event
The mobile office is also very well geared with preinstalled applications able to view Word, Excel, PowerPoint and PDF files seamlessly. Editing documents is not supported out of the box, but hey, we're not talking Eseries here.
If you would like editing enabled you will have to purchase the complete application at the Nokia Download center. The final ingredient here is the included ZIP manager, which allows extracting archived files straight on your phone.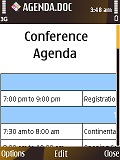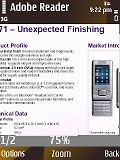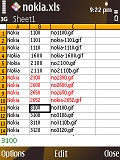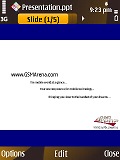 Nokia 6720 handles .doc .xls .ppt and .pdf files seemlessly
Some of the other included PIM applications are a great unit converter, calculator and voice recorder, as well as the Notes application. We are not going to go into detail with them, as their functionality and performance are familiar enough. The ActiveNotes application is also on board allowing multimedia content to be added to your notes.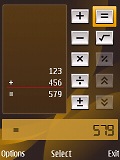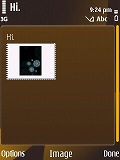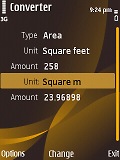 Calculator, ActiveNotes and converter
The alarm application allows a huge number of alarms to be set, each with its own name, trigger day and repeat pattern.
If the gallery file-management options (which even include sending multiple files at a time) is insufficient you can use the file manager. It lets you do almost anything you can think of with your files. Copying, moving, creating new folders - you name it and it's a safe bet that the file manager can do it.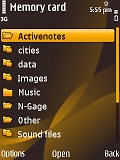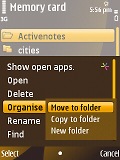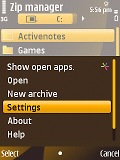 The file manager is our favorite • zip manager
The useful "Search" application is also aboard the Nokia 6720. The application itself finds almost every item in your handset containing a given keyword. From messages to landmarks, every bit of data is checked and then all results are displayed on the screen.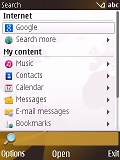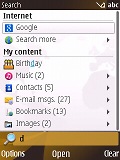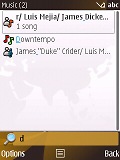 Every bit of data is checked by the search application
Finally, the Nokia 6720 features a dictionary with a very rich database. English comes pre-installed but you can also download dozens of other languages for free from the Nokia website.
Games on N-Gage
The biggest surprise on the otherwise conservative and budget-minded Nokia 6720 classic is the N-gage support. Nokia usually reserve that for their multimedia-oriented handsets and even Nokia N97 didn;t have that out of the box but was only later added via a software upgrade.
The games available on the handset are trial versions only but you can of course download full featured ones if you're willing to pay for them.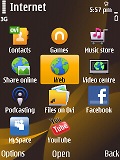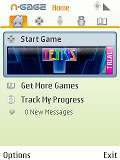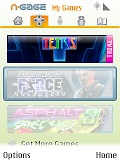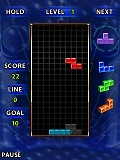 A taste of N-Gage gaming with several trials
Other than that, there are plenty of third-party games out there, so Nokia 6720 users can easily download both native and Java titles.
Two Java titles also come preinstalled into the Games section - Bounce tales and Brain champ.
Bounce tales is a fun, cartoony platformer that follows the adventures of a blob. Brain champ is a collection of simple puzzles - a variety of Simon Says, simple math questions (such as 2 + 4 = ?). Puzzles may be simple but since you're running against the clock, things can still get pretty competitive.