Software
Like many of Nokia's smartphones, the Nokia 9 will come with Android One out of the box, so you'll know you're going to get quick and timely updates. It's worth noting that carrier-specific versions might not receive updates just as quickly as those sold in the unlocked channel.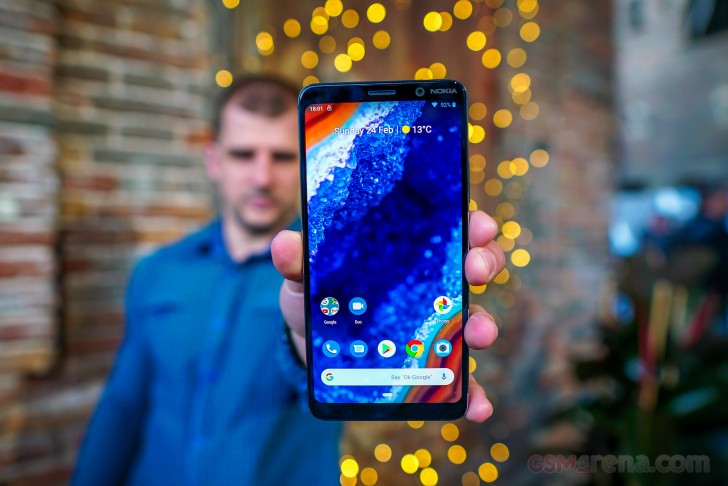 Nokia worked closely with Google so that the Google Photos app could natively understand how to support photos taken with the Nokia 9's five cameras. Google Photos will be able to adjust the focal point after taking the photo, adjust the amount of bokeh, and will be able to display the full-size RAW files - which are DNG.
Nokia also worked with Adobe to fully support editing RAW data from images taken on the Nokia 9. This can be done in the free mobile version of Adobe Lightroom. Interestingly, since Android One is all about a clean slate - Nokia won't even preload the app on the Nokia 9, but it will give you the option to install it during the initial setup.
Aside from the custom Nokia camera app, everything else is pretty much pure vanilla Android. Navigation is the same gesture "pill" as on the Pixel 3, Google Photos is the default gallery app - along with Google's other stock SMS and Dialer apps. You get the picture.
Performance
Yes, the Nokia 9 is powered by last year's Qualcomm Snapdragon 845. As a matter of fact, every image shot with the Nokia 9 uses information from all five cameras. The challenge for Nokia was to take full advantage of the chipset as much as possible in order to process images coming from all five cameras both quickly and efficiently so it doesn't run down the battery.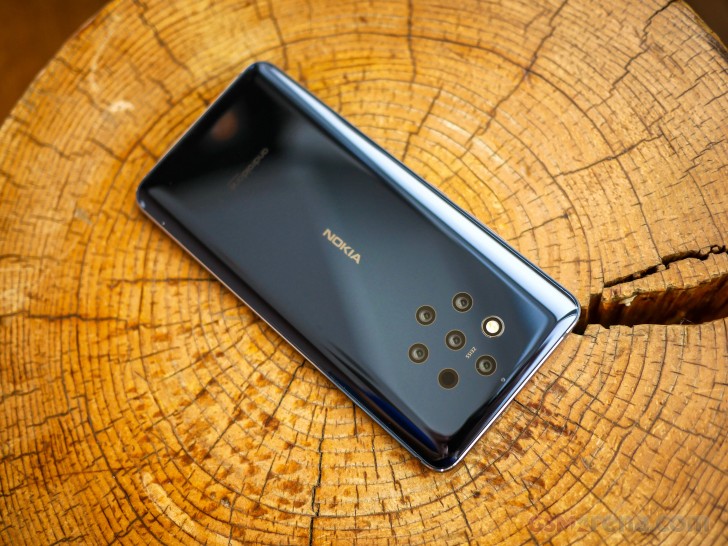 The Nokia 9 comes with 6GB of RAM and 128GB of internal storage. This appears to be the only memory variant that will be available.