Where it stands
Nokia certainly did its part - the hardware on the Lumia 1520 is great. It's now up to Microsoft to match that with the software. We can't help but feel that Windows Phone is behind Android and iOS, so WP8.1 Blue just can't come soon enough. That said, Nokia did put in an impressive effort to give its Lumia lineup a few exclusive software features, which is a must if a flagship like the 1520 wants to be relevant.
At the moment, no Android or iOS camera can match the options offered by the Nokia Pro Camera (which also gets the thumbs up for usability) and innovative features like the Nokia Refocus app. Similarly, HERE Drive+ is easily among the best navigation apps (and the only free one to be fully functional offline), so getting it for free is a massive perk.
Best of all, this is a continued effort by Nokia - the company keeps coming out with cool new apps, enough to rival big players like Google and Samsung. Nokia Music, for example, is a fine alternative to Google Play Music.
The Samsung top brass recently recognized that the next big battle in mobile will be fought with software, as the hardware is starting to plateau - all the multi-core processors, and 400+ ppi displays have hit the point of diminishing returns.
Until very recently - prior to the Nokia Lumia 1520 announcement in fact - Windows Phone 8 devices weren't quite there. They couldn't have displays with enough resolution for a flagship 6" phablet or enough processing to deal with that resolution or things like a high-res camera (the Lumia 1020 camera was irritatingly slow).
The GDR3 update finally brought Windows Phone 8 up to par and the Nokia Lumia 1520 is the first device out of the gate. We're hearing Nokia is working on a 5" phone with similar specs too. We guess this one will be a a far more mass market product simply because not everyone can handle a phablet. That aside, the Lumia 1520 seems to be the most complete Windows Phone to date with barely any prominent disadvantages.
Anyway, the Galaxy Note phablet series have been highly successful for Samsung, enough so that other makers quickly jumped on the phablet wagon. The Lumia 1520 has hardware that's equal or even a bit better than the Galaxy Note 3, HTC One Max, LG Optimus G Pro or the Sony Xperia Z Ultra, the current flagship phablets from leading manufacturers.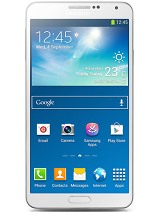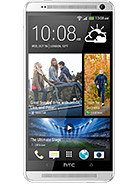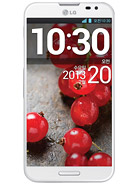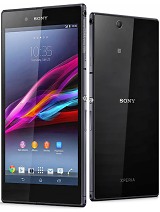 Samsung Galaxy Note 3 • HTC One Max • LG Optimus G Pro E985 • Sony Xperia Z Ultra
As for the software, Nokia is certainly trying hard to make its Lumia offerings unique. Couple that with easier software updates (the WP update delivery system is more streamlined than Android's) and the cleaner look of Modern UI versus something like TouchWiz or Optimus UI (which are common targets of user complaints) and the scales might just tip in Nokia's favor (or should we start saying Microsoft now instead of Nokia).
Anyway, the Lumia 1520 seems like it will have a price advantage over the Note 3 too and if the rave success of the cheap Lumia 520 is anything to go by, a lower price tag compared to Android alternatives would always win users over.
In short, we strongly believe that Nokia has all the right pieces lined up, ready to reclaim its former glory as a premium phone maker with the Lumia 1520. It's only that the company seems to have already given up on that before bringing the 1520 to the market.
They say true winners always go out on a high. Well, you know nothing's for granted, but where the Lumia 1520 stands is already high enough.