Final words
In their effort to find a way around the AT&T exclusivity on the Nokia Lumia 820, the company's engineers have ended up with an arguably better device in the face of the Lumia 810. The T-Mobile exclusive smartphone benefits greatly from the larger battery, while maintaining everything we liked about its Lumia 820 sibling. This includes the capable chipset, decent camera, and a display which makes Windows Phone OS even more enjoyable.
As far as the handset's limitations go, we reckon that they are mostly due to the OS. Windows Phone 8 is a major improvement over the previous version, but it's still well behind the Android and iOS establishment. This is mostly due to the lack of quality apps for Windows Phone 8. Microsoft might be constantly boasting about the ever increasing number of apps in its Marketplace, but the truth is that not many of them are a joy to use.
Normally, the Nokia Lumia 810 is priced at $99.99 with a two-year commitment to T-Mobile in the US. For the next couple of days however, the Big Magenta has dropped the smartphone's price to free with a contract. This makes the Lumia 810 a great value for anyone looking to enter the Windows Phone 8 realm. But as with every other phone, there are always a handful of nice alternatives.
We reckon that the biggest competitors to the Nokia Lumia 810 come from the Finnish manufacturer's own stable. The Nokia Lumia 920 for AT&T offers you a bona fide LTE flagship for only $99.99 with a contract. The Nokia Lumia 820 on the other hand costs $49.99. If LTE is a must for you, you should definitely check these two out.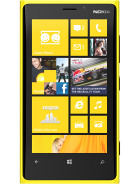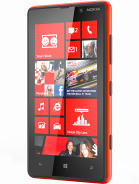 Nokia Lumia 920 • Nokia Lumia 820
Nokia Lumia 822 for Verizon Wireless is a spec for spec twin of the Lumia 810, save for the presence of Verizon's superb LTE connectivity. The Lumia 822 is priced at $49.99 and comes with a choice of three colors. If you are into rounded edges, take a look at it.
HTC's Windows Phone 8X is available on a number of US carriers, including T-Mobile, with a price tag ranging from $199.99 to free on a contract. Just like the Nokia Lumia 920, the 8X comes with solid flagship credentials, which include a lovely HD screen, great design, and Beats Audio. If replaceable battery is not a must for you, the Taiwanese player is worth your consideration.
As you can see above, most of the competition the Nokia Lumia 810 comes within its own family. The good news is that below its unassuming looks, this handset has more than enough oomph to stand its ground against most the competition an offer in this price range. The Nokia Lumia 810 is a true no-nonsense Windows Phone 8 workhorse. It may not grab your heart, but it would surely earn its keep.